One cannot think of affordable cars without thinking of the man who made the greatest revolution of them all, Henry Ford. There is still a questionable quote attributed to him that is making the rounds in the entrepreneurial community,
"If I had asked people what they wanted, they would have said faster horses."
This has been a bit controversial especially when aspiring entrepreneurs have product ideas that are yet to be validated by the market. To be fair, there was a Harvard Business Review article, which even stated that there is no evidence that he quoted that.
Forget the nature of the quote, but what one needs to recognize is that there have been cars even before Henry Ford started his manufacturing unit. Yet, Ford was a hit not because of the idea, but purely because of the processes involved and the end product itself.
Henry Ford's execution skills was beyond par, his industry adopted the entire assembly line concept built on breaking down complex tasks (such as building an entire car) to simple DIY exercises focusing on high quality and affordability of the end user in mind.
He is known to have always raise the question "What makes it tick?" during brainstorming, while we previously wrote an article on what made him tick, we decided to go forward with a list of 35+ quotes that would tick your right nerves broken down into specific categories (much like the assembly line).
On Individual and Growth
There is no man living that can not do more than he thinks he can.
You can't build a reputation on what you are going to do.
I cannot discover anyone knows enough to say definitely what is and what is not possible.
An idealist is a person who helps other people to be prosperous.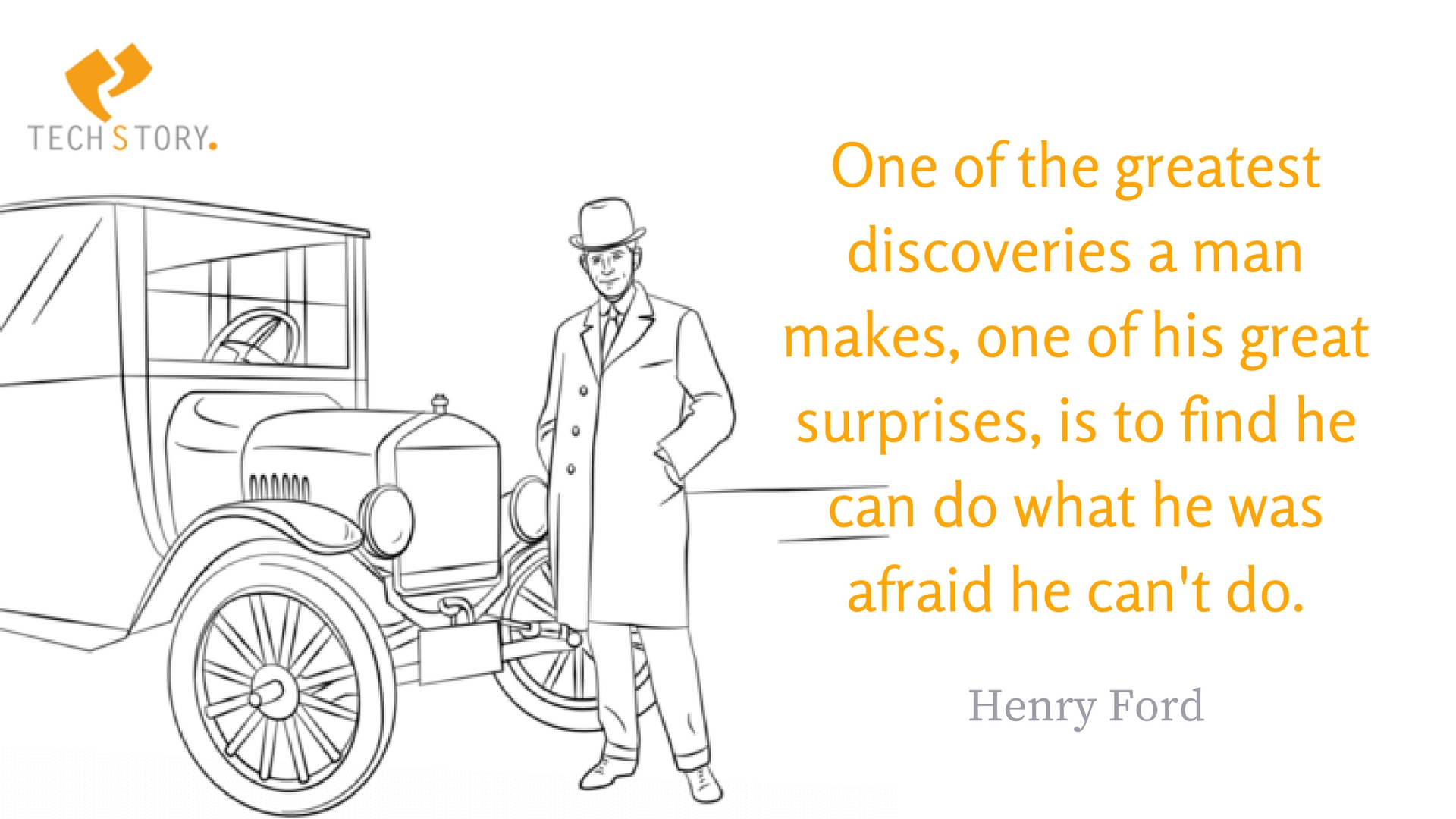 What ever you have, you must either use or lose.
If money is your hope for independence you will never have it. The only real security that a man will have in this world is a reserve of knowledge, experience and ability.
There is joy in work. There is no happiness except in the realization that we have accomplished something.
On Learning
As we advance in life we learn the limits of our abilities.
You can't learn in school what the world is going to do next year.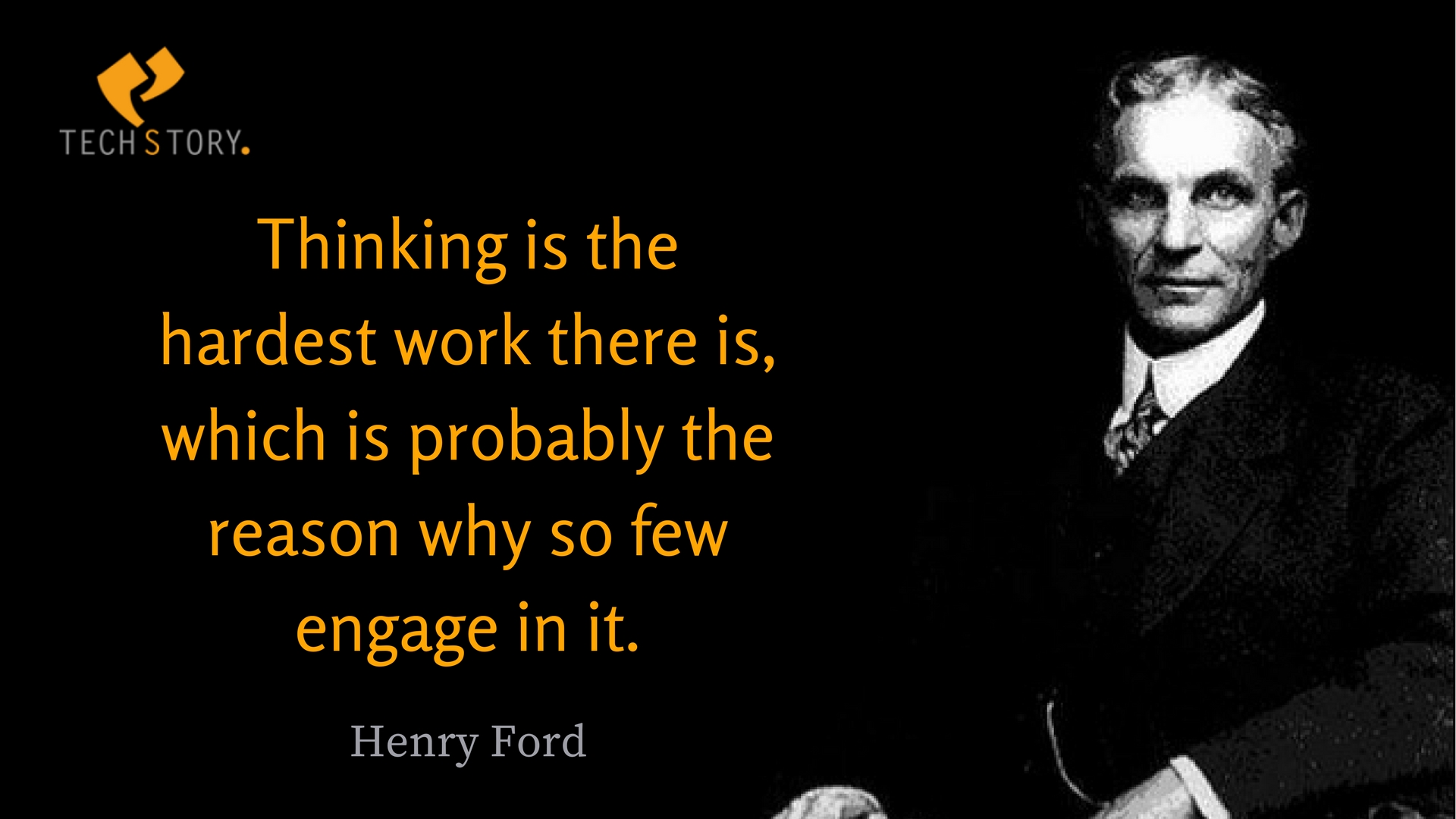 Anyone who stops learning is old, whether at twenty or eighty. Anyone who keeps learning stays young. The greatest thing in life is to keep your mind young.
If you think you can do a thing or think you can't do a thing, you're right.
On Business
Competition is the keen cutting edge of business, always shaving away at costs.
I do not believe a man can ever leave his business. He ought to think of it by day and dream of it by night.
Quality means doing it right when no one is looking.
Speculation is only a word covering the making of money out of the manipulation of prices, instead of supplying goods and services.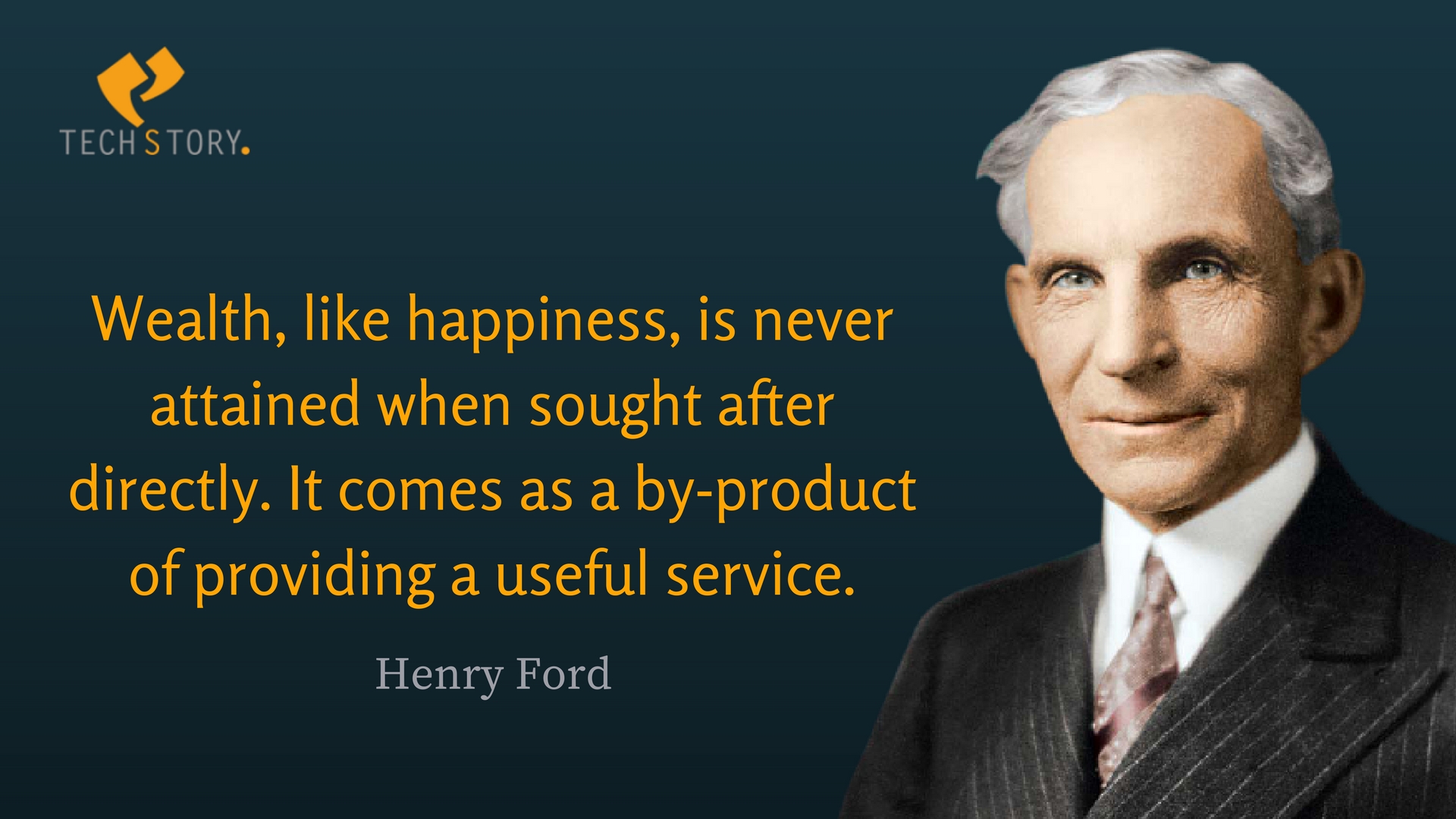 A market is never saturated with a good product, but it is very quickly saturated with a bad one.
A business that makes nothing but money is a poor business.
A business absolutely devoted to service will have only one worry about profits. They will be embarrassingly large.
On Team and Execution
Nothing is particularly hard if you divide it into small jobs.
I am looking for a lot of men who have an infinite capacity to not know what can't be done.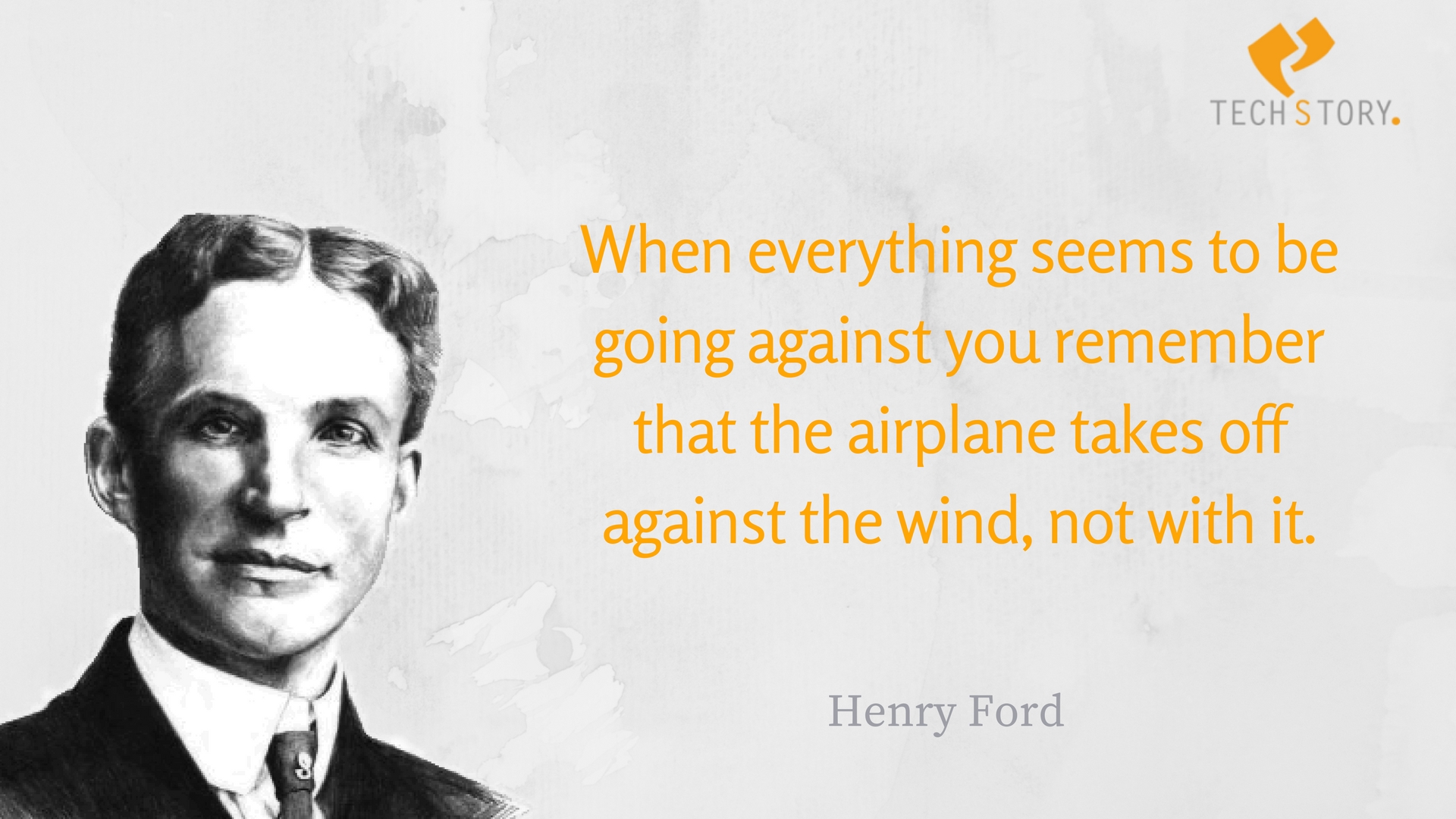 There are no big problems, there are just a lot of little ones.
Most people spend more time and energy going around problems than in trying to solve them.
Time and money spent in helping men to do more for themselves is far better than mere giving.
On Success and failure
If there is any one secret of success, it lies in the ability to get the other person's point of view and see things from that person's angle as well as from your own.
Before everything else, getting ready is the secret of success.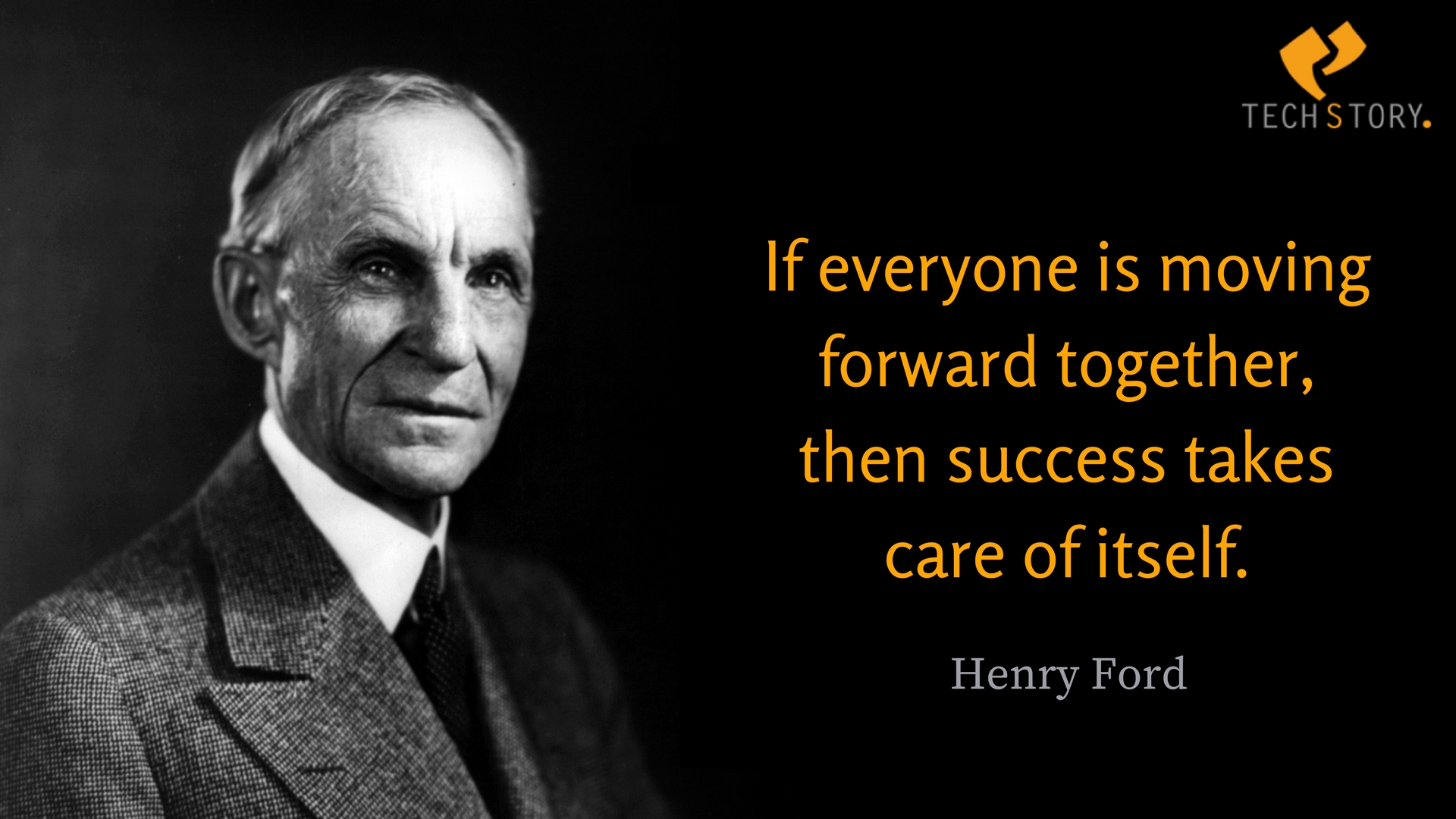 If there is any one secret of success it lies in the ability to get the other person's point of view and see things from that person's angle as well as from your own.
Don't find fault, find a remedy.
Even a mistake may turn out to be the one thing necessary to a worthwhile achievement.
Obstacles are those frightful things you see when you take your eyes off your goal.
Failure is simply the opportunity you see to begin again, this time more intelligently.
The man is known to have attributed with many more inspiring quotes, more on that later when you have to reinvent yourself further. So, which one do you think is more relevant to you the most at this point in time? Share your thoughts the comments section below.
Also Read: Learning Leonardo Da Vinci Quotes Never Exhausts The Mind!