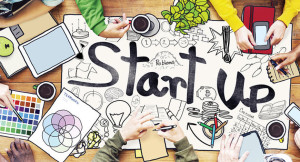 June 06, 2016:  In order to promote 2000 new ventures in the next five years in the state,  the Gujarat government has announced its first ever IT and Electronics startup policy. As said by Gujarat Chief Minister Anandiben Patel, under this policy, 50 incubators will be developed to mentor and guide these startups.
The selected startups will be provided with financial assistance of up toINR 2 lakh and INR 5 lakh, for obtaining national and international patents, respectively. They will also get power tariff subsidy of INR 1 per unit along with 50% of electricity duty back for five years.
Other incentives will include up to 25% equity-linked financial assistance in fund taken for venture capital fund, INR 15 per square feet per employee lease rental assistance, 100% discount on stamp duty, registration fee, product development and marketing assistance, and some other incentives up to 7 years.
Patel said, "Our aim is to attract an investment of INR 7,000 crore through this policy for startups. The Gujarat government will allot around 10 lakh sq feet of land for development of 50 incubators, along with 50 per cent capital investment assistance, in the limit of Rs 50 lakh, for setting up an incubator."
The startups registered in Gujarat will get 5-10 per cent work in Gujarat government's E-Governance Project major work of which is being given to capable firms.
As per the policy, state government will provide 50% assistance for software procurement to these incubators like the existing ones already set up by premier educational institutes  like the Indian Institute of Management Ahmedabad (IIMA), Gujarat Technological University (GTU), Entrepreneurship Development Institute (EDI), IIT-Gandhinagar, National Institute of Design (NID), etc. , for upto INR 1 crore. They will also be given INR 5 lakh each year as mentoring assistance, along with 100% waiver on stamp duty and registration and a rebate of 100% on amount of electricity duty for five years.
Image Source:theinsightsout.com
Also Read:  UP Government To Further Back The Startup Sector; Reveals New Incentive Plan To Motivate Young Entrepreneurs
Women Entrepreneurship – Steps Taken By The Government To Promote Women Entrepreneurs !
Comments
comments