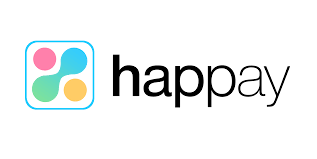 06 December 2017, India:
According to VCCircle report, Happay has raised ₹65.13 crore ($10 million) in a Series B funding round  led by Sequoia Capital. Singapore based private equity fund Axiom Capital and AME Cloud Ventures also participated in this round.
In this funding round, Sequoia Capital infused about ₹38.5 crore ($5.98 million), Axiom Capital invested ₹25.74 crore ($4 million). After this funding round, Happy has been valued between $53 million and $55 million.
After this investment, Sequoia Capital holds about 32.4% stake in the expense management firm, founders Anshul Rai and Varun Rathi has about 30% stake, Prime Venture Partners has about 26% stake and the rest of the stake is with Axiom Capital, Times Internet Ltd and others.
Earlier in July 2015, Happay raised $7.2 million in a funding round which was led by Sequoia Capital and Prime Venture Partners. Before that, the firm raised the seed funding of $500,000 from Prime Venture Partners in 2013.
Happay is operated by VS Tech Ventures. Anshul Rai and Varun Rathi founded the startup in 2012 with the idea of becoming the 'Paypal of mobile numbers' and making peer-to-peer (P2P) payments a happy experience.
However, this simple road soon turned towards a B2B model and now Bengaluru-based Happay boasts of working with most of the leading corporates, helping them manage their business expenses minutely.
With a team size of 200, the startup has, to date, tied up with over 2500 corporates which includes names such as Aditya Birla Retail Ltd, Health & Glow, YourStory, Subway, Ayurveda hospitals, Unnati NGO, Ibibo group, Uber, Grofers, Urban Ladder, Knowlarity Solutions etc.
(Image – MEDICI)