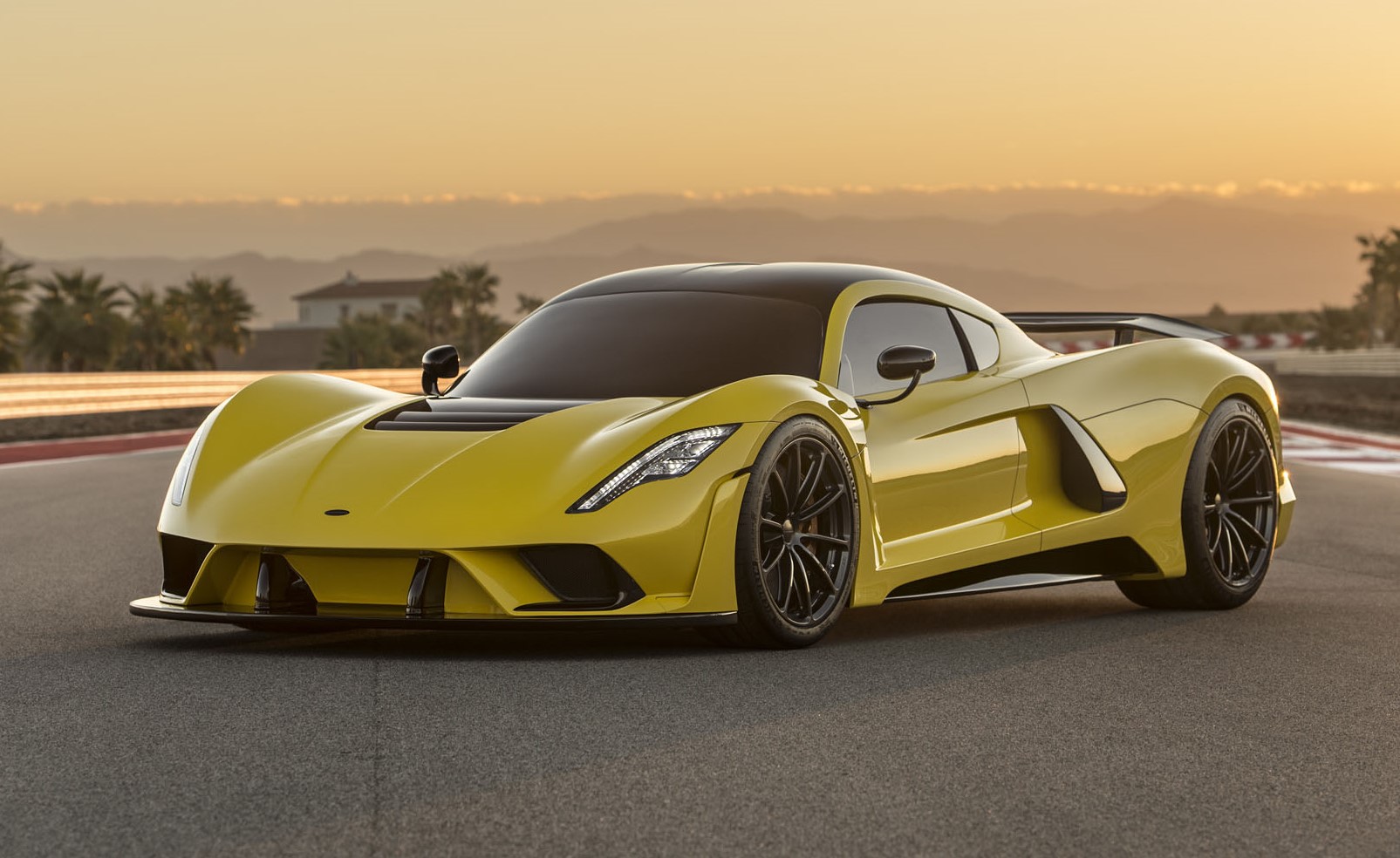 Hennessey has unveiled the engine that will power the Venom F5, aiming to become the first road car to achieve more than 300 mph (482 km/h). To get the massive power required to reach that number, the Venom F5 will use a twin-turbo 7.6-liter V8 that is capable of producing more than 1600 hp and massive 1760 Nm of torque.
Unveiled at the Monterey Car Week, the engine is made from a billet aluminum block and it features steel cylinder sleeves, as well as a 9.3:1 compression ratio. The engine also has two turbochargers that feature stainless steel headers and billet compressor wheels. The power output of the engine 1600hp is about 100hp more than the current top of the speed chart Bugatti Chiron and Koenigsegg Regera.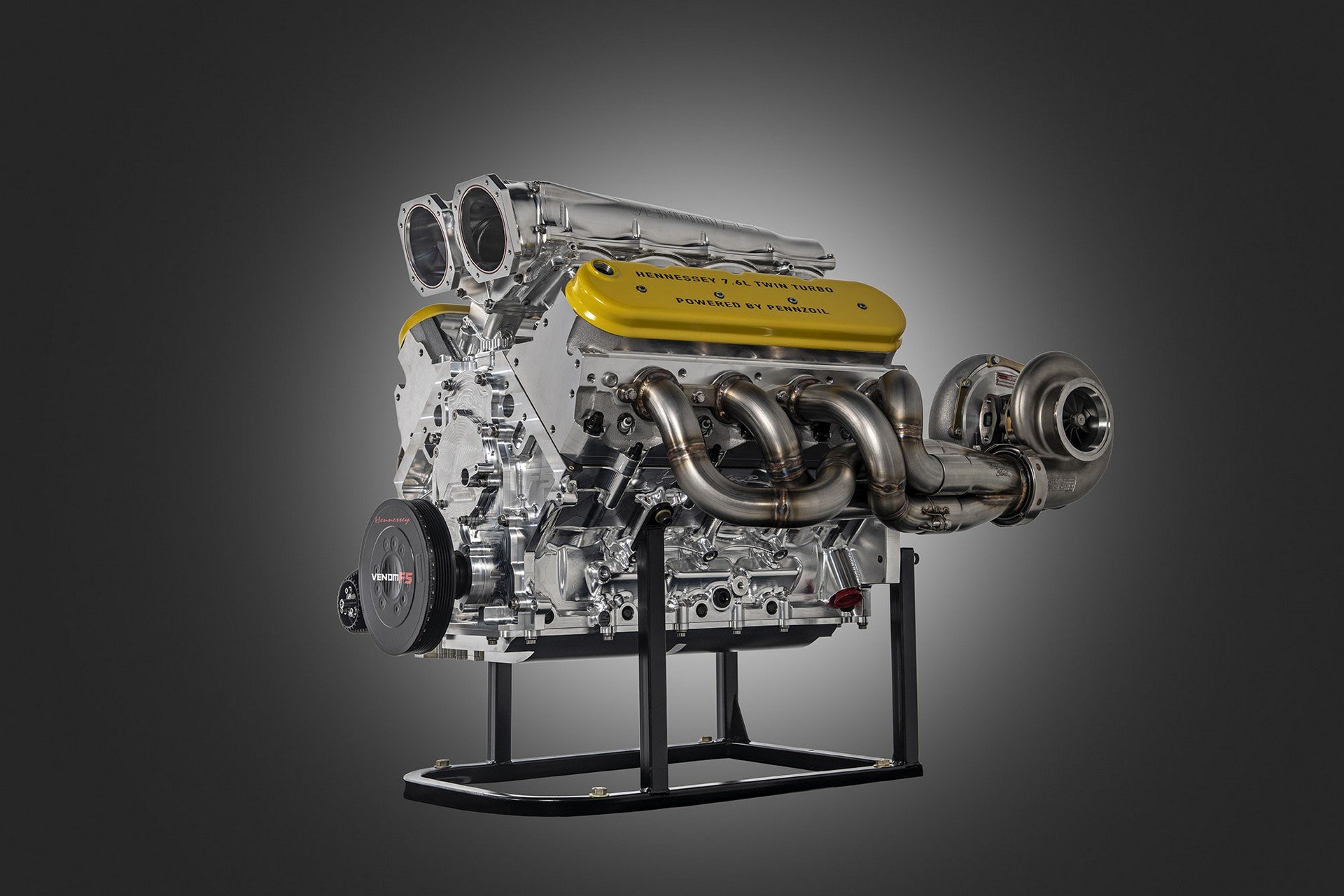 Debuted at the 2017 SEMA show, the Venom F5 has been making headlines for Hennessey's continues claims of making it the fastest production road car. At the unveiling of the engine, John Hennessey again said, "We're feeling confident in our quest to set new records in 2019."
Hennessy will make only 24 units of the Venom F5 out of which 15 are already spoken for at the price tag of $1.6 million.
Image courtesy: Hennessy