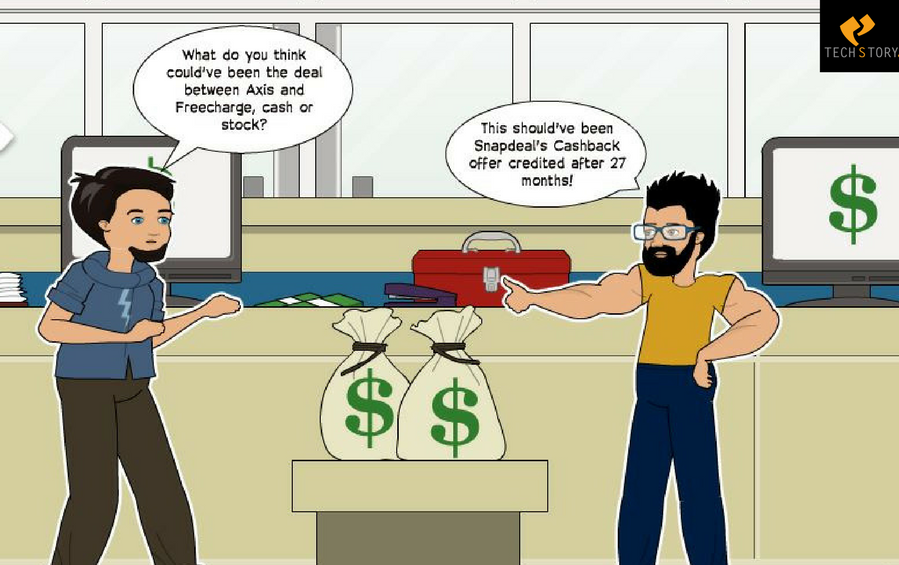 Shiv: Steve! Would you believe WhatsApp has One Billion Users daily out of 6.1 Billion Population (Except China's 1.4 Billion)? ?
Steve: Do you mean to say that WeChat can overtake WhatsApp soon? ? Also with Jeff Bezos looking to launch a WhatsApp competitor, let's see where Facebook Inc go from here.. ?
Shiv: Haha Bezos is everywhere, it's about time he becomes the wealthiest man on the planet! Did you see Mark Zuckerberg's live video? He slammed Elon Musk ?
Steve: Oh yeah, he was the wealthiest man in the planet but for a very bery brief time.. ? Did you check out the guy who tweeted that Bezos became richest guy when he bought something from Amazon and was dropped to second when he cancelled that order.. ??  Musk vs Mark was definitely fun man.. Those guys have been having the beef since SpaceX's vessel blew up with Facebook's ambitious project.. ?

Shiv: Hahaha yes I saw the pic as well! #MuskVsMark but sadly Mark didn't reply to Musk.
Coming back to Bezos, Amazon suffered huge losses as they have made more long term investments. AWS is the stand out performer though ?
Steve: It's not about losses alone man.. just look at Amazon, just to ensure they don't become market leaders in India, Flipkart has been on a buying spree just to get on the good side of investors.. ?
Shiv: Yeah by doing so, Flipkart has now captured almost everything in e-commerce sector. Stevie what's with Swiggy? I've been hearing multiple things! ?
Steve: As long as they don't get me the wrong food home, I don't think we should be worried about them.. ? Btw, checked out Axis acquiring Freecharge? What do you think could've been the deal, cash or stock? ?
Shiv: Let's just hope that $60 million was not cashback.. ? Who do you think will be the next CEO of Uber? The company is coming up with a new candidate every week! The funny part is Travis Kalanick is part of the group who's going to elect new CEO, poor fellow! ?
Steve: He's supposed to be a lucky fellow man, at least he's got a chance to select who's going to take over him unlike other founders who were replaced by board members without giving a choice.. ? Also, should we be guessing who is going to be the next Uber CEO or who is going to be the next Uber? ?
(Disclaimer: This is a funny  (okay, not so funny) take on what happened in the technology and startup space. The conversation is purely fictional and does not reflect any personal opinion. For more such round-ups on the latest happenings in the startup space, check out TechStory every Sunday)
Image Credits: pixton