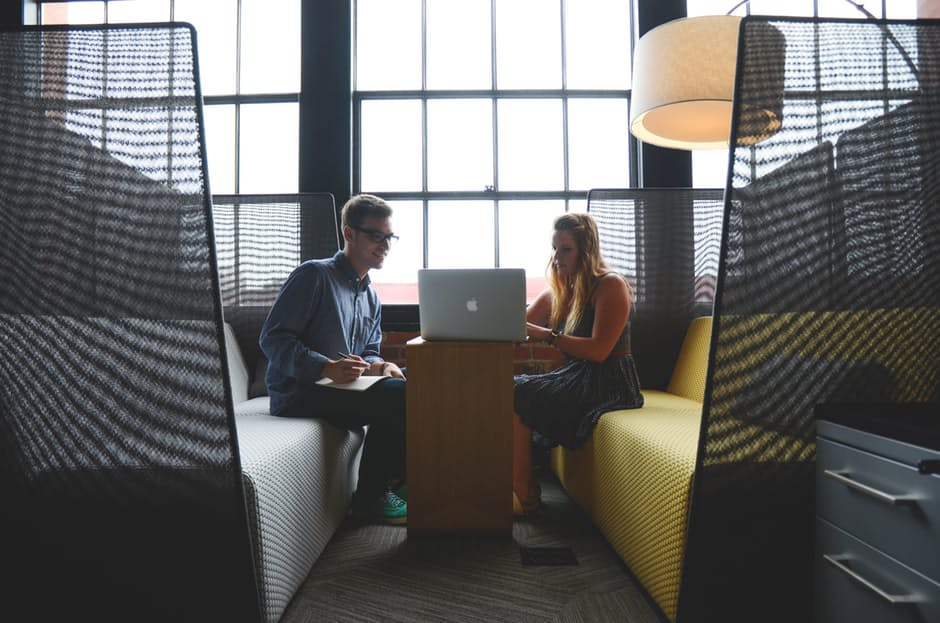 Hiring has always been a nightmare for Managers. It is a mundane and very challenging task to source the right candidates. Sourcing involves a tremendous amount of searching for the right candidate. As technology has advanced immensely in the recent years, this mundane and challenging task has been relieved of its problems to a certain extent. Getting applications and searching for candidates has become easier. Also, with the development of mobile applications by job portals, it has become easier for the candidates to apply on-the-go.

However, the problem still remains. Searching the best and right candidates for open positions is still a big challenging task for the Managers. Even with all the technology and the consultancy help available, sometimes it is not possible to get the right candidate. The best candidates might go unnoticed in the whole search process if you stick to standard processes. Regressive search is required to select the best candidate.
Let's take a look at the top 10 hiring tips for sourcing the right candidate:
1. Keep the data digital
In the current scenario, with a huge number of applications pouring in, it is very difficult to keep paper documents as it requires huge space. Hence, it is very important to store everything digitally for later use.
As the saying goes, it is important to sharpen your axe for 1 hour first before trying to cut a tree for which the time given is 4 hours. This means it is important to store and organize data first before you start the search process. This will ease the task of sourcing the right candidate in the very first place.
2. Over analysis of resumes is a strict no-no
Usually, not everyone is a professional resume writer. Also, not everyone seeks a professional resume writer for help. This may include any category like software engineer, lawyer, project managers, database administrators and so on.
Over analysis of resumes should not be done as a perfect resume is not possible to write by everyone and also it is not an indication of that candidate's skills and talent.
3. Basic search engines should not be the only strategy
Basic search or generic searches might not yield you the best candidate. Advanced searches with various options should be used to search good profiles. Also, there should be some kind of manual search and scan of resumes as many may not write the best resumes.
4. Post job openings on popular job boards and portals
There are many popular and trusted job portals which people usually know and stick to. Posting the openings on such portals will increase your chances of sourcing the right candidate. Some of the portals include – Naukri, Monster, Simplyhired, Indeed, Glassdoor, Career builder, and Careerjet.
5. Implement employee referral schemes
Take the help of your employees to source the best candidate. Implement schemes where the employees could refer their friends or family or acquaintances in the Referral Portal and you could from among them if you find them suitable. In return, once the referred candidate is selected the employee is paid for it.
6. Use social media
Social media platforms are gaining importance in this digital world. So why not use social media to find good candidates! LinkedIn, Facebook, Twitter – all provide a good platform for recruiters to find the right candidate. Almost 70% of the recruiters search on LinkedIn for great talent. Also, you can send Inmail to your best ex-employees through LinkedIn so that you can hire them again. Twitter and Facebook provide tremendous benefits when a job opening or a walk-in is posted. The messages go viral and within minutes candidates get the news and apply immediately.
7. Have a systematic hiring process
Even after selecting good profiles, it is important to collect information about the candidate. Collect information bit-by-bit and eliminate profiles in every step to ultimately zero-in on the right candidate. Also, reduce the number of profiles you shortlist to exactly fill the open positions.
8. Do not hurry
Searching and scanning is a very time-consuming process. It might get very boring and irritating at times. But, this should not get in your way of shortlisting the best candidates. Don't just finalize the first 2-3 people you find or talk to. It is very important to go through all the profiles and then finalize the best ones. Else, you may miss the best and the right candidate.
9. Continuous improve the sourcing skills
It is not only important for Managers to complete their KPIs (Key Performance Indicators) on a daily basis, but also to improve their sourcing skills every day. It is very important to sharpen the axe before cutting the tree. Also, it is very important to sharpen the axe regularly to keep cutting trees without any problem.
So, the Hiring Managers should continuously search for new methods for sourcing the right candidates and implement them in their sourcing process. Regular training should be provided to the recruiters on how to use the new methods.
10. Dedicate 80% of time on high-yield sources
Hiring Managers spend most of their time on low-yield sources for sourcing candidates. For example, some managers simply spend time on the internet for candidate leads instead of searching their internal database. There is no doubt about finding good people on the internet, but sometimes simple tweaks yield the required results.
Applicant Tracking System is an excellent medium to source the right candidates. There are many ats software available in the market. If you are confused about selecting the best one for your organization, then you should go with SoftwareSuggest.
They provide a list of best applicant tracking system with reviews, comparison, demo, pricing and much more. If your organization has already implemented an ATS, just search in the ATS first instead of wasting your valuable time on less-productive resources. High yield sources such as ATS provide easy search options and have in-depth data about candidates. In social media, LinkedIn is a high yield source.
Bottom Line
All said and done, it is very important to search through all the candidate profiles on all the existing platforms and channels. Only this will ensure that you as a Hiring or Recruitment Manager will get to create a pool of highly skilled and talented candidates. But yes, you should keep in mind the above-mentioned 10 tips so that you can easily and quickly source the right candidate. After all, it is very important to source the right candidate because only the right candidate can help your organization grow and achieve higher levels of success!
Related Read:
Hiring Millennials: Candidates Stand On No-Shows And Quitting Early !
The Hiring Manager's Plight – To Be Or Not To Be
Social Media Recruitment 101 – A Lesson To Hiring Managers And Prospective Employees !
(Disclaimer: This is a guest post submitted on Techstory by the mentioned authors.All the contents and images in the article have been provided to Techstory by the authors of the article. Techstory is not responsible or liable for any content in this article.)
About The Author:
Sanjay Darji, COO at TopTenInsider, is an avid Digital Marketeer in SoftwareSuggest. He loves crunching Analytics & comes up with innovative ways for boosting Page Rankings. When free, he loves listening to rock music and spend time with family. Follow on twitter @sanjaydarji01
Comments
comments