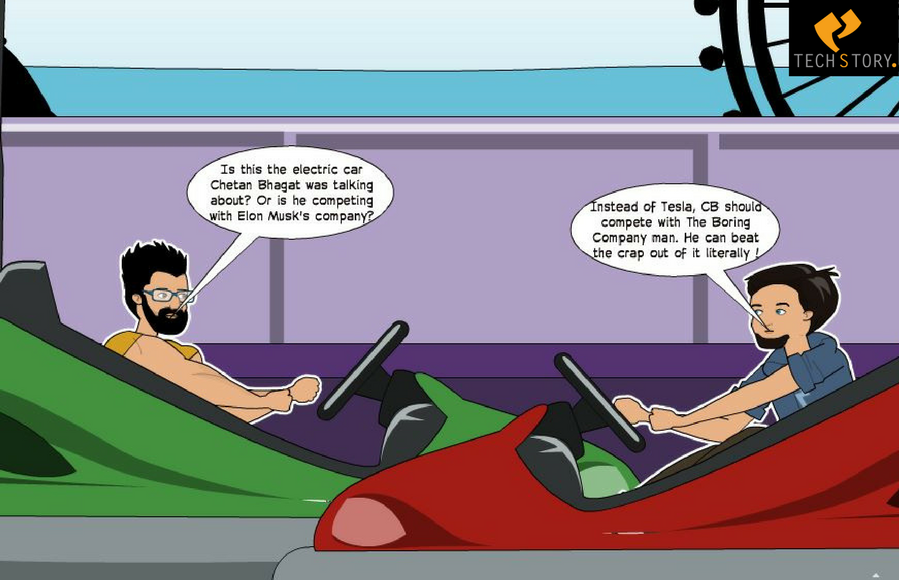 Steve: Hey Shiv, what's up with the startup ecosystem now-a-days? So many harassment cases ?
Shiv: Yeah man first Uber, now here in India TVF Founder Arunabh Kumar has been accused of molestation. It all come to light by a post from 'Indian Fowler' on Medium. Since then almost 20+ (some say 50) ladies have come forward and stated that they have been harassed by Kumar. ? Now the case has been registered and let's hope 'severe justice' will be served. This is like worst CEO screw up than Parker Conrad!
Steve, Did you read about Stayzilla?
Steve: Oh yeah! Someone should include this in the next season of The Pitchers.. ? Stayzilla is some seriously messed up case. Voodoo dolls in this age of tech? And the guy asking for the same in online shopping groups was the funniest part. It's kinda nice to know that the ecosystem is coming forward to support such issues.
Shiv: Haha I know man! Let's see what happens in this coming week! And about Yogendra Vasupal and Stayzilla, online support runs for a day or two, nothing post that! The guy is still in the jail, wondering how can they keep him for so long! I feel really bad for him!
Steve: Same here man, people have been issuing public statements in support of the matter, but no news after 2 days. If this was one incident, shopclues is on a whole different ball game. Did you check out Sandeep's posts? I feel bad that we're at a need to trend #SaveAnEntrepreneur.. ?
Shiv: Yes, this week is full of harassment, crime, betrayal, love affairs! Meanwhile, Freecharge is surviving somehow, it raised Rs. 30 crore.
Steve: Freecharge raising funds from Jasper Infotech is like po-ta-to and po-tah-to.. ? Now-a-days, even Class X students have started raising around 3 crores man.. Looks like things are changing.. Btw, heard about Marissa's million dollar paycheck? Should we reach out to her for fundraising? ?
Shiv: Hahah true that! Yeah man those Class X students lost the competition and yet managed to get funded! ? Marissa is indeed a good option! She'll add the face value as well ?
Steve: Lol, face value.. ?? The last company she was heading was hacked by unknown people until recently some one decided to add Russians to its face. Also people have been leveraging face value for random stuffs.. Who would've guessed that CB was going to compete with Elon Musk? ?
Shiv: Haha I know man! Chetan Bhagat is such an genius! Giving an announcement when Tesla is about to enter the Indian market, post CB's announcement even Tesla had to raise a billion dollars.
Steve: Why not? CB is an IIT and IIM grad, and electric cars shouldn't be rocket science for him. Although, I am not sure if he can compete with Tesla, I am pretty sure he can beat the crap out of The Boring Company literally. ??
Another week went by, they realised that if they keep postponing their startup idea, it is going to be their 'three mistakes of life'. Let's hope that they become a part of Revolution 2020!
(Disclaimer: This is a funny (okay, not so funny) take on what happened in the technology and startup space. The conversation is purely fictional and does not reflect any personal opinion. For more such round ups on the latest happenings in the startup space, check out TechStory every Sunday)
Feature Image: pixton.com
Comments
comments