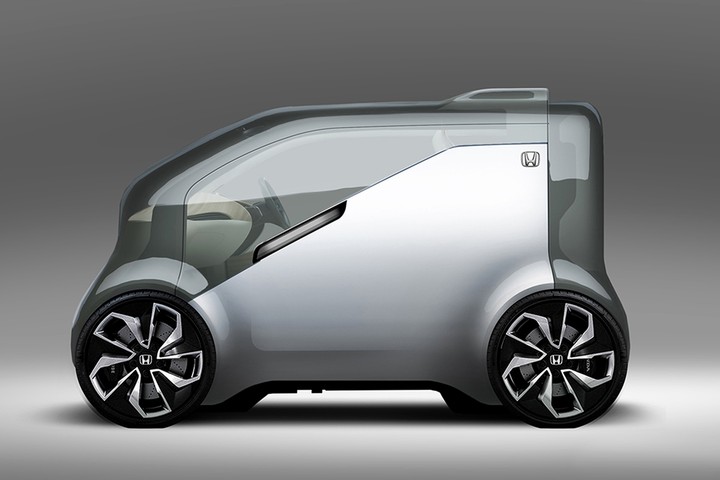 Horse carts, mechanical vehicles, electric cars, auto-pilot/self driving cars – right when you thought that you have seen it all, automaker Honda is coming up with its all new concept car "NeuV" with the 'emotion engine'.
This is the first look at the NueV, part of a cooperative mobility ecosystem Honda will unveil at CES. https://t.co/H2ruidCQbe pic.twitter.com/ltZo0Inv97

— Honda (@Honda) December 5, 2016
Honda announced that the automaker will be participating in the much anticipated Consumer Electronics Show (CES) in Las Vegas next month and 'cooperative mobility ecosystem' will be the theme of its participation.
The statement read,
Honda will feature interactive and immersive experiences designed to showcase a future technology path toward a redefined mobility experience. From reducing traffic congestion to creating new modes of in-car connectivity, visitors will have an opportunity to explore and demo technologies with the potential to make people's lives better. The exhibit will include the NeuV, a concept automated EV commuter vehicle equipped with artificial intelligence (AI) called "emotion engine" that creates new possibilities for human interaction and new value for customers.
It also mentioned that in continuation with the company's pursuit of open innovation and collaboration it is set to announce initiatives with startups and brands to create a productive and enjoyable mobility experience. The conference will also witness a keynote delivered by Yoshiyuki Matsumoto, President & CEO of Honda R&D Co., Ltd, who will unveil a concept motorcycle demonstrating an application of the company's robotics technology.
The company has been a leading automaker for many years now and with the technology shaping up the ecosystem, it is certainly a positive note to see a traditional car maker joining in the race to become the next generation vehicle.
Let's see if someone can make a 'Herbie' out of Honda's emotion engine.
Also Read:
Google's Driverless Car – How It Drives Meticulously
A Bible On Self Driving Cars: A New Revolution
Building The Batmobile: Concept Cars For Bruce Waynes' Of The Future !