Betting on the Kentucky Derby is a thrilling way to participate in the excitement of the event. While going to the racetrack is one option, there are many digital platforms that allow people to place their bets from anywhere. The most popular platform is TwinSpires, the official online wagering partner of Churchill Downs. Other commonly used platforms include TVG and AmWager. To use these platforms, bettors must create an online account and deposit funds from their bank accounts, a process known as advance-deposit wagering.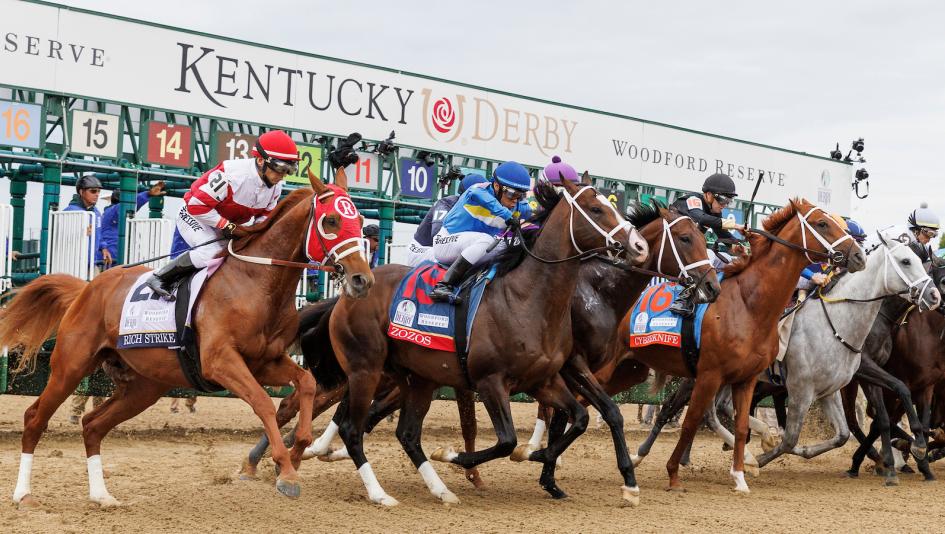 One of the advantages of online wagering is the availability of additional resources. For example, the Kentucky Derby's website offers a betting calculator that can estimate the cost and potential winnings of a wager. Online guides are also available for amateur bettors or those seeking tips from experts. However, it is important to note that not all wagering platforms are available in every state. Popular platforms such as DraftKings and FanDuel are not yet operating in Kentucky but can be used in neighboring states. Bettors do not need to be residents of a particular state to place bets online, but platforms will use location to ensure the legality of the wager.
In more than half of the United States, online sports betting is legal. Thirty-three states and the District of Columbia have legalized some form of sports betting, but the legality of certain types of wagers varies from state to state.
While betting in person does not increase one's odds of winning, it can enhance the experience. Those who prefer to bet in person have many options available to them. They can visit any racetrack or racetrack gambling facility in Kentucky leading up to the Derby, including Churchill Downs. In-person betting is also possible at select off-track betting facilities that legally sanction gambling on races outside of a racetrack. Many of these offer simulcasting, which is the live television transmission of a race provided for wagering purposes.
Keeneland Race Course and Red Mile Racetrack are two of Lexington's premier off-track betting offerings, offering simulcasting, self-service terminals, and hands-on betting with clerks. While Keeneland won't have live racing on Derby Day, it will host a massive party. The facility offers general admission tickets for $7 in advance and $10 on the day of the event. The Hill is another option for tailgating, live coverage, and betting options. At Turfway Park in Northern Kentucky, simulcasting for the Kentucky Derby will be available, and tickets must be purchased in advance. Additionally, The Mint Gaming Hall will host festivities for derby watchers at its locations in Franklin, Bowling Green, and Williamsburg, offering free parking and admission, seating, food and drinks, betting machines and clerks, and plenty of monitors and screens to watch the 14-race card from Churchill Downs.
Once Kentucky's sports betting law takes effect, in-person betting may become the cheapest option for placing wagers. Sports betting will be taxed 9.75% at horse racing facilities and 14.25% online. Once fully implemented, taxes on horse racing bets are expected to bring in nearly $23 million each year, according to estimates from the Legislative Research Commission.
In conclusion, there are many ways to participate in betting on the Kentucky Derby. Digital platforms such as TwinSpires, TVG, and AmWager offer convenience and additional resources, while in-person betting can provide a unique and exciting experience. With the legalization of sports betting in more than half of the country, there are many options available to those who want to join in the excitement of the event. It is important to note that the legality of certain types of wagers and availability of certain platforms vary from state to state, and bettors should be aware of the laws in their state.