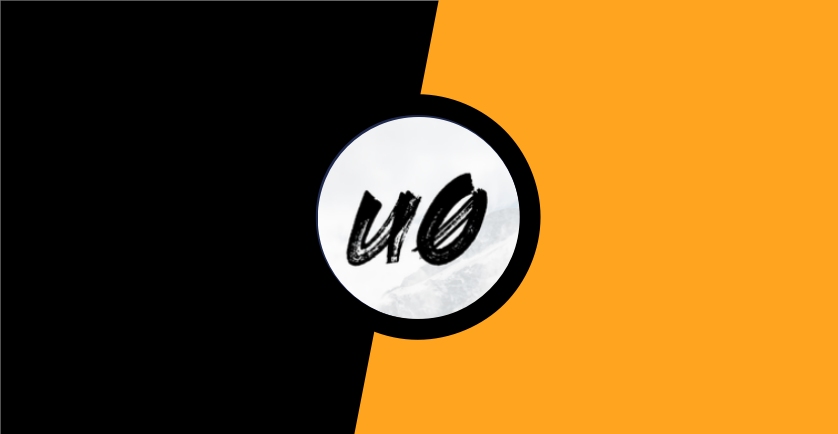 Ever since iOS 8, jailbreaking has become harder to do, but the developers seem to be finding ways around Apple's security again. In the last couple of years, more and more utilities have seen the light of day, and the latest one, Unc0ver, is one of the most reliable and stable to date. Developed for the 64-bit A7 to A11 devices with ARM architecture, it works on iOS 11 or above and is completely free. Here are all the details.
How to Download Unc0ver Jailbreak:
You can choose between two methods to install Unc0ver:
Method 1: Using Panda Helper ( without PC )
Back up your device data first, using iTunes or iCloud

Open Safari on your iPhone and go to the Panda Helper

download page

Download the app store, following the onscreen guide

Launch Panda Helper and

find Unc0ver jailbreak

Tap it and follow the directions on the screen to install it – when the icon is on your home screen, it is installed

Open iOS Settings

Tap on General > Profiles

Find and tap the Unc0ver profile and tap on Trust

Close Settings and open Unc0ver from your home screen

Tap on the Jailbreak button

Wait – your device will respring, and the

Cydia app

icon will be on your home screen; your device is now jailbroken
Method 2: Using AltStore ( Requires PC )
AltStore is another unofficial app store, but this one requires your computer to install it on your device. This also means the app needs refreshing once every seven days to ensure it doesn't crash. Full details can be found on the AltStore download page
Open the

AltStore download page

on your device and follow the instructions to install it on your device

Download Unc0ver onto your device from the official download page

Launch AltStore and tap on the + icon – top of the screen

Tap Unc0ver 5.3.1 and wait for it to install – the icon is on your home screen

Open Settings > General > Profiles and trust the Unc0ver profile

Tap the Unc0ver icon and tap on Jailbreak

Your device will respring when the Jailbreak is done
AltStore requires that your device and computer are connected via cable or iTunes Wi-Fi Sync to refresh the app weekly – this will stop it from crashing.
What is Unc0ver Jailbreak?
Unc0ver is the latest and most stable Jailbreak released and is one of the most used already. Developed by pwn20wnd, Unc0ver is semi-untethered, so it requires reactivating whenever your device is rebooted
It is only supported on these devices:
iPhone XS and XS Max

iPhone XR

iPad Mini (2019)

iPad Air (2019)

iPhone X (only iOS 12)

iPhone 8, 8 Plus

iPhone 7, 7 Plus

iPhone 6, 6 Plus, 6S, 6S Plus

iPhone SE

iPhone 5S

iPhone 11, 11 Pro, 11 Pro Max

iPad Mini (5th generation)

iPad Air 1

iPad Air (2019, 3rd generation)
Unc0ver Jailbreak Features
Since its release, Unc0ver has seen several updates, ensuring the Jailbreak is secure, stable and adding new features, including the following:
A choice of dark and light modes

All app settings now have a description of the supported architecture/firmware and what the setting does

Supports A12 and A13 devices on iOS 13
Other features are:
Easy file system access

Disable auto-updates and app revokes

Dump APTickets

Export TFPO

Enable get-task-allow

Memory limit increase options

OpenSSH can be installed

Cydia can be reinstalled

Unsigned IPA files can be installed

Daemons/system Daemons can be installed/reinstalled

Reset the Cydia cache

Boot notice can be overwritten

Icon cache can be refreshed

Restore RootFS

All your

favorite mods

, apps, libraries, tweaks, and more
Unc0ver Jailbreak and Cydia Substrate
Unc0ver uses Cydia substrate, the well-known platform underlying Cydia, and allowing modifications to the software and code without physical access to the code. It is also what provides you with all your tweaks, apps, and other content from the Cydia store.
How to Remove Unc0ver Jailbreak
If you need to delete Unc0ver jailbreak from your device, you can do it in two ways. If you do not intend to jailbreak your device again, simply restore using iTunes. The other way is to use Unc0ver's built-in Restore RootFS feature. Here's how:
Open Cydia and tap on Installed

Delete everything you installed – this must be done manually, one by one

Launch Unc0ver and tap on Settings

Toggle the Refresh Icon Cache and Restore RootFS options

On the main jailbreak page, tap Jailbreak/Rejailbreak and wait
Your root file system is being restored and, this can take a while. Be patient; leave your device alone to do its work. You will see the RootFS message appear on your device home screen – tap on OK, and the Jailbreak is removed.
Unc0ver Jailbreak is a stable, reliable, and safe jailbreak to use so download it on your iPhone or iPad today and enjoy everything it offers you.
Comments
comments