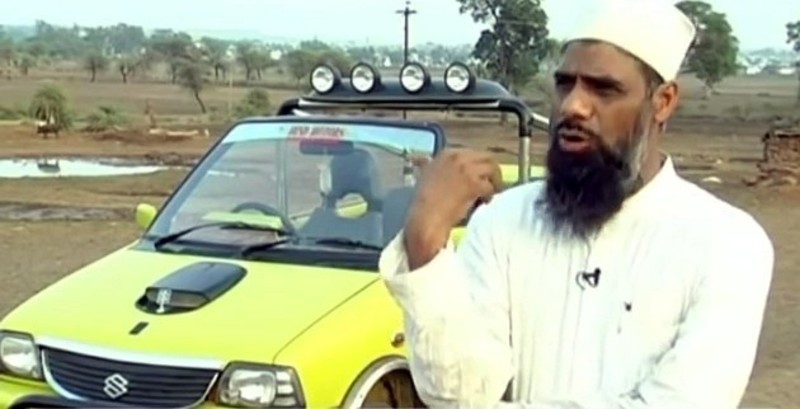 World Health Organization says 7 million premature deaths across the globe annually are linked to air pollution, thus making it world's single largest environmental health risk. The predominant source of air pollution is burning of petrol/ diesel in our automobiles. The ambient air quality in our cities have worsened so much that the Delhi government had to implement the odd even scheme twice and the Supreme Court banned diesel taxis above 2000cc in the capital. The Government of India is in the process of implementing Bharath Stage IV norms across the country whereas the environmentalists are demanding immediate implementation of Bharath Stage VI norms which has already been implemented in many developed countries. Alternative fuels such as CNG, ethanol and newer technologies like fuel cell and electric cars are making way into the markets but it also means that a lot of new infrastructure is to be created and these technologies are not affordable for majority of us.
Similar Read: The Brain Powered Car is Here !
On the other hand India's dependence on imported crude oil is increasing everyday with our rising incomes and improvement in our standards of living. Recently India became the third largest importer of crude oil in the world surpassing China, owning to economic slowdown in the latter. Also crude oil is purchased in US dollars across the globe. Due to lower value of rupees as compared to dollar we have to shell out more money, thus pressurizing the union budget.
Imagine a car that runs on a fuel which is easily available in our country and at the same time is eco-friendly. A 44-year old Indian motor mechanic Mohammed Raees Markani has designed and patented a car that runs on mixture of water and carbide. He fills the fuel tank with water and calcium carbide powder. A chemical reaction takes place and acetylene is formed which is the fuel that propels the engine. Acetylene is an unsaturated hydrocarbon which is already widely used in oxy-acetylene welding because of its high flame temperature. Also acetylene was widely used for portable lighting before the usage of incandescent bulbs in mines.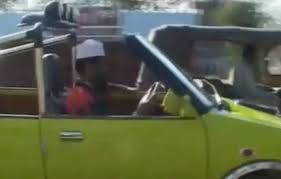 Image Credits: www.taritariboblog.com
Mr. Markani is from Sagar, a town in the Indian state of Madhya Pradesh. Surprisingly he doesn't know to read and write. But he is a very good mechanic with more than 15 years of experience. He started working in his father's shop from the time when he was 7 years old, after he stopped going to the school. His father says that he was innovative right from the time when he was a child.
The idea struck him when he was working in his shed welding the parts of a car. He then started modifying an 800cc engine and experimenting it with his fuel mixture. Not only this, he has also developed it in a way so that it can be operated remotely using his mobile phone. It took him five years to design the car. There was a time when he used to work for about 16 hours per day for a period of around six months. This hard work has earned him a great innovation indeed.
Similar Read: A Bible On Self Driving Cars: A New Revolution
The fuel which is the mixture of water and carbide comes around just Rs.10 to Rs.20 per litre whereas petrol comes to us at around Rs.70 per litre. Thus it becomes one of the cheapest fuels for propelling automobiles. This technology has the potential to cut down the travel expenses in the transportation and logistics industry along with improvement in ambient air quality.
Many companies including one from China had approached him for developing his idea further. But he has announced that he is ready to share this technology only if the company is ready to setup the car manufacturing plant in his home town in Madhya Pradesh. He wants to bring a change in his hometown, so that is the place where his work would continue. The invention has come at the right time when our prime minister has opened doors for 'Make in India' initiative.
We need innovators like Mr. Markani and policies that support such technologies to make our earth a better place. This technology is eco-friendly, economical and socially acceptable, thus it is sustainable.
Similar Read: Things You Should Know About The Audi RS7: A Driverless Car In Racing