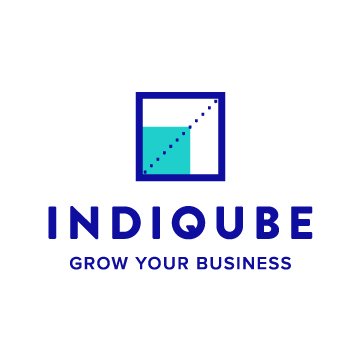 18 June 2018, India:
Workspace Solutions Provider IndiQube has raised ₹100 crore (about $15 million) in Series A round of Funding. The funding round was led by WestBridge Capital. Ashish Gupta, co-founder of Helion Ventures.also participated in the funding round.
The company will use the fresh capital to strengthen the company's execution capabilities and the company's aggressive expansion plans across Bengaluru, Pune, Hyderabad, Chennai, Mumbai, and NCR.
"IndiQube embarked on this fabulous journey in 2015 with amazing like-minded people who believed in us and shared our vision of fulfilling the evolving workspace requirements for startups and SMEs across the country. We are now very excited to have WestBridge Crossover Fund, one of the leading PE investors in India, partner with us to help build out this vision for work spaces of the future," said Rishi Das, Co-founder and Chairman, IndiQube.
Rishi Das added, "Our commitment towards creating office spaces of the future that are flexible and scalable, has also helped attract large companies to set up their offices at Indiqube. Today, our workspaces not only appeal to the new age workforce but also address business requirements of companies across segments more effectively. We believe our partnership with WestBridge and Ashish Gupta will help us accelerate our expansion plans in new markets and better address our existing and prospective customer requirements."
"We are excited to have WestBridge Capital join us on our growth journey. WestBridge brings with it a wealth of experience in many areas including strategy, operations, management recruiting etc. which will be instrumental in realising IndiQube's ambition of being recognised as a leading workspace solution provider in India," said Meghna Agarwal, Co-founder, IndiQube.
"We are very pleased to partner with Rishi Das, Meghna Agarwal and the management team at IndiQube. Managed smart workspaces are likely to grow rapidly as the large commercial real-estate market in India becomes more service-oriented and we believe that IndiQube, with its strong leadership team and customer focus is likely to become a leader in the segment," said Sandeep Singhal from WestBridge Capital.
IndiQube was founded by Rishi Das and Meghna Agarwal in 2015. It is a co-working space startup. It claims to have been home to top emerging startups, brands and offshore development centers (ODC) including companies like LEVIS, Red Bus, Bluestone, Scripbox, Fresh Menu, No Broker, Rubrik, Thoughtspot, Fungible, Lendingkart, Cleo, Eximius and others. It is focused on serving all the real-estate related needs of their clients (workspace planning & flexibility, managing cafeteria, conference rooms, internet lease-lines, power back-ups, security, etc) to create a hassle-free environment enabling them to focus on their core business.
(Image – IndiQube)