Twitter Inc. has not paid its bill, an advisory firm report disclosed. The firm that worked for the company on the acquisition of Twitter last year, reported that the company is falling into huge debt.
On Friday, Innisfree M&A Inc. filed a case against Twitter Inc. in the New York State Supreme Court, demanding around $1.9 million.
"As of December 23, 2022, Twitter remains in default of its obligations to Innisfree under the Agreement in an amount of not less than $1,902,788.03," the lawsuit says.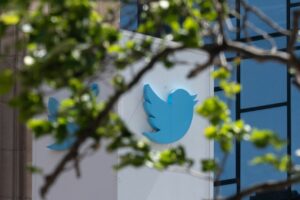 However, both companies declined to comment when requested by a representative.
In October of that year, Elon completed the $44 billion acquisition of Twitter which had been disclosed in April.
The British Crown Estate, a private company that controls the monarchy's real estate holdings, announced last month that it had initiated legal action against Twitter for apparently failing to pay rent on the firm's London offices.
According to figures from an advertising research company, ad spending on Twitter Inc. fell by 71 percent in December as major advertisers decreased their investment in the social networking site following Musk's acquisition.
According to a recent Reuters article, the financial institutions that supplied $13 billion in funding for the Tesla CEO's purchase of Twitter last year aborted plans to offer the loan to shareholders due to the uncertainties surrounding the social networking company's revenues and losses.
According to Reuters, Twitter has begun paying interest on a loan it got from financial institutions to aid Elon to pay for the social networking company's acquisition the year before.