In the current age, everything we do involves technology. New innovations and technologies have not just improved our life, but have become a way of our life. Among these trending technologies, some notable ones are cryptocurrencies or the Blockchain, Artificial Intelligence, and several others.
But, one technology stands apart from others and apart from being very useful, it is also expected to generate 1.1 million jobs in India by 2022. This Technology is none other than Cloud Computing,
Now is a good time to understand why this technology has been so appreciated and once you know, you will realize that it deserves all the appreciation and limelights it has received.
What is Cloud Computing?
Just like you are provided electricity and water at home by companies, there are companies that provide cloud computing which involves the delivery of computing services over the Internet. Such services include servers, storage, databases, networking, software, analytics, and more. These companies are called Cloud Providers.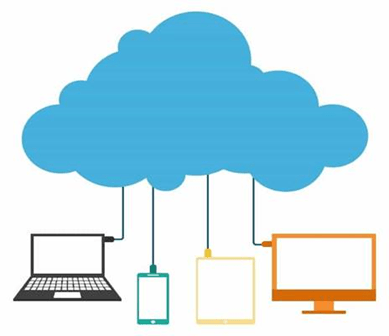 It's called cloud computing as the information being accessed is found in "the cloud" and it eliminates the need for a user to be in a specific place in order to gain access to it. This means cloud computing allows employees to work remotely.
Companies providing cloud services, i.e., cloud service providers allow users to store their files and applications on remote servers and then access all data via the internet. Since the information being accessed does not require a user to be in a specific place to gain access to it, it's called "Cloud Computing".
Why is Cloud Computing Useful?
If you observe a little, you are using the cloud computing right now. How? Right now, you must be using online services to reply to your emails, edit documents, watch movies on Netflix, or store pictures in Facebook or in the Photo sharing Social Media – Instagram, and it is none other than cloud computing that is making all these possible.
Here is a list of a few things that cloud can do for you:
Store, backup, and revert data.
Build new apps.
Organize blogs and websites.
Provide software on request.
Run audios and videos.
Examine data for patterns.
What are the Major Advantages of Using Cloud?
Even though the oldest cloud is less than a decade old, clouds are one of the most admired techs in the world. So, what makes them so popular?
Here are 5 Major Advantages of Cloud Computing: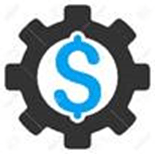 i. Cost
Since you can store, backup, and revert data online, this means you don't have to buy a hardware or a software for storage purpose. This, in turn, saves a lot of money. For the IT firms, this saves a lot of time, electricity power, and of course, capital expenses.

ii. Pace
With just a few clicks, a large amount of data can be processed quickly as the service provided is on demand. This gives business deals, as well as technical works a lot of flexibility.
iii. Worldwide Reach: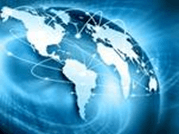 Due to its vast worldwide connectivity and the right amount of usage, cloud computing allows accurate data and resources to reach the right location within a matter of seconds.
iv. Efficiency
Due to the pace and global reach of cloud computing, the work efficiency increases a lot. This takes the pressure off from the IT companies and allows them to focus more on important tasks.
v. Security

Cloud makes data backup and recovery easier and affordable as the data can be copied into multiple repetitive sites, hence making it easier to extract.


---
This concludes the Article 1 of the Cloud Computing series. The second and the last article of this series will include the types of Clouds, their uses in the public and private domain, and of course, the most important question,
"Why you should use Cloud Computing?"
---
Reference