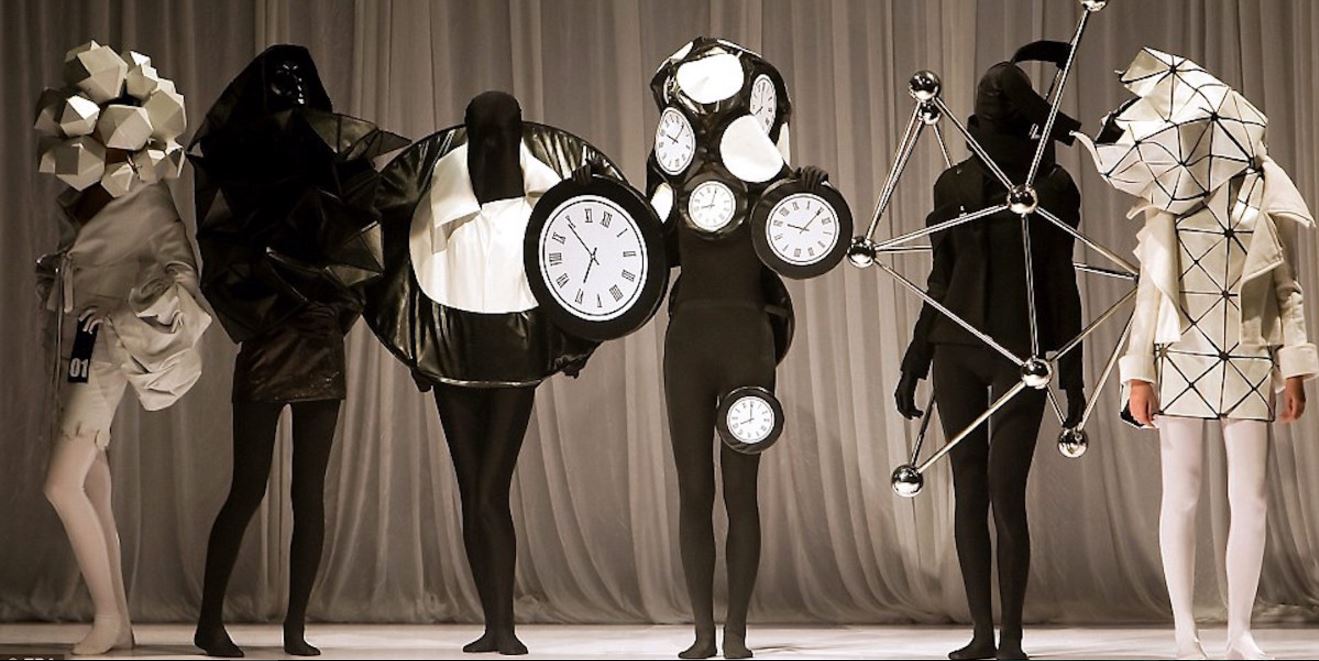 The realm of fashion seems far too detached in some senses. Too glamorous, too perfect, too good to be true – perhaps altogether too fake, too. But the ramp is not always all thee is to fashion – many forget that fashion is also simply to do with clothing; what makes you fashionable is the permutations and combinations of what you choose to wear, keeping in mind the latest trends.
Speaking of clothing, it's notoriously hard to keep track of, if you're one of those avid shoppers. Another thing that is hard is making choices when you're in the position of surfing through a thousand options for something to wear for that wedding next week, or the gig you're attending tonight.
A lot of you also seem to forget where your clothes are to begin with – that nice yellow dress is missing, and so are those onyx cufflinks from two years ago – where does stuff just go?
As you can see, there are many concerns (albeit first world) that the fashionista faces. With branding and consumer service being the watchwords of every industry today, if there is a demand, it shall be catered to – eventually hoping to overcome all challenges that we've articulated.
Ever heard about the Internet of Things? I'm sure you have, the IoT is an abused buzzword = it's been infecting blogs for the past five years or so, with increasing frequency. There's of course, a reason for that, given that this is one of the fastest growing industries in today's world.
As things stand, this technology has disrupted nearly every industry, from transportation to healthcare. Nothing is quite sacred – not even the fashion industry. So, what does it have to do with it here?
But one cannot exclusively call it fashion – earlier, things may have had a purely aesthetic appeal but nowadays, the consumer also wishes for maximum, or at least, optimal utility to go with it. The IoT merges the worlds of fashion and healthcare, and of course, technology, to create the wearables revolution.
Here, we'll see how the IoT remedies the three key challenges that consumers and suppliers alike
Choices, Choices
One of the toughest decisions to make is to home in on the clothing you like and select it in a jiffy. A lot of precious time, and resources can go awry if you make bad decisions!
Today, it's all about informed choices. People love that word, and rightly so – gone are the days where people don't know what the back of the label says. The clincher is, the average consumer also knows that the typical label doesn't give enough! So we need more transparency in the market, and IoT gives even that.
Here's where smart shopping is enabled by IoT.  This is the consumer centric world. It is also the personalized world. Fashion outlets are dramatically changing the way users shop by giving them access to information about their clothing like never before.
IoT enabled packaging is quite the rage – this smart package tells the consumer all about where the product came from, what materials it uses (many environmentally conscious consumers want to know these things). In addition, you can even see how it will look on you with the help of smart mirrors – augmented reality displays that help you save time, and sharpen your decision.
You can save even more time – People can just wear what they want (say, a jacket), and walk out of the store through a sensor door that connects with the jacket – initiating contactless payment.
Where's My Tie?  
Forget ever looking for ties again. Or your shoes, or T-shirts for that matter. If you have smart, IoT enabled clothing, sensors in the clothing will lead you right to where it is.
This offering for the fashion industry works for both – the providers, and the consumers. While consumers can track lost items, so can suppliers!
Loss prevention and fraud are up next for what IoT fashion can do – yes, track your items of course, and also, inventory can all seamlessly be kept track of. No more shady returns when consumers don't like what they brought – an IoT handbag will tell when and how it was broken, if possible. Making your brand tamper proof, and authentic at the same time with the help of the IoT sensor is a great deal.
New USP's
Fashion and clothing can have added USP's – because clothing can now give features that were previously unheard of. Some monitor your heart-rate and other indicators – yet others allow you to post to social media every time you use them; while in the future, it may even adjust according to the weather! The possibilities are endless.
The worldwide market for smart fabrics is $2.25b with an annual growth rate of 18%, while the US market for smart fabrics is $1.016b with annual growth rate of 27%.
For those of you too late into this, know that it isn't really a question of how you can make your sunglasses digitally capable, because the tech for that exists. It's what kind of added functionality you can provide that matters – will I get X-ray vision with these glasses? Maybe, maybe not!
While most forays into this industry have been gimmicky – consider Rebecca Minkoff and her launch of its connected handbags that will be equipped with hang tags that will give entry into the spring/summer 2017 runway once scanned – and one can think there might not be utility there, but there's all sorts of things in the spectrum.
Here's a few examples of what you can wear nowadays, just to give you a glimpse.
Smart Watches

– the Apple Watch and Samsung's Gear

Eyewear

– Google Glasses, MetaPro, Vuzix

Smart Jewellery

– Memi, Tory Birch for Fitbit

Smart Clothing

– Polar Team's Pro System, Lumo Run

Fitness-Wear

– Jawbone, Nike Flex, Fitbit

Speciality Devices

– Pavlok, Emotiv Insight
Eyewear generally revolves around giving you an augmented overlay for your surroundings, referencing the things that you see in order to give you more information.
The Memi bracelet is a little more minimalistic, connecting to your iphone and being the receiver of standard alerts, along with other watch features. On the other hand, there's the not so aesthetically intense but highly functional NIMB ring, which, with the help of a concealed button that notifies family, friends, emergency services and the Nimb community when you're in trouble.
Capturing the full potential of IoT applications will require innovation in technologies and business models, as well as investment in new capabilities and talent when it comes to the field of wearable fashion. With policy actions to encourage interoperability, ensure security, and protect privacy and property rights, the Internet of Things can begin to reach its full potential—especially if leaders truly embrace data-driven decision making.
Related Read:
Past, Present And Future Of Smart Wearables In Fitness And Good Health
Product Market Fit For The Age Of Fit-Tech
(Disclaimer: This is a guest post submitted on Techstory by the mentioned authors.All the contents and images in the article have been provided to Techstory by the authors of the article. Techstory is not responsible or liable for any content in this article.)
About The Author: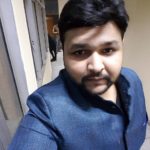 Sachin Gupta, CMO of Code Brew Labs holds an immense love for marketing. A people's person, Sachin he is known well amongst his circles for being the Marketing Moghul willing to get his hands dirty when needed. With a penchant for business strategies and everything marketing, he seems to be on a hunt for challenges. Having worked with companies like YepMe and MobiKwik his knowledge is in no way limited.
While he's making waves in the Marketing universe, Sachin likes to keep an eye out for upcoming ventures and entrepreneurial masterpieces in the making.