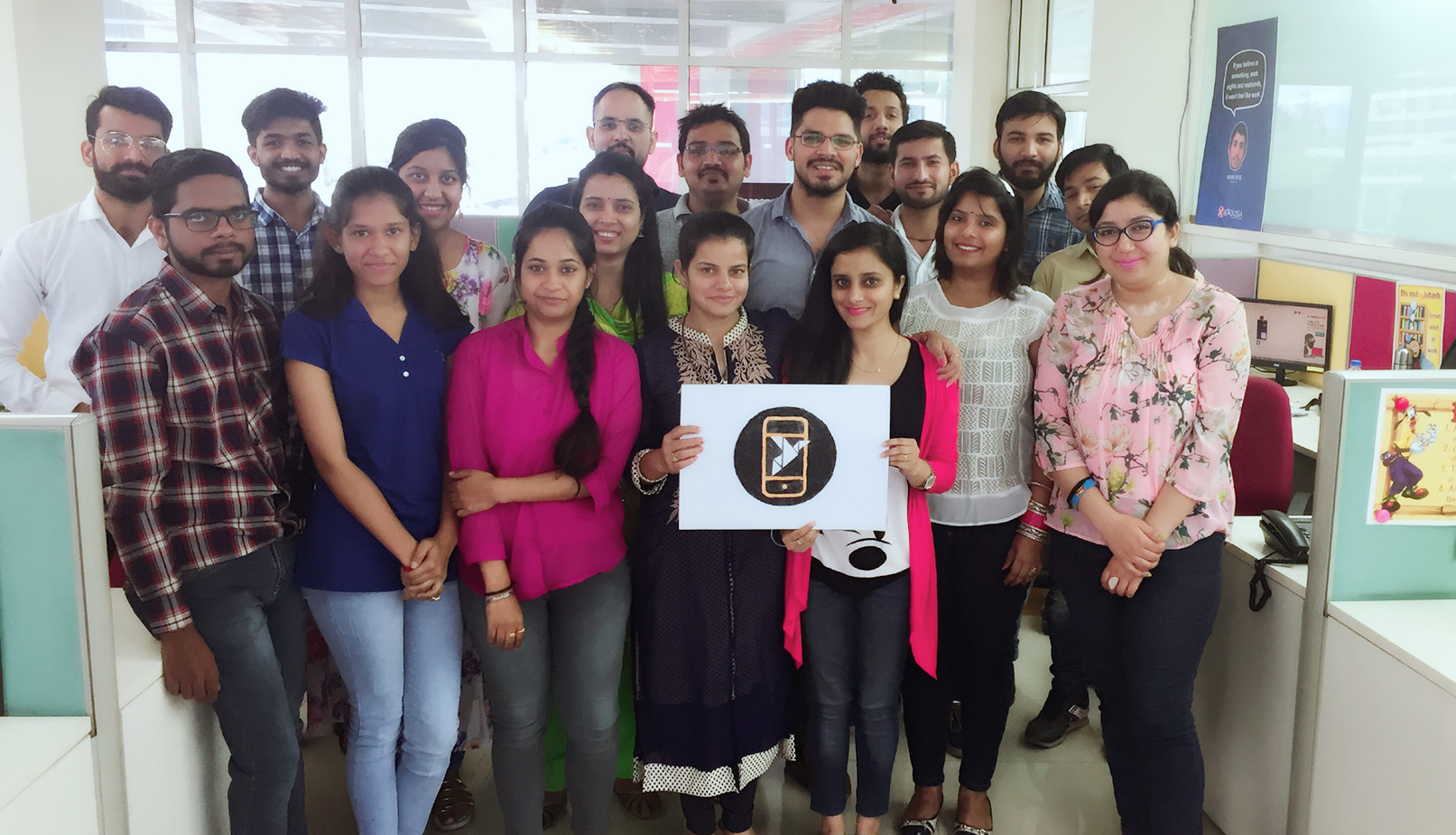 Applancer is helping the developers getting their big break in IT Sector. Millions of apps are developed across various platforms such as iOS, Android, Windows, etc. Millions of applications are downloaded on Android and iOS platforms. This exceptional growth is increasing the demand of outsourcing the smartphone application development work. Applancer gives a boost to the project developers all around the world.
Applancer, one of the best known mobile app developers, is a fast-growing field. It has totally revolutionized the concept of application development. Loaded with various technical aspects and provision of so many options, it has been proved to be the most unprecedented advancement. Breaking a disruptive technology into the market is never easy, but Applancer proved it wrong! It is one of the greatest platforms for project and incubation hub.
After skyrocketing to the top of the Mobile Application's charts, Applancer recaptured lightning in a bottle for their new and latest versions. Applancer strives to provide high-quality services in addition to clean and reliable systems operated by high- professional superior officials.
The applications have got a simple and easy User Interface platform. They bring a marvellous and exceptional consumer design expertise to the IT industries, creating powerful user experiences in the process.
It is famous for providing enriching and collaborative relations between executives and mobile application developers all over the world. It has foreseen great potential in providing enhanced experience and employment opportunities to all business-persons and tech savvy employees round the globe.
Applancer has become a market hub for internet mobile app developers in Vietnam. It utilizes the potential of a rising mobile app market. Using Applancer, a client can hire a Vietnamese mobile app developer and mobile app developers can sell their services.
Around 15000 mobile app developers have signed up with Applancer and it is expected to flourish and expand in the future. This has helped Applancer establish a reputed image in the field of IT industry.
Also Read: Know – How IT Industry Gets Benefitted By Applancer
A decade of experience and achievements is clearly indicative of the success of Applancer in the field of Software development, Website design and development for smartphones and mobiles. Following a comprehensible approach in providing solutions to projects based on draft plan and design specification is the major key to Applancer's success. Such a rapid and fast pace progress, whilst conforming to the principles of equality, quality and quantity, is highly worthy to be praised.
Highly dedicated and productive staff puts together its brainpower, heart and soul, which has rarely been utilized in a meaningful way at an organization's level. Such techies definitely enjoy integrity, compassion, uniqueness and continuous modification in company's core values.
Thus, Applancer has been able to set itself far beyond the normal horizon. The establishment of consistency and permanence in its vision and mission has led Applancer to increasingly focus on IT sector.
There are so many IT services one can explore through, thus Applancer provides enterprising and pioneering spirit to the recruiters as well as employees. Organizing and managing technical events, conferences, projects and workshops all across the world is the best part one can get exposed to. This would be really beneficial for training and learning purpose as well.
So apart from the experts, it's really a good option for any beginner, or may be a mediocre for that matter, present in any Nation on this Earth. This gives an ultimate life-experience to be a part of Applancer. The way it elucidates on all these attributes, it is really appreciative how all these characteristics are integrated together into a single environment.
Different tools are present to support developers to develop and design application in the most influential and interactive manner. The most interesting aspect is "Five C(s) policy" i.e. Communicate, Comment, Combine, Compete and Complete, that too simultaneously.
Also Read: Applancer Team's 4 Focus Areas To Make The App Development Process Hassle Free For Ideators And Freelancers
By outsourcing, Applancer easily communicates via Skype, phone call, email, video conferencing at any time. It also provides 24*7 customer support helping you to get the issues resolved immediately. By offering advanced and innovative payment options for established companies and freelancers, Applancer lets tech savvies to work on projects, tasks and assignments without keeping their money. Rather it transfers funds through excellent and well-managed system.
Implementing analytics, designing applications is the foundation of Applancer. At the same time, ensuring privacy and security is Applancer's priority. Build, experiment, launch, gather feedback and suggestions, filter & relaunch is the main principle on which Applancer works. This adds another dimension to Applancer's innovative concept of adherence to agile and analytics-driven methodology.
Applancer has not left any stone unturned in Mobile Application Development. There are multitude of advantages and benefits the company has gained, from time-saving to pre-launch and marketing efforts. This definitely makes sense when it comes to IT industry.
The employees act as the project managers, overseeing all aspects of the project while remaining at a distance. This is a great way to attend other matters of significant business as well. Meanwhile, Applancer when outsourcing mobile applications, it assures a monetary commitment ensuring that the app makes it from conception to launch. Thus, project managers and app developers retain a greater level of motivation to ensure project completion.
Applancer's ambition to ascendant all their products to the International level, not only ruling and dominating in the trend of world technology but also creating significance for the company, has become a cup of tea. The foremost requirement of Applancer to outsource of mobile application development is to keep management system entirely well planned.
Applancer has been strict with regards to choosing developers. For example, if a developer requires to create an app compatible with an iOS system, then it needs to hire a developer with a background in creating iOS compatible mobile applications, or if it requires to develop a game, it will look for top mobile game developers.
It works in a very smooth and progressive manner.  Post a project which actually just takes a few minutes and is free. The candidate is required to describe the task he plans to do, and talented freelancers apply instantly with proposals.
Whether you're an entrepreneur, a start-up, small to medium business or an established company, Applancer supports your businesses reduce costs, enhance profits and fasten the growth. Then comes the stage of getting recommendations. Applancer analyses the requirements and recommends freelancers that are a great match for project.
So, in short, it makes our project easier. Then you hire your freelancer. Applancer views best promising candidates, reads project proposals and checks out portfolios, ratings, test scores and more. Last but not the least. You start and finish the work on the same day.
Applancer provides everything one desires to manage his project. Payment protection is hundred percent guaranteed. Applancer provides escrow services, thereby helping the candidate to ensure that he only pays for the work he approves. Talking about how much does Applancer cost?
It's actually free of cost. You need not pay anything to join. Simply post projects, and there you have the candidates on Applancer. Just a small amount of 10% fee is added to your freelancer's bid. You see and pay this price only, when the work is approved.
Comfortable and easy option to describe your mobile app idea, discover the best freelancers, work done quickly and easily! Only pay for work you approve.
Also Read: Applancer – A Perfect Podium For Developers & Clients
To outsource mobile app development or the iOS one, it's imperative for Applancer to get to know the developer before hiring. Instead of hiring a fresh and unexperienced developer, outsourcing initiates to help Applancer to get an experienced team of developers, specialised in your nook with qualified knowledge and skills. This can be done by video conferencing, messaging or telephonic.
When Applancer sets candidates' price for a developer who then bids on job, the bidder may bid higher than what it put for an initial submission. Don't dismiss a higher bid just because it wasn't what you put up for the initial task. Mainly, Applancer is always open to negotiations, and if a higher price is still within reason and the developer has all the qualifications the company is looking for it is willing to pay the other party what they are worthy for.
Cost saving is the first objective of outsourcing your mobile application overseas, but quality is the prior thing that Applancer doesn't ignore.
Outsourcing has turned out to be a great alternative to in-house development from the past 10 years. But this puts up a big question before everyone's mind – "Whether it will be alive in the future or not"? The increasing mobile app development market is a good indication where the business needs to outsource the work in other countries.
Full control on project activities, cost and time saving, quality outcome, no need of resource investment, are some of the myriad advantages, making the outsourcing to grow fast in the future. Taking a look at the huge growth of outsourcing in the past few years, it can be undoubtedly said that outsourcing is going to fetch a bright future with it.
It has become really a quick, efficient, proficient and easy way to create fully interactive, high fidelity prototypes and frameworks that look and work exactly like an application should. Applancer exhibits a major word of success and glory in the near future.