He is the founder of one of the world's biggest multinational technology company, Amazon. As of now and since more than a decade, Amazon has been the top e-commerce company.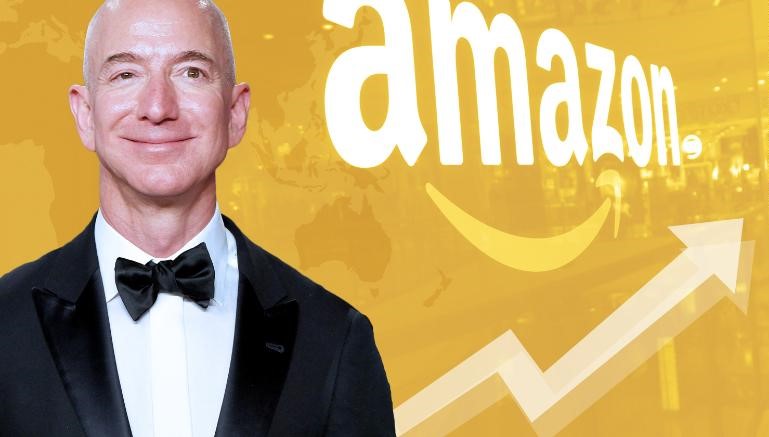 Also, Amazon is the world's largest internet company by revenue. The founder and the CEO, Jeff Bezos, became the richest man in the world, last year. As of now, his net worth is $137 Billion.

It's the journey of a young book lover to the richest man in the world.
Let's See Some Incredible Jeff Bezos Facts.
1. Jeff Jorgensen to Jeff Bezos
Jeff was born on 12th January 1964, to mother, Jacklyn Jorgensen, and father, Ted Jorgensen. His mother was just 17 years old when Jeff was born. The marriage just lasted for 17 months.

In 1968, Jacklyn married Miguel "Mike" Bezos, who also adopted 4-year old Jeff and thus, Jeff Jorgensen became Jeff Bezos.

According to Jeff, he doesn't even remember his biological father. He said, "The reality, as far as I'm concerned, is that my dad, Miguel is my natural father."
2. A book worm
When Jeff was 5 years old, he saw the Apollo 11 landing and decided that he wanted to be an astronaut.
Young Jeff spent a lot of time indoors reading books. His parent thought he is too bookish for an 8 years old kid. Therefore, he was enrolled in various sports clubs. He was appointed the defensive captain of his football team since he could remember everyone's game perfectly.
3. Young Engineer
Jeff Bezos showed signs of mechanical genius since his childhood. He would dismantle his cribs and put alarms in his room to keep his siblings out of his room.
He spent a summer in Florida, being the Fry Cook in McDonald's. After studying the company's automation of the kitchen, he set up an alarm that would buzz to let him know when to flip the burgers, scramble eggs, or pull the fries out of the fryer.
4. First Entrepreneurial Experience
Jeff got his first experience of entrepreneurship when he was in high school. He and his high school girlfriend teamed up to set up a summer camp, which was named 'DREAM'.
It stands for 'Directed REAsoning Methods'. They included several books including Lords of the Rings, Gulliver travels, and hosted science talks on Interstellar travels, space colonies, and Astronomy.
" Life's too short to hang out with people who aren't resourceful."

5. A risk taker
After graduating from college, Bezos was offered jobs from companies like Intel and Bell Labs. But, he turned them down and joined a startup FITEL. He was the 11th Employee there.
His skills and knowledge of computer soon promoted him to head the departments. He worked there for 2 years and then joined as a product manager at the Bankers Trust and D.E Shaw.
6. A vision to create
In 1994, Bezos was made the vice president of the D.E Shaw. There he witnessed the usage of the internet going up by 2000% percent a year. But, not a lot of people were using it to sell things.
That's when he decided to sell books online. And yes, this was the idea that created Amazon.
"If you can't tolerate critics, don't do anything new or interesting."

7. Chasing the dream
Jeff left his Wall street job in the same year after being made the vice president. In his car, while his wife was driving, Bezos was creating his business plan.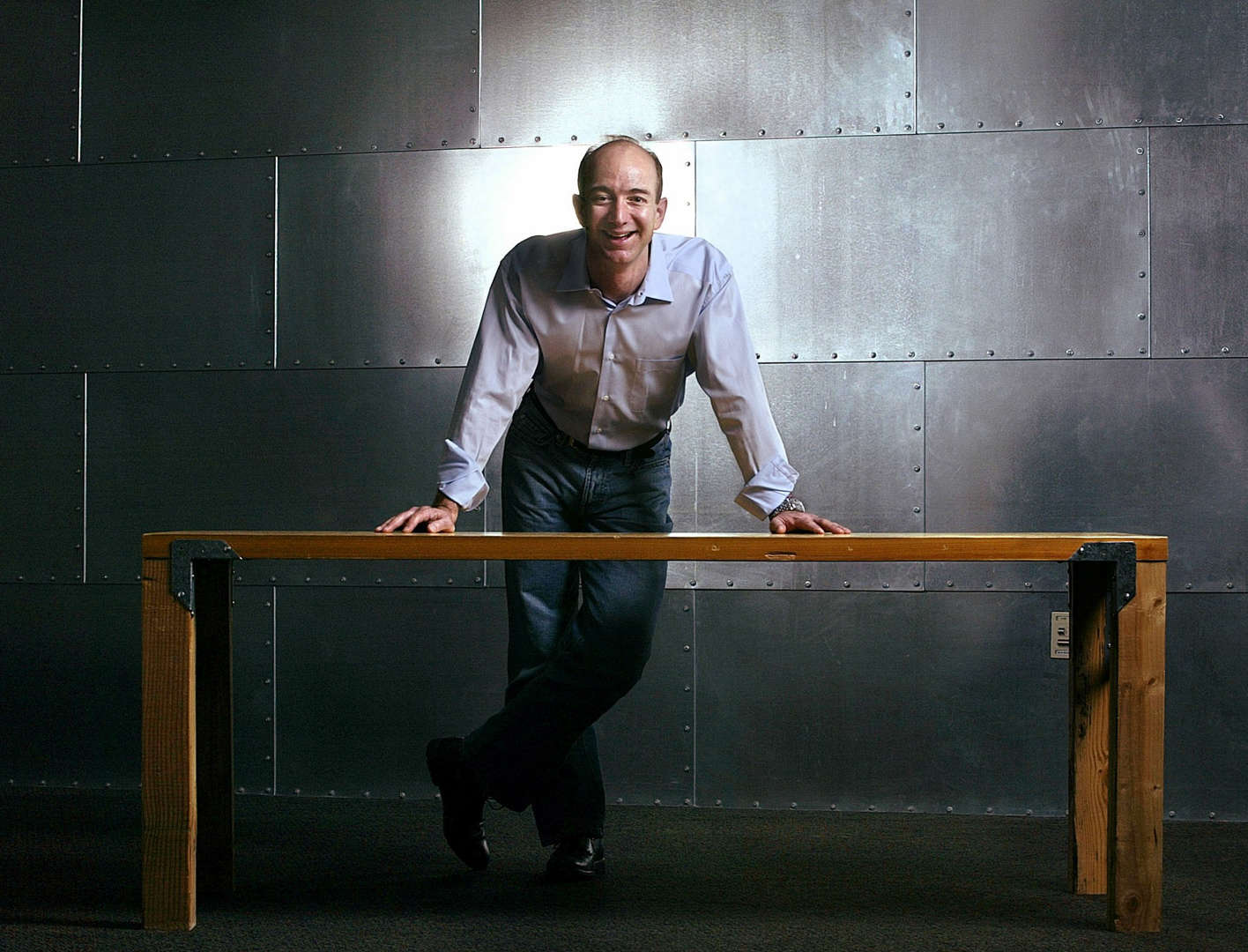 Their first office was a garage. It was poorly insulated and the wooden furniture was less than $60 each. After the site was set up, Jeff asked 300 of his friends to test the site and it was successfully working.
8. Little Victories
In its initial days, there was an alarm which would buzz everytime a sale happened in the site. This is how the Amazon celebrated its little victories.
But due to the overwhelming response, the alarm was taken off just after two weeks.
9. Amazon.com
The world's richest company was not always known as Amazon. The first name that Jeff selected was 'Cadabra', which was often confused and later, Bezos thought of renaming it into 'Relentless'.
His friends opted against it saying its too sinister. And finally, came the name that stayed permanently – Amazon.
Bezos still owns the domain, 'Relentless.com' that redirects to the Amazon website.
"I believe you have to be willing to be misunderstood if you're going to innovate."

10. An idea that changed the world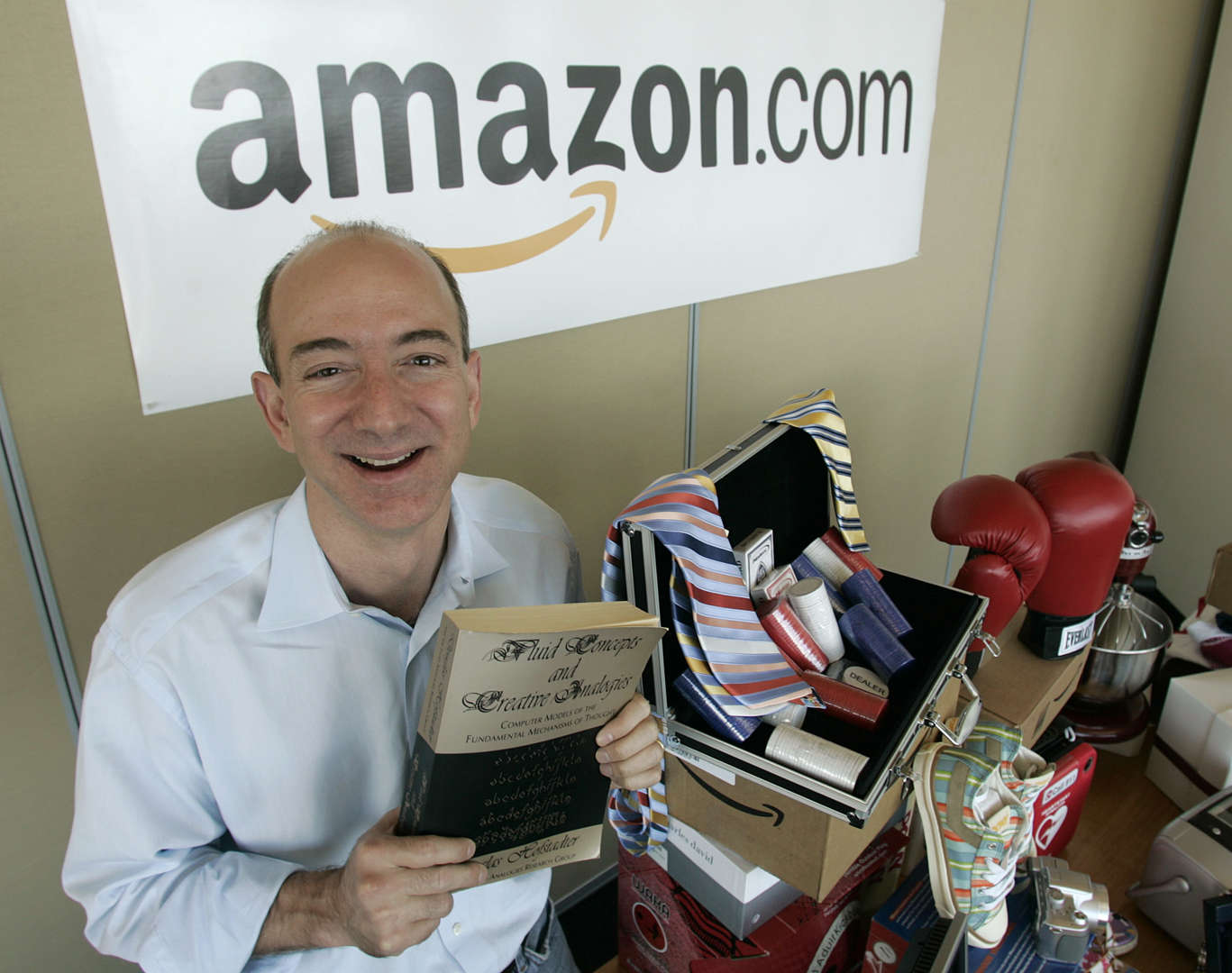 Amazon was a success when it started. They were making sales of $20,000, a week. The first book which they sold was 'Fluid concepts and creative analogies: Computer models of the fundamental mechanisms of thought'. The book is still available in the website.
Today, Amazon just doesn't sell only books. Almost everything you need, you can get on Amazon.
That is exactly what the A to Z pointed out by the arrow in the logo of Amazon indicates!
" What's dangerous is not to evolve."

These are some of the interesting Jeff Bezos Facts. The making of the Richest Company in the world as well as the richest man in the world – which fact surprised you the most?
---
Reference
Comments
comments