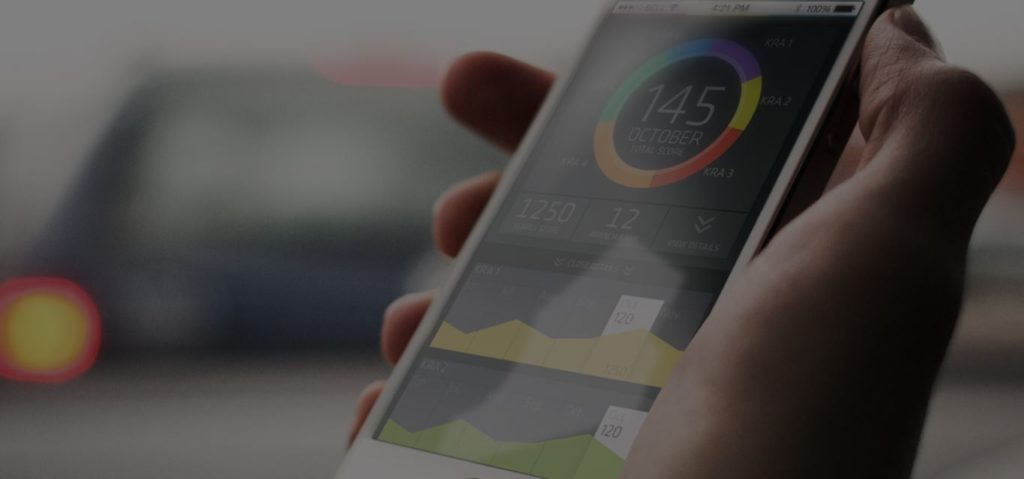 Gone are the days where employees were expected to work their shifts only from the office desktops provided by the employer. The smartphone era offered an number of apps focusing on enterprise mobility, employees can work remotely with full capabilities.
"Enterprise Mobility in India is poised to grow at 2x rate. We have just scratched the surface for apps and growing investments indicate that productivity enhancements for business apps are making sense for business and they need more" begins Jinen Dedhia, co-founder of DronaHQ.
Founded in 2007, DronaHQ is an advanced and comprehensive mobile application platform used by enterprises to quickly and efficiently develop, connect, run and manage modern micro apps over smartphones, desktops, browsers and smart devices.
It helps build apps faster and at lower costs while improving usage. Being industry agnostic, DronaHQ can be used to create business apps for any workflow, process, role, department or industry.
For example, CIO teams can build right infrastructure and system for Digital Transformation and Business units can quickly release their and existing legacy systems to mobile apps. It also helps developers with just web skills to build robust, future proof, cross-platform apps at scale and users to access all their enterprise apps from single app, solving discoverability, upgrade, log-in challenges.
The company is ISO 27001:2017 & SOC Type II certified with operations in Mumbai, Bangalore and New York and works with over 10 SI partners. DronaHQ has over 300,000 users across 100+ enterprise customers with more than 400 different types of apps built for various customers in BFSI, Pharma, ITeS, Energy, Pharma, FMCG, etc for various functions like apps for approvals, punching order, calculators, reports and among others.
Business results include productivity gains, increase in user adoption increases by more than 50%, development to deployment time reduces by ~65%, cost saving & ROI is 45-60%.
Apps have so far been touch led apps and demand for conversational & wearable apps is expected to see a surge in future. Advanced mobile user experience designs, augmented reality (AR)/virtual reality (VR) and new networking standards are considered transformational technologies as per Gartner's prediction for Enterprise Mobility.
"In context to business applications, we don't see AR & VR going mainstream as yet. There are a few application areas best suited for AR, VR & MR, however we will not see major outcomes of any successful PoCs until 2020" shares Jinen.
In the above mentioned report, it was stated that the use of analytics to understand user behavior and determine new feature functionality is growing in business-to-employee (B2E) applications. Internet of Things (IoT) protocols are also being embedded in traditional mobile application development platforms.
DronaHQ, the full stack enterprise mobility player, has already been a platform for choice for some very large mobility programmes. The company is continuing its path to consolidate enterprise enablement and augment capabilities to meet future needs of enterprises.
As a product, the team is working in the direction of making it simple like a 3D printer where you put in the requirement designs and get full-fledged apps as output served on single container for a user.
Given that they are a product focussed company their aim is to create a new market category and being a market leader is the path they are pursuing. "We would also like to provide their shareholders hockey stick returns that they deserve" he adds.
The team at DronaHQ believe enterprise mobility programmes will only emerge and become a powerful a market in itself and they aim to be at forefront of this wave where enterprise mobility category transitions to mainstream to become a very significant category.
Jinen adds that as RMADP stays course to go mainstream, DronaHQ will its global positioning to be a significant market leader to provide app development tools & build an ecosystem where partners can leverage their deployments.
Comments
comments