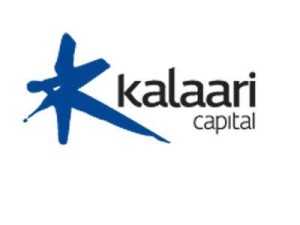 June 08.2016: Kalaari Capital,  Early-to-mid-stage venture capital firm has led a $2 million (Rs 13.3 crore) funding round in financial technology startup Infocredit Services, which operates credit score advisory platform CreditVidya.
Additionally, the three year-old, Mumbai-based startup has received Rs 1 crore from Paragon Partners Managing Partner, Siddharth Parekh , an early backer of the venture in his personal capacity, as well as from a clutch of employees.
Bala Srinivas, partner at Kalaari Capital, "Credit scoring is a major bottleneck in India inhibiting social and economic growth. CreditVidya has built unique technology that enables lenders to assess credit risk of 800 million-plus Indians not covered by traditional credit scoring."
The company will use the proceeds from the Series A round to further build its technology platform, launch new products and expand its headcount, with a particular focus on ramping up its data sciences team.
Abhishek Agarwal, Chief Executive, CreditVidya said, "Our big data platform leverages over 10,000-plus such unique digital data points to assess the creditworthiness of a potential borrower. We work very closely with our lending partners to develop customized scorecards for their product offering so that they can approve more creditworthy customers."
CreditVidya founded in 2013 by UCLA and London Business School alum Agarwal and Rajiv Raj, who was previously with a number of leading banking and financial institutions, uses big data and advanced machine learning techniques to provide credit scores to consumers, banking and financial institutions.
The startup typically earns its fee by charging lenders for every credit score requested by them. CreditVidya counts financial institutions, such as, Fullerton India, Bajaj Finserv, IDFC Bank, Tata Capital and Shriram Housing Finance , among its clientele.
"India's demographic profile consists primarily of people without a credit history. CreditVidya's solutions enable lenders to increase profitability by more accurately assessing the credit risk of these new-to-credit customers," Co-founded Raj said.
"This is an important milestone for the company and I am excited about this next phase of the journey. The team brings deep domain expertise around credit underwriting analytics, and are well on their way to building a world-class alternate underwriting platform," Parekh said.
Image source: zonsult.com