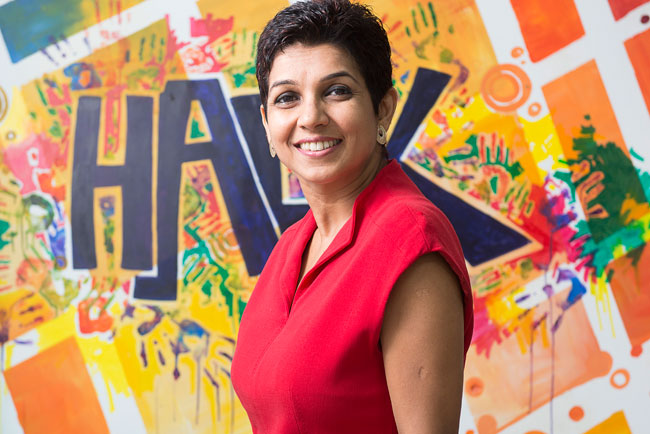 12 February 2016: A day after the Free Basics program was withdrawn, Facebook India MD Kirthiga Reddy has stepped down and will be moving to Facebook's headquarters at Menlo Park in the US.
"She is relocating back to the US, exploring new opportunities at Menlo Park,"Facebook's spokens person has said and has clarified that the move has nothing to do with the withdrawal of Free Basics from India. Kirthiga, who also happens to be Facebook's first employee in India, has said on her Facebook Wall that the move has come due to personal reasons and that the transition will happen in the next 6 to 12 months. She has also said that she always planed to move back to the USA and the time seems to be right now since her two daughters start high school and middle school this coming year.
[box type="shadow" align="aligncenter" class="" width="600″]Related Posts:
Facebook Draws Final Curtains On Its Free Basics Service In India
[/box]
The search for Kirthiga Reddy's successor in India is currently on. Kirthiga Reddy joined Facebook 6 ears ago and was responsible for setting up advertising sales and business operations in India.
Facebook's Free Basics program which would have free access to users to certain apps was recently shut down by Telecom Regulatory Authority of India .  The banning of Free Basics in India was due to a huge #NetNeutrality or #SaveTheInternet campaign. Net Neutrality activists  gather massive support across the country to ban Free Basics in India.
The banning of Free Basics in India was not received too well at the Facebook Headquarters where one of the Board of Director at Facebook Marc Andreessen made some anti India comments.  Facebook Founder and CEO, Mark Zuckerberg, later clarified on his Facebook wall that  he did not support the comments by Marc Andreessen and found them deeply upsetting.
( Image Credits: businesstoday.in)