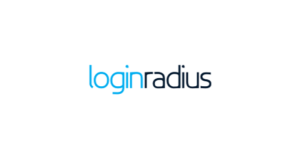 This is the story of LoginRadius- an online security management platform and excerpts from an interaction with the founder.
The Beginning
Rakesh Soni and Deepak Gupta- the two founders of LoginRadius have been friends since Grade 9 in high school. "It was not like other startups where co-founders get formally introduced. We just happened to know each other our friendship grew very naturally." The two aspired to study engineering and thus moved out of the country to go to North America to pursue their masters. Over the course of their lives, both Soni and Gupta knew that their interest lay in starting a company of their own in their own fields of expertise.
Soon after their studies, the two men started working independently on their own B2B startups till they came across an interesting conundrum.
They knew that as a consumer they had always experienced problems with login systems- "We as consumers always were used to log in securely being a challenge. But we then realized that not only was it one for consumers but also for businesses and the software that we were building our startups on. When we coded the login functions for our application database, we decided to use the same for the next application instead of recording it".
And then the idea struck that instead of working on any other idea, why don't they just build a startup based on security solutions for businesses. And thus they decided to make a Software as a Service platform.
The Uphill Climb
Soni describes his initial days of the startup as "just an idea and a couple of guys". LoginRadius soon became a full-fledged Indian project based out of Canada
"Once we realized that login is a big problem on the internet we needed to develop a proper product. We developed it, coded and went through multiple rounds of testing which included family and friends as subjects".
In the initial time period, it was very hard for the company to get to consumers because it required massive amounts of trust since it was, in the end, a security management company. They started off by developing plugins for content management systems like Joomla and WordPress. These micro websites are where they started getting onto businesses. Once 7 to 8 thousand micro websites had started using the LoginRadius service they decided to directly approach consumers. This is when they knew that their idea was going to be something with massive potential
The Platform
"Login radius manages and secure the login functions for consumers".
Traditional business login processes require the consumer to register, fill out a form, OTP, a password which becomes a massive task. LoginRadius manages this whole experience on the backend.
The basic front end experience of the consumer is the same because it is mandated according to standard protocols. But the company mainly serves to large fortune 500 businesses and these businesses have a lot of data and multiple applications but from the same parent company. Think of it like Google which has Docs, Gmail, GMaps- all require the same login. LoginRadius unifies these identities on the computer.
"We create the same experience and make it seamless."
If platforms like LoginRadius did not exist then consumers end up to create multiple accounts and password with the same company. We partner with businesses and they use our technology.
Another aspect apart from making a seamless privacy system is also the experience. "If a consumer asks to reset their password and email comes in 10 mins, that's a bad experience. Or like when an e-commerce company has a big sale and millions of people are logging in and suddenly the system crashes- that is a bad one too. We better these experiences."
LoginRadius identifies as customer experience and trust platform. They position themselves as a multidisciplinary service which touches upon the aspects of legality, security, experiences
Growth and Funding
Currently, LoginRadius has come a long way from just being two men and an idea. It now has 150 people in the company and has raised $18.5 million dollars in funding. It raised a seed fund of $1.3 million dollars with investors like Yutang Venture Partners and Seed Capital. It ran its Series A 7 months ago which got on board Microsoft and Forge Point
The company did turn profitable in 2017 but then they decided to scale in 2018.
They currently have 1.17 billion users but further growth is happening. The app is touching over a billion users who use their services to authenticate, sign up, verify their accounts.
LoginRadius us headquartered in Vancouver, also has one office in Toronto along with an R and D section in Jaipur, and a final office in Hyderabad.
EU regulation like GDPR is good for our business. We do a lot of functionality and product for companies to comply with GDPR. We manage users consent, we manage preferences, we build a lot of functionality on our platform to make companies comply with GDPR. We by default have been in line with GDPR but the enforcement of these laws is a win-win situation for everyone.
Future
What has happened in the last 10 years is that the arrival of mobile phones, consumer expectation of experience has completely shifted. There have been changes in experience and expectations. This has made it necessary for companies to catch up.
Another hurdle is that there is also a huge amount of data being created every day. And this makes the data is vulnerable to being exploited by companies. This is what pushing privacy laws around the world. "Data has become a cash cow", says Soni. "More security breaches started happening for big amounts of data. And this has created a huge gap in trust.
Which is why every company needs us- media, tech, every industry that is online needs someone to bring that trust of the consumers back".
In the future because of the boom of data the founders of LoginRadius see massive potential for scale. Because of this they also aim to serve an IPO in the future.
"The key thing in the Indian context we realized is that the scale is way bigger than in the west., we help companies in India understand their experience from the scaling perspective and show them how many consumers they will be getting on in the future which will help our company grow", concludes Soni.