Logitech has been among the leading brands in the top list of computer peripheral makers for decades. Today, when it comes to buying new computer accessories, Logitech is the company that has always stayed in preference. The company is mainly known for its best quality, and now, with the Black Friday Sale being announced, you get a chance to buy new Logitech accessories for a massive price slash.
The price slashes are announced for Logitech's premium set of keyboards and mouses, so if you want to upgrade to a new computer accessory, this is the right time.
Logitech Black Friday Deals on Mouse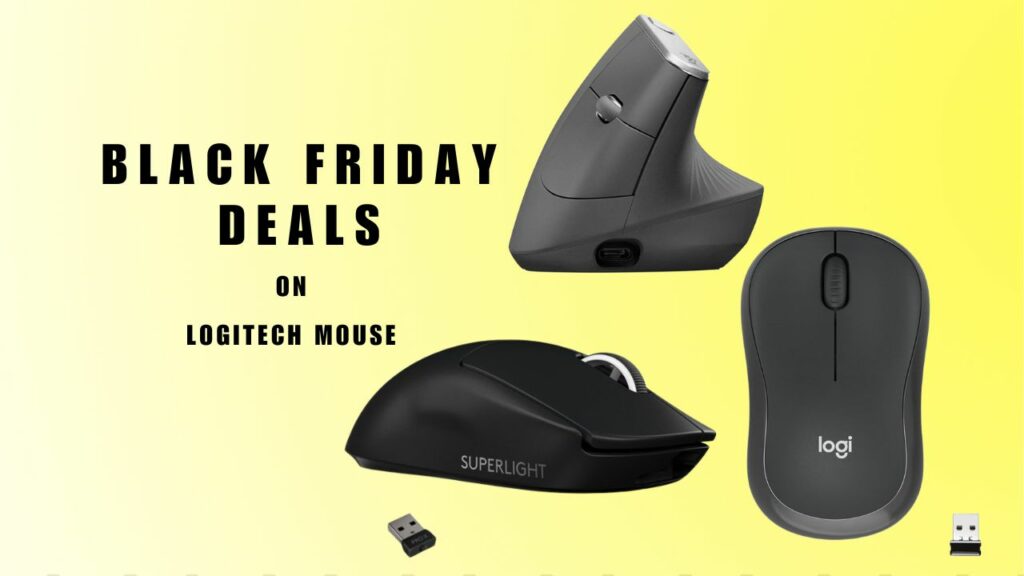 If you are looking for a mouse, Logitech covers you with its wide range of mice within their product catalog. Here is the list of the best mouses going on sale right now.
1. Logitech Pro X Superlight Wireless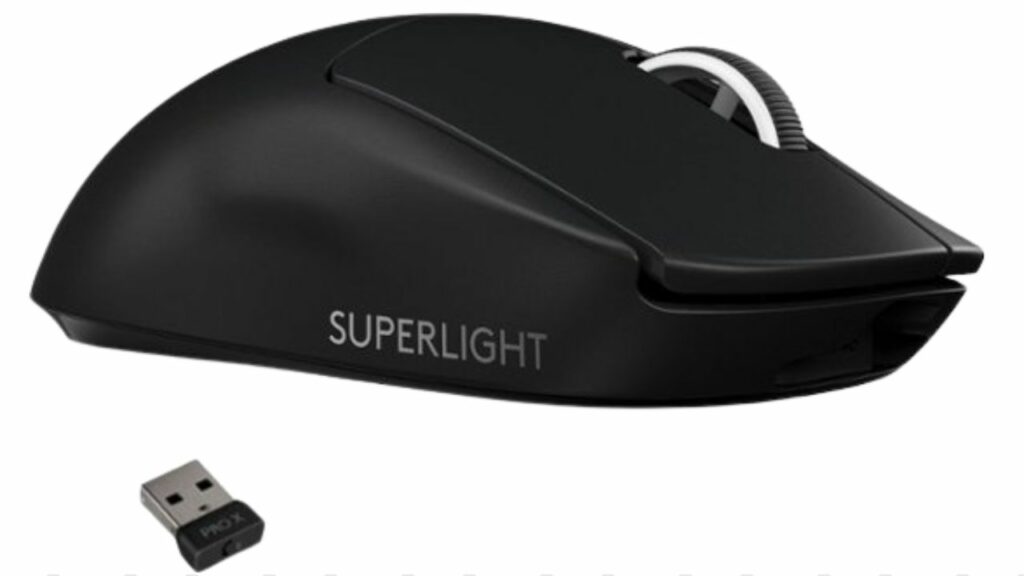 Logitech Pro X Superlight Wireless mouse is among the premium mouses suitable for gamers especially. The mouse has been designed to offer better gaming response combined with its lightweight design. Despite being wireless, the mouse offers a response rate of 1MS.
2. Logitech M220 Silent Wireless Ambidextrous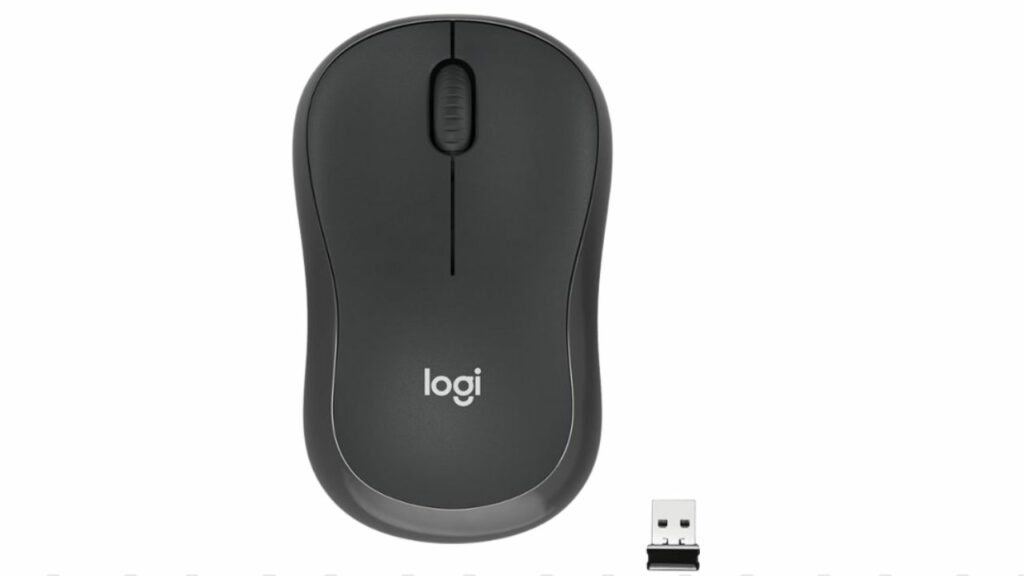 If you are looking for a budget-friendly steal deal, then you can have your eyes on this mouse. For the budget price, you get some good features where people who don't click sounds can use this mouse as it offers a noise reduction of 90%.
The mouse also offers better connectivity with its wireless sensor, which can make the mouse work at a distance of 33 feet away. The mouse also promises an overall battery life of 18 months. Ambidextrous Design makes this mouse more different as the design language used here has been better suited for right- and left-handed users.
3. Logitech MX Vertical Advanced Wireless Ergonomic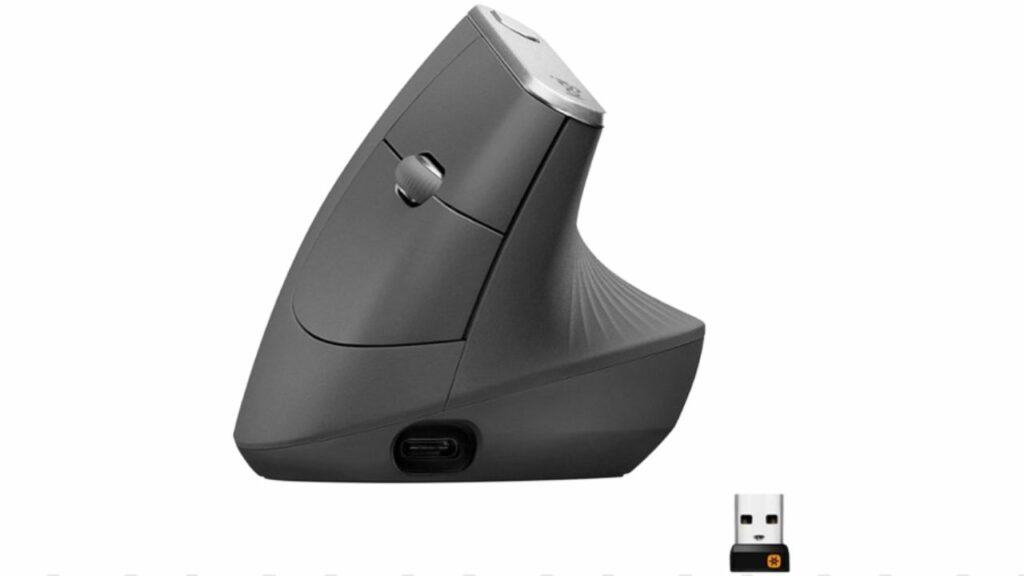 Users who prefer vertical mouses over the traditional mouse, so this mouse is the right choice for you.
The mouse has been placed under the 57-degree vertical angle, which offers a better wrist posture for the long run and reduces muscle strain to a huge extent. The mouse works with Bluetooth and USB and has a Rechargeable battery with quick charging support.
4. Logitech G502 Lightspeed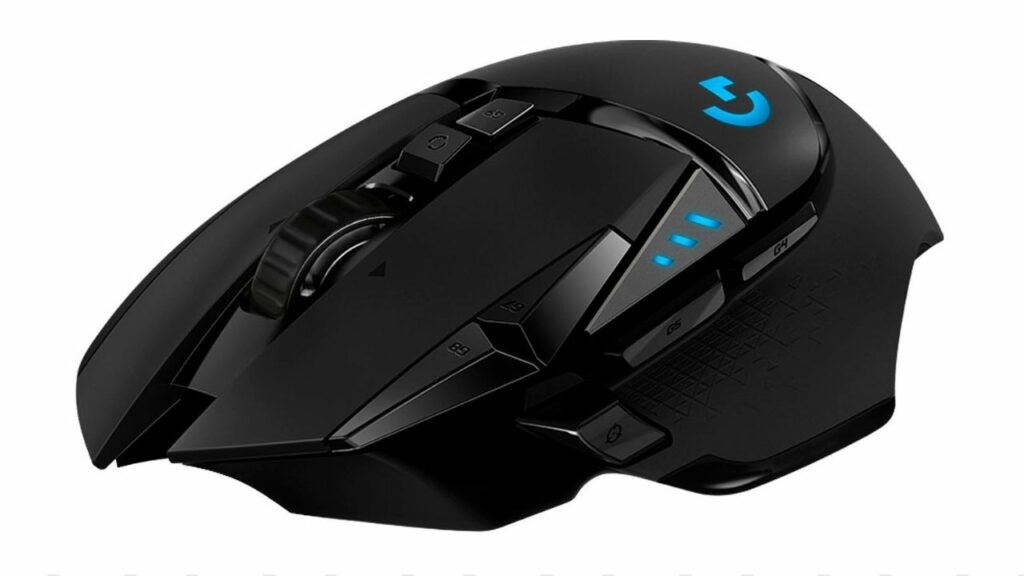 If you are up for an RGB lighting mouse, you can get in hands with this mouse. The mouse has a HERO 25K sensor, offering better click accuracy and energy efficiency.
The RBG lighting in this mouse is customizable, so you get to change the color of the mouse as per your choice. The mouse also uses the latest Ultra-fast and reliable USB Wireless Technology, which esports pro players also trust.
Logitech Black Friday Deals on Keyboards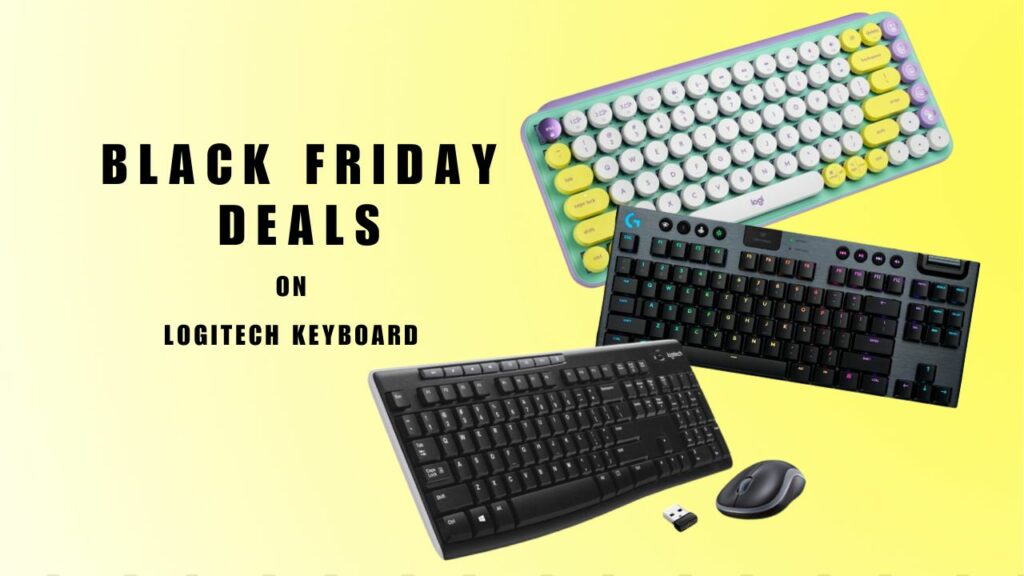 If you are looking for Logitech keyboards, you can see the keyboard deals for this Black Friday Sale, now under many buyers' radar.
1. Logitech MK270 Full-Size Wireless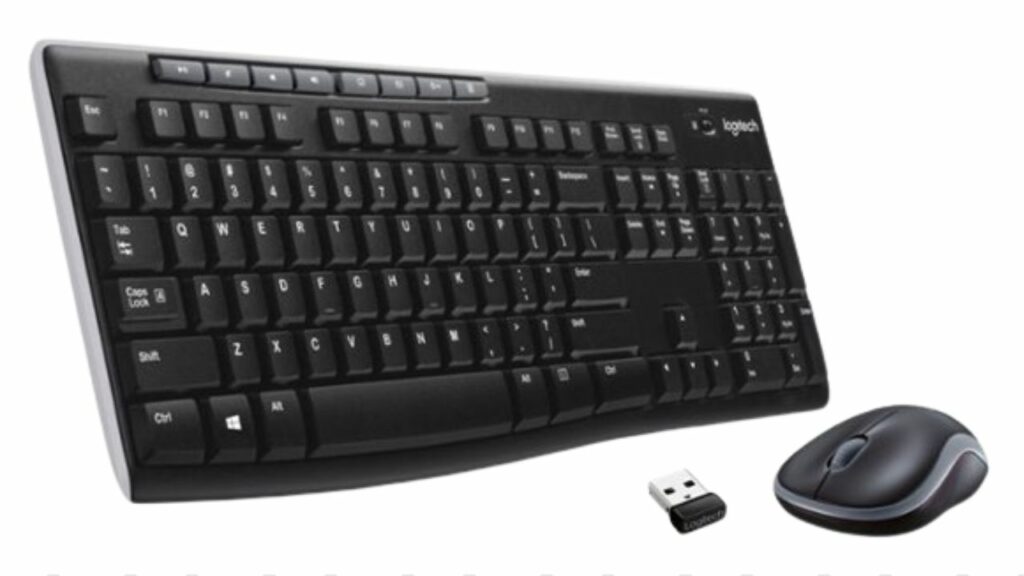 If you are looking for a budget-friendly package, this keyboard is the right choice as you get both keyboard and mouse together for a lower price.
Both keyboard and mouse support wireless connection and can work well at a distance of 33 feet. Over and above connectivity, you also get the support for durability and spill-resistant features and a longer withstanding battery life of up to 36 months for the keyboard and 12 months for the mouse.
2. Logitech POP Keys Wireless Mechanical Keyboard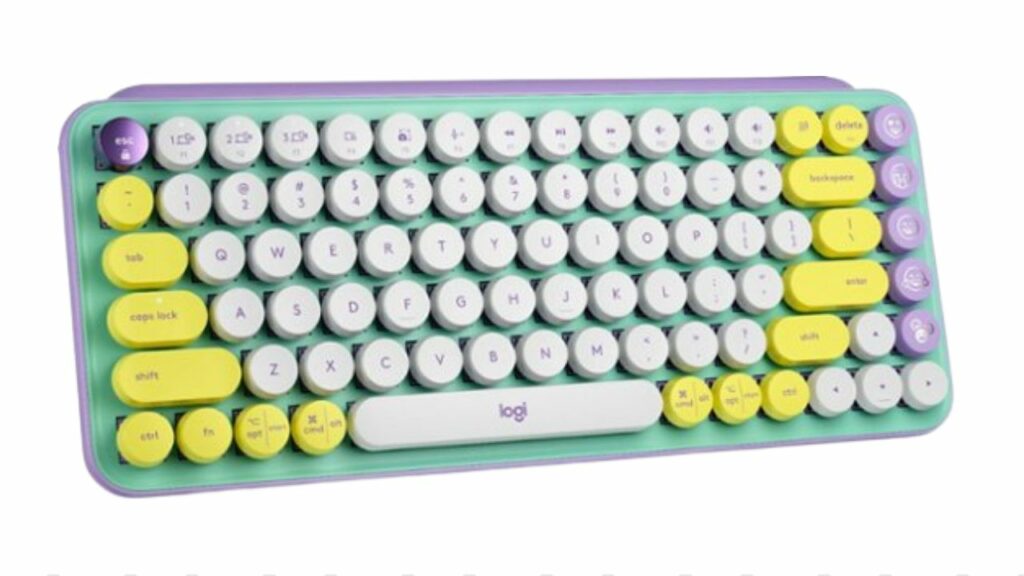 Many love typing on mechanical and tactile keyboards, and if you are also among them, you can have your eyes on this keyboard.
This keyboard comes with a fancier design with plenty of color options, and over and about this, you also get the customizable emoji keys, which you don't find in every keyboard in today's date.
The keyboard offers more like a bouncy typewriter feel, which makes it a great fit for people who love typing.
The keyboard also supports multi-device connectivity, where the keyboard can connect to up to 3 devices and can be switched with the help of switchable keys or Bluetooth or even by changing the Logi Bolt on the operating system.
3. Logitech G915 Lightspeed TKL Wireless Mechanical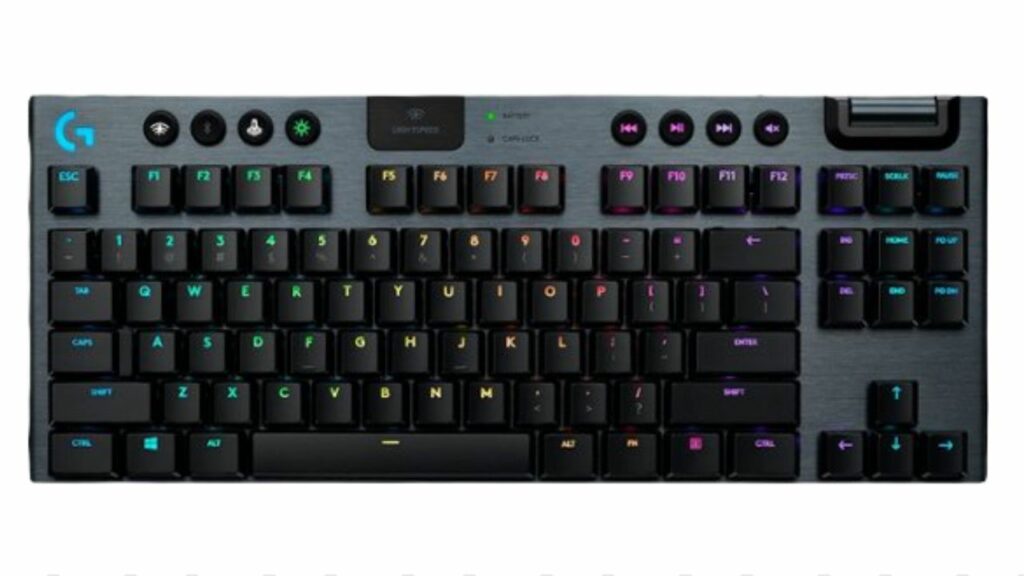 If you are looking for a premium keyboard, then this is the right choice for you to go with.
Not only is it premium priced, but this keyboard also comes with the latest technology onboard, including LIGHTSYNC Technology for creating the best RGB lighting, depending on the content.
You also get faster wireless technology, which offers pro-grade performance in device connectivity.
The keyboard also promises a better battery backup of 40 hours with just a single charge.
The keyboard also uses the Aircraft Grad Aluminum alloy, which makes this keyboard a bit more durable. And, of course, the keyboard is compatible with connecting via Bluetooth and a USB receiver.