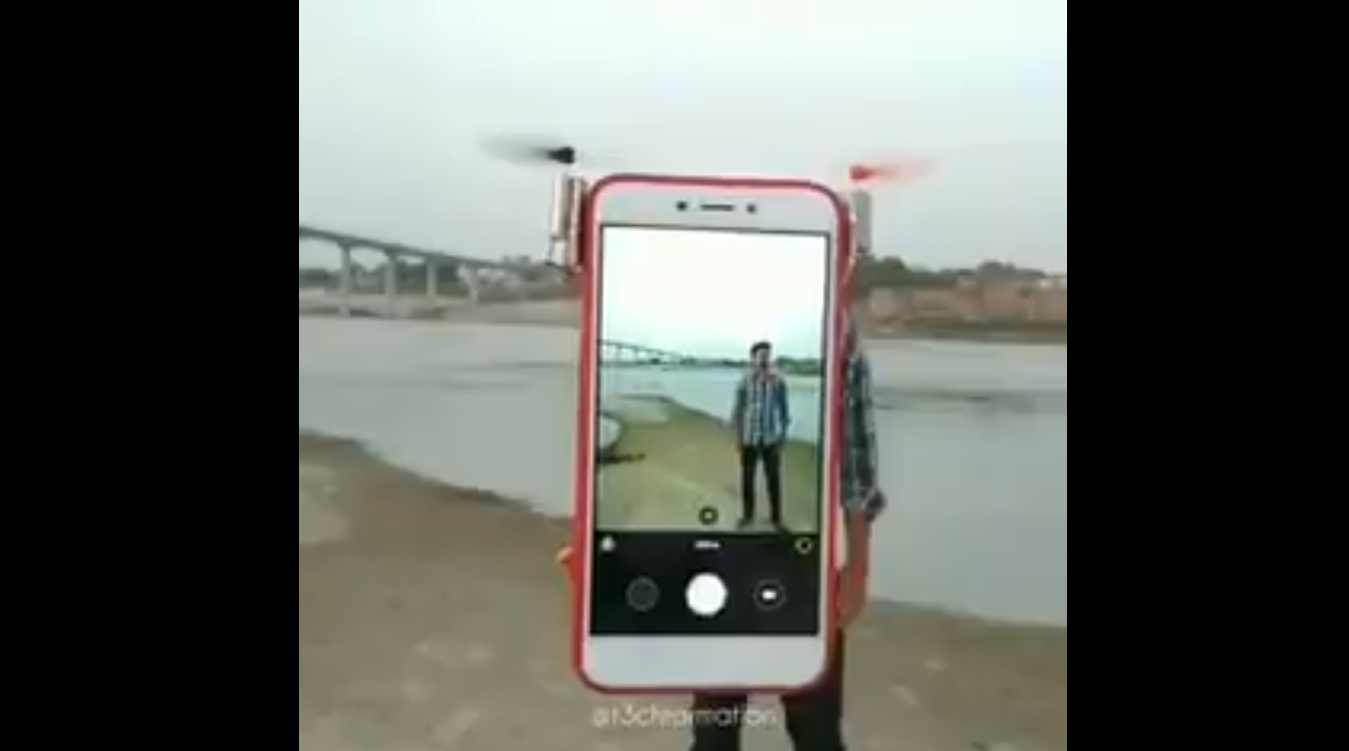 If you have ever taken pictures with a selfie stick, you know the pain of holding the stick up and keeping it stable until it clicks. And not to forget, the stick and your hand being the photo-bomber! Well, somebody has listened to your pain and found a solution using photographer's favorite toy, yes a Drone!
A mobile cover has been designed with an inbuilt little drone carrying two small fans. So, whenever you want to click yourself from the front cam or the rear, just set the timer and when the fans start rotating in full swing, leave the phone on its own (flying!) and get ready with your pose. And unlike with the selfie stick, you can pose with both your hands!
Here's a live example of how it works, cool or not?
Credits: @Sanemavcil