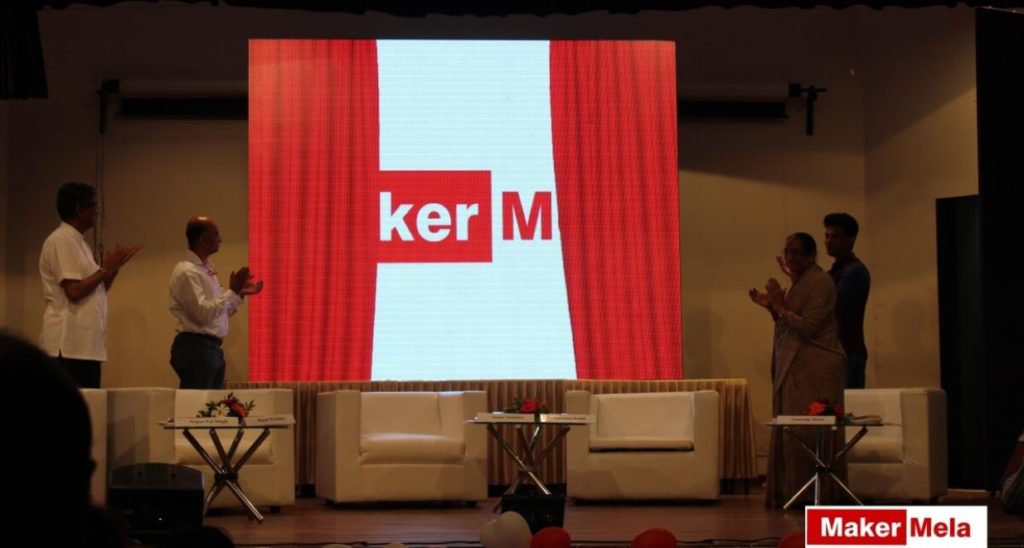 Maker Mela 2018, the third edition of Somaiya riidl's annual showcase of innovation, creativity and technology is all set to kickstart on January 11th. The three-day event will provide a platform for makers, entrepreneurs and innovators to showcase their ideas, share knowledge and demonstrate their capabilities to visitors from India and abroad.
This year's makers participating are from the age of ten years to seventy years; backgrounds are ranging from tech enthusiasts to crafters, educators, tinkerers, hobbyists, engineers, artists, science clubs, students, authors, homesteaders, garage tinkerers and even commercial exhibitors.
For those who are eager to know what they'll showcase during the event, we thought we could show a glimpse of some of the makers and their projects before hand.
VSSSUT Satellite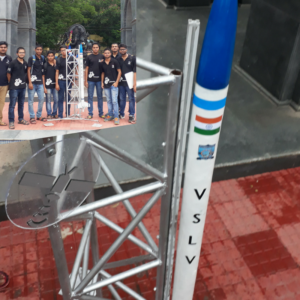 The VSSSUT Satellite by Bibhudatta Panda is focused on monitoring agricultural lands, observing water distribution & irrigation management, depth analysis, flood-water drainage system, rate of situation & amount of sedimentation, determining the area capacity of reservoir, structural stability & seismic analysis and real time 3D mesh mapping.
Ieacon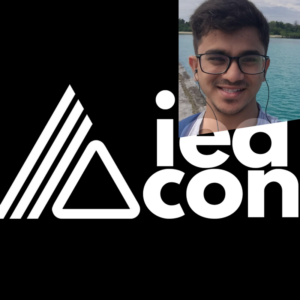 Ieacon developed by maker Divye Shah is a smart digitizing system that uses IoT devices called beacons and a software platform to support physical web user experiences for retail, events, ticketing, smart payments. A consumer walks in an ieacon-enabled store, he can be notified about the availability of the shoes he was looking online.
Sewer Pipe Cleaning Robo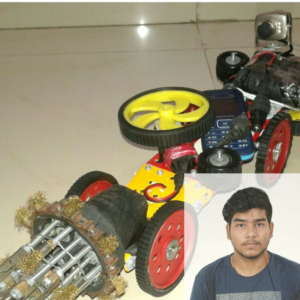 KiranKumar Shaw's sewer pipe cleaning robo can clean the pipelines of the sewers where the sucker machine and tin road can't clean properly.
Behold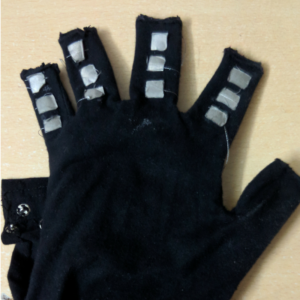 Hemkesh's Behold glove has 12 touch-points in the finger regions, which are made up of conductive fabric. When touched, these points can provide capacities touch to enable its users to operate their phones via simple hand gestures.
ARM-11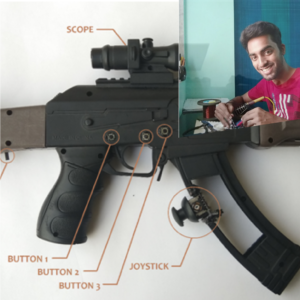 ARM-11 by Pranit Pawar is a motion controller that enables user to play FPS games in a more realistic manner. It converts natural human gestures into in-game character actions.
Snapper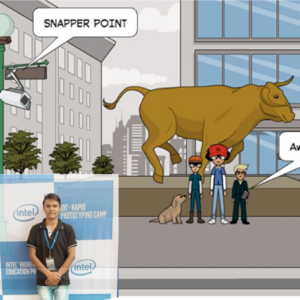 Imtiyaz Ansari's project Snapper is an open selfie camera system where a live camera stream will be played and users can click and download the images. Meanwhile it has just three stop process, Conduct, Click, get image.
Gesture Controlled Car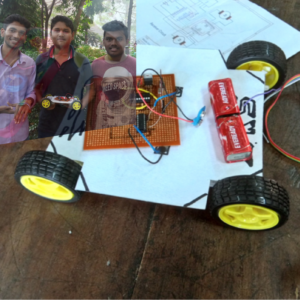 The gesture controlled car by Sahil Patole can be controlled just by moving our hand to different directions. The car follows our gestures and moves in the direction shown.
Netra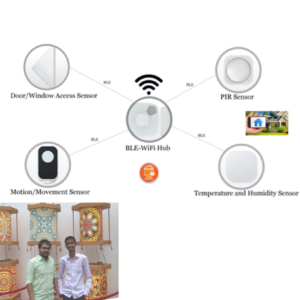 Netra designed by Amol Disale is a smart Wi-Fi home security solution. The product addresses one of the issues faced in home-security. The device has smart sensors connected with a hub via BLE and serves as a Wi-Fi based security system.
Speed Controller for Fan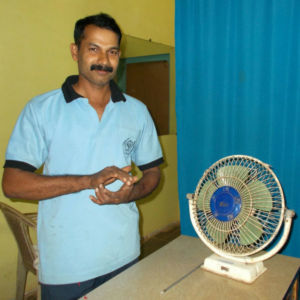 Keshav Bhogale's device controls the speed of the fan when you clap. The device has electronic component installations within the fan connection and you can directly control the speed of the fun without having to move from your place.
Autonomous Underwater Vehicle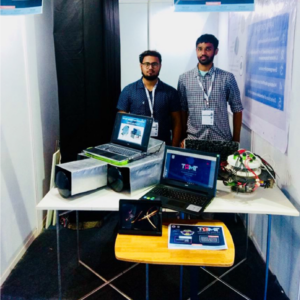 Parth Thakkar can be used for hydrographic surveys, pipeline inspection, benthic mapping and used as mine counter measures by Navy.
Also Read: Somaiya riidl's Maker Mela 2018 To Showcase 100 Teams From Across The Country
Added to the rich menu of exhibitions from makers, talks from eminent personalities, demonstrations and performances are among the most sought-after favourites at the Maker Mela each year.
The event supported by Department of Science and Technology and Start-Up India, has received patronage from UNESCO, Startupindia, Skill India and NYCS.
The event will take place at the Somaiya Vidyavihar campus at Vidyavihar, Mumbai. Interested participants can register here.