Mark Zuckerberg, the CEO of Meta, has unveiled his latest creation, Threads, an app designed to rival Twitter's dominance in the social media landscape.
With a not-so-subtle jab at his business rival, Elon Musk, Zuckerberg took to Threads to make his first public post in years.
The app's launch has already garnered significant attention, with millions of users signing up within hours.
Zuckerberg aims to create a positive and creative space for real-time updates and public conversations, envisioning a platform with over a billion users, a feat Twitter has yet to achieve.
This article explores the features of Threads, Zuckerberg's rivalry with Musk, and the potential impact of this new app on the social media industry.
After a long hiatus from Twitter, Zuckerberg made his presence felt on Threads with a popular Spider-Man meme.
— Mark Zuckerberg (@finkd) July 6, 2023
The image, featuring two identical Spider-Men pointing at each other, was a clever allusion to Threads' launch as a direct competitor to Twitter.
It was a subtle jab at Musk, highlighting the growing rivalry between the two tech giants. The meme, though devoid of words, spoke volumes about Zuckerberg's determination to challenge Musk's social media empire.
A New Frontier for Social Media Threads aims to bring together the best elements of Instagram while offering a fresh experience for text-based content and discussions.
The platform closely resembles Twitter, allowing users to post status updates that can be liked, commented on, reposted, and shared.
Meta's press release emphasizes that Threads creates a separate space for real-time updates and public conversations, catering to both creators and casual users.
Zuckerberg envisions Threads as a positive and creative environment where ideas can flourish, offering a departure from the negativity often associated with online discourse.
Within hours of its launch, Threads attracted more than 10 million users, a promising start for Zuckerberg's brainchild. While the number is significant, Zuckerberg's ultimate goal is to surpass a billion users, challenging Twitter's dominance.
Zuckerberg's Twitter Resurgence
He expressed his belief that a public conversations app with such a vast user base is needed in the world, noting that Twitter hasn't quite fulfilled this potential.
Despite Twitter's current monthly active user base of 368 million, projected to decline by 5% by 2024, Zuckerberg remains confident that Threads can fill the void. Zuckerberg's rivalry with Elon Musk extends beyond Threads and Twitter.
The two billionaire CEOs famously agreed to a cage match, symbolizing their competition in the social media arena. While their rivalry may appear lighthearted, the underlying ambition and determination are clear.
Both men have made substantial contributions to the technology industry, with Zuckerberg revolutionizing social networking through Facebook and Musk pioneering electric vehicles and space exploration through Tesla and SpaceX.
Their clash in the social media realm adds an exciting dimension to the tech landscape.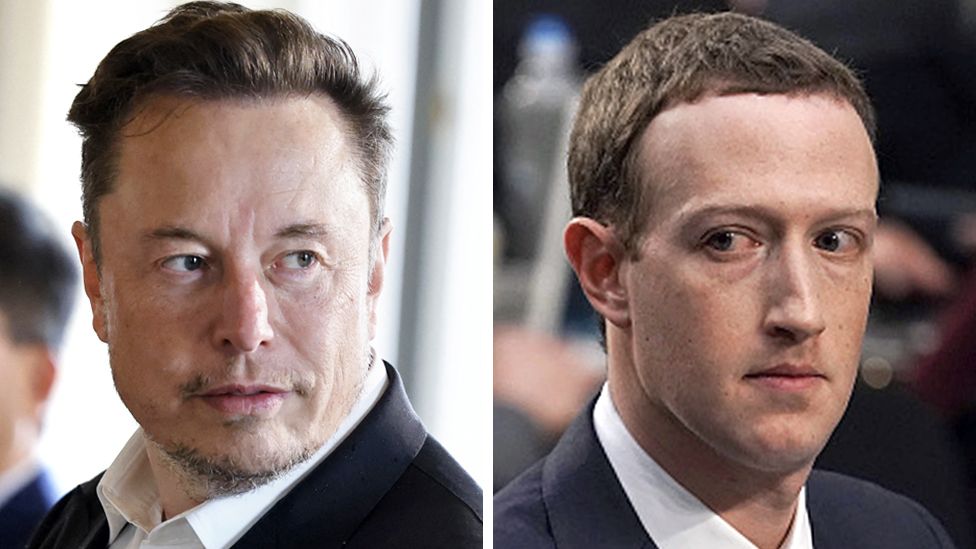 As Threads gains momentum, industry experts are speculating about its potential impact on Twitter's dominance. Twitter, with its microblogging format and concise character limit, has long been the go-to platform for real-time news, discussions, and celebrity interactions.
However, the rise of Threads introduces a new contender that combines the best elements of Twitter and Instagram, appealing to users seeking a more creative and positive online space.
If Zuckerberg's vision comes to fruition, Threads could disrupt Twitter's hold on the market and revolutionize how people engage in public conversations online.
Mark Zuckerberg's Threads has made a powerful entry into the social media arena, signaling a direct challenge to Twitter's dominance.
With millions of users flocking to the platform within hours of its launch, Threads has quickly established itself as a contender.
Zuckerberg's vision of creating a positive and creative space for real-time updates and public conversations has struck a chord with users eager for a fresh online experience.
As Zuckerberg and Musk continue their friendly rivalry, the battle for social media supremacy promises to shape the future of online communication.