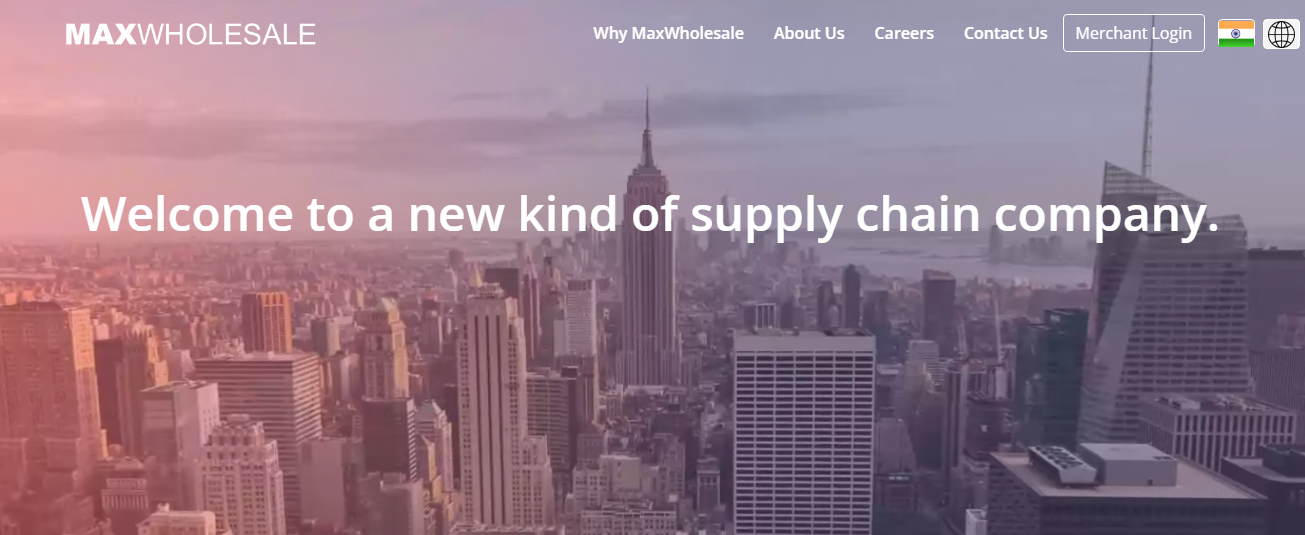 22 June 2017, India:
New Delhi-based B2B grocery supply chain, MaxWholesale has raised $1 Million in Pre-Series A round of funding led by Indian Angel Network (IAN) and Maple Capital Advisors.
IAN investors include Ambarish Raghuvanshi, Raman Roy, Sunil Munjal, amongst others. Bikky Khosla of Tradeindia, Pankaj Karna, and Abhinav Grover of Maple Capital Advisors, among others also participated in the round.
Raman Roy, co-founder and Board member of IAN and lead Investor in MaxWholesale said, "There is a tremendous opportunity for a company like MaxWholesale. Currently, there are more than 7 Mn stores in India and the packaged consumer goods market of India is more than $40 Bn. MaxWholesale is leveraging the power of technology with state-of-art logistics management to leverage this opportunity. They have shown phenomenal growth in a short span of one year."
MaxWholesale was co-founded in May 2016 by Samarth Agrawal and Rohit Narang. The startup supplies products directly from companies to mom-and-pop stores across the country.
"The platform is very beautifully designed to strengthen and entrench the existing retail network of retailers rather than disrupting it. It will offer the end consumer with a wider selection of products at more competitive price points making it a win-win situation for brands as well as retailers," IAN's Raghuvanshi, now a board member at MaxWholesale, said.
Also read- Losses, Cases, Sexual Harassment: Can They Make Uber Story Great Again?