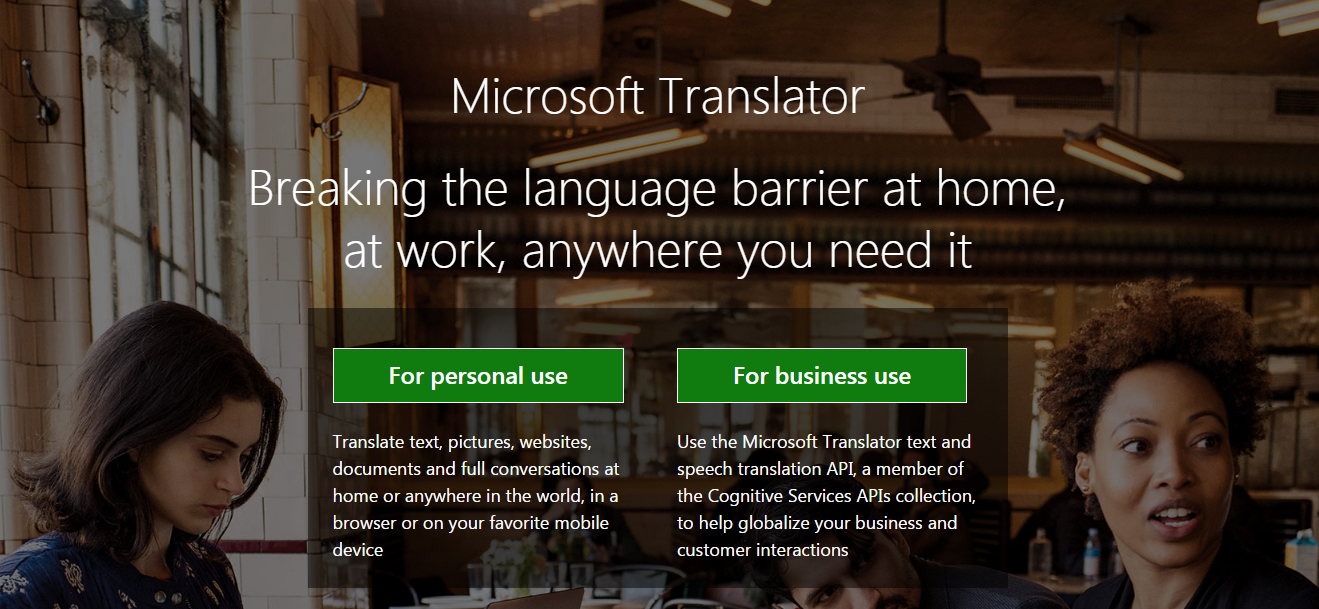 14 December 2016, USA :
Microsoft is competing with Google Translator by launching it's own translator. It has this unique feature which translates conversations in real time with up to 100 speakers using their own smartphone, tablet, or PC.
So far Microsoft Translator has nine languages are- Arabic, Mandarin Chinese, Spanish, English, French, German, Russian, Portuguese and Italian. With written text, the translation expands to reach 50 languages, the company said.
"At the end of the day, our goal is breaking the language barrier," said Olivier Fontana, the director of product strategy for Microsoft Translator.
The technology is applicable in one-to-one conversations such as a traveler getting information from a concierge, one-to-many interactions such as a tour guide speaking to a throng of tourists, and many-to-many communications such as multiple immigrants sharing experiences in a support group.
The feature builds on the same Microsoft Translator speech translation technology that powers Skype Translator, a service that allows people to communicate in real time over the Internet while speaking different languages.
Skype Translator works well for people separated by geographic as well as language barriers, "but it doesn't meet face-to-face needs," said Arul Menezes, general manager of the Microsoft AI and Research machine translation team.
Microsoft Translator's group translation mode is a new demonstration of the power of artificial intelligence, a technology that swept the computing industry in 2016 as years of academic research finally blossomed into real-world products and services.
To get started, a user signs on to the service via the app or website, picks their language and initiates a new conversation. The process generates a code and a QR code that other participants enter or scan on their devices, which they set to their language of choice. (Image/ Source- Microsoft blog)
Comments
comments