Microsoft Corp. released its earnings report for the fiscal second quarter on Tuesday, showing some resilience in the face of a challenging economy. The company's cloud business, which is a major contributor to its overall revenue, met Wall Street's targets for the end of 2022. However, there are concerns that Microsoft may miss expectations in the current quarter.
The stability in the cloud segment helped alleviate fears that big tech companies could be hit hard by a decrease in spending as customers look to cut costs. Cloud revenue in the fiscal second quarter reported on Tuesday made up for some weakness in the PC unit.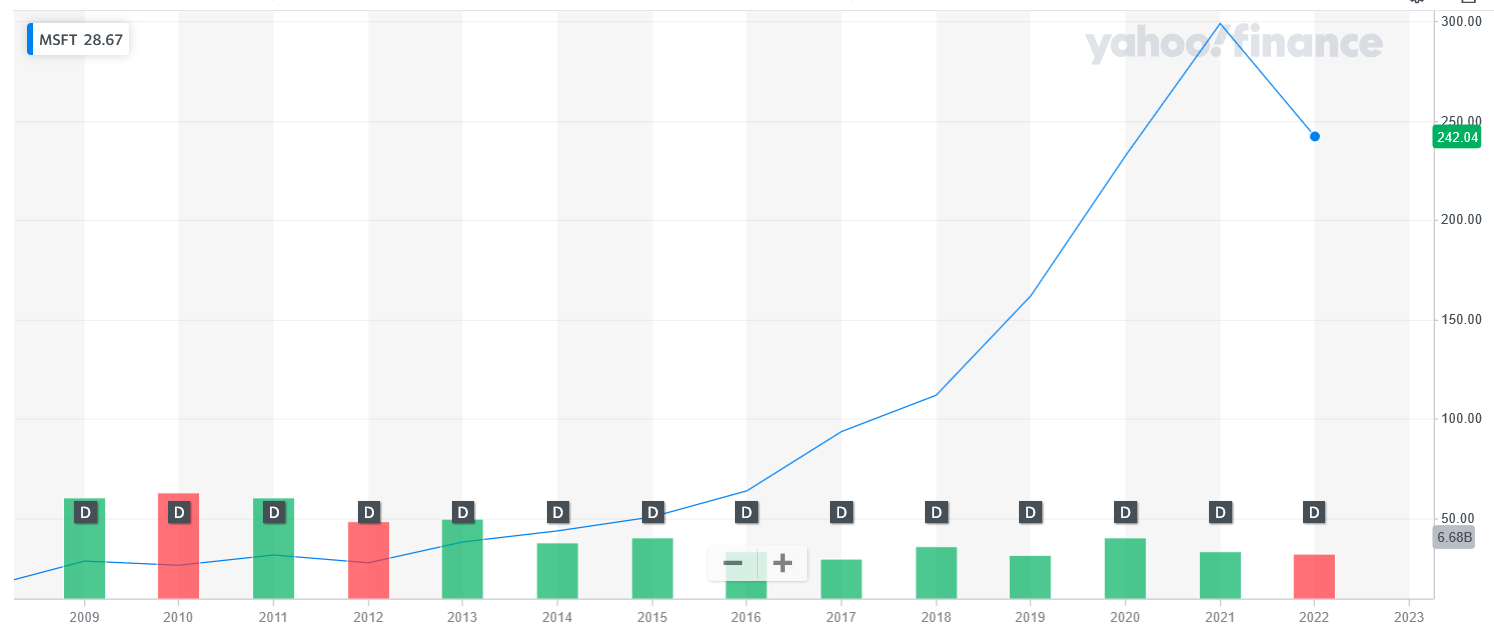 Bob O'Donnell, chief analyst at TECHnalysis Research, stated that the small miss on Microsoft's cloud earnings forecast is likely just a reflection of the new economic reality that businesses are facing and not a harbinger of something worse. Microsoft's shares initially rose 4% after the results were released, but then reversed course and slipped 1% to $239.58 in after-hours trade.
In response to the economic downturn, Microsoft, like other big tech companies, has had to resort to layoffs. The company announced last week that it would be cutting over 10,000 jobs. Despite this, Microsoft posted fiscal second-quarter earnings that exceeded Wall Street's estimates.
The company forecast that revenue in its intelligent cloud business would be $21.7 billion to $22 billion in the third quarter, which is just below the analyst average forecast of $22.14 billion, according to Refinitiv. In the second quarter, revenue from the intelligent cloud segment beat expectations slightly at $21.5 billion.
Microsoft future growth plans
The cloud business has been thrust back into the spotlight following the viral success of the chatbot ChatGPT, which answers general questions in plain language using artificial intelligence. The bot was created by startup OpenAI, in which Microsoft is investing heavily. OpenAI's technology will be used to improve existing offerings and create new products, according to Brett Iversen, Microsoft's head of investor relations.
During the earnings call, CEO Satya Nadella said that it was too early to separate out the contribution of AI from the Azure cloud workloads.  Microsoft's Azure has been steadily gaining market share from Amazon Web Services, the leader in the cloud computing market.
Microsoft's revenue rose 2% to $52.7 billion in the three months ending December 31, compared to the average analyst estimate of $52.94 billion, according to Refinitiv IBES. Net income fell 12% to $16.4 billion, but adjusted income of $2.32 per share exceeded Wall Street's consensus estimate of $2.29, according to Refinitiv calculations.