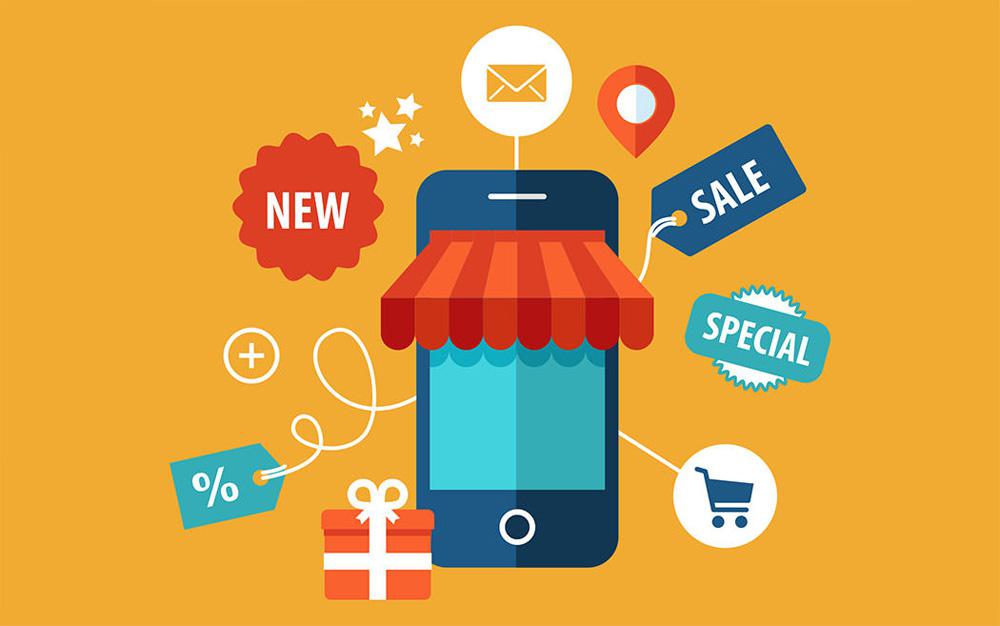 It was late November 2010 and it had been three years already since Foodiebay.com (Zomato) started in 2008. The founders Goyal and Chaddah were at a cafe for lunch at the Ambience Mall in Gurgaon. They realized that even after being at the same place for quite a time, a significant number of people visiting the mall did not know about the eating joints present in the mall. Interestingly, Foodiebay.com was doing exactly the same- providing information about hundreds of restaurant menus, reviews and recommendations. But it was a website which was not accessible to people on the move or away from their desktops/laptops. Wouldn't it be great if restaurant names and their menus were available on Smartphone – just clicks away on the app?
And that is how the idea for developing the Zomato app was born. Well, the idea was put forth for discussion and over the next month and a half the Zomato application was developed and launched for Android users. Today, the app contributes for a pronounced fraction of the traffic and interactions happening on Zomato. Well! That was the story of just one Indian start-up which strikingly got benefited from mobile-based app. There are several more stories like this. In fact, Indian startups are shifting to mobile apps really fast. For instance, India's biggest eCommerce players like Flipkart, Myntra recently scrapped their mobile sites and moved to mobile apps.
Ashish Goel, co-founder of Urban Ladder, an online furniture and home furnishings venture in an interview with Economic Times says "We expect that by December, 70-75% of all our transactions will be on our mobile app". The mobile emphasis story continues and more and more Indian start-ups are focusing aggressively on mobile apps. There lies an explanation to this trend.
It is foretasted that mobile app downloads are expected to grow globally triple and six folds in India by 2015, according to a KPMG report on media and entertainment industry. Moreover, as per the data of the survey conducted by LinkedIn, taking the potential profitability and opportunity for growth in consideration, India falls in the top 5 mobile app markets in the world. To put it into simpler terms, e-commerce industry will soon be transformed into m-commerce industry.
Again, the research data from ASSOCHAM for variation in age groups using mobile applications is gripping. As per the survey, the age group of 18 to 24 accounts for an appreciable portion i.e. 52% for mobile application usage. People below the age of 25 to 27 contribute 30% of mobile application usage. This huge population of Smartphone users cannot be missed when it comes to expanding your user base. Again, a research reveals that 90% of the searches carried out on mobiles lead to action compared to searches made on desktop which stands at very low percentage. This can be rationalized with the argument that a person who installs the app indirectly provides an endorsement that he wants to shop with you. The above situations demonstrate why a company launches an app with the expectation that they will move to create more loyal customers than those who land on the portal through online searches.
This shift from website/ online searches to app is to tap the large Smartphone user base.
"We get 70% of our business from mobile; this platform helps us deliver our value proposition to the customer better, with more personalised offerings" explains Prasad Kompalli, head, ecommerce platform, Myntra. It is dire need of time for start-ups to attract customers who have dropped their laptops and desktops to go shopping and use their Smartphones for deal-hunting. To serve this rapidly expanding mobile clientele, an app is the best approach. It helps you in building the promise of providing much faster responses between both buyers and sellers and transactions in a few minutes. And that is why "For every new strategic initiative and every new marketing campaign, we think mobile first," says Ankit Khanna, vice-president, product management, at Snapdeal in interview with ET.
The mobile business share for most of the start-ups has gone from single digit to approximately more than half (50%) of the total share and this trend is expected to increase much more in upcoming days.
Welcome to the Mobile Era !