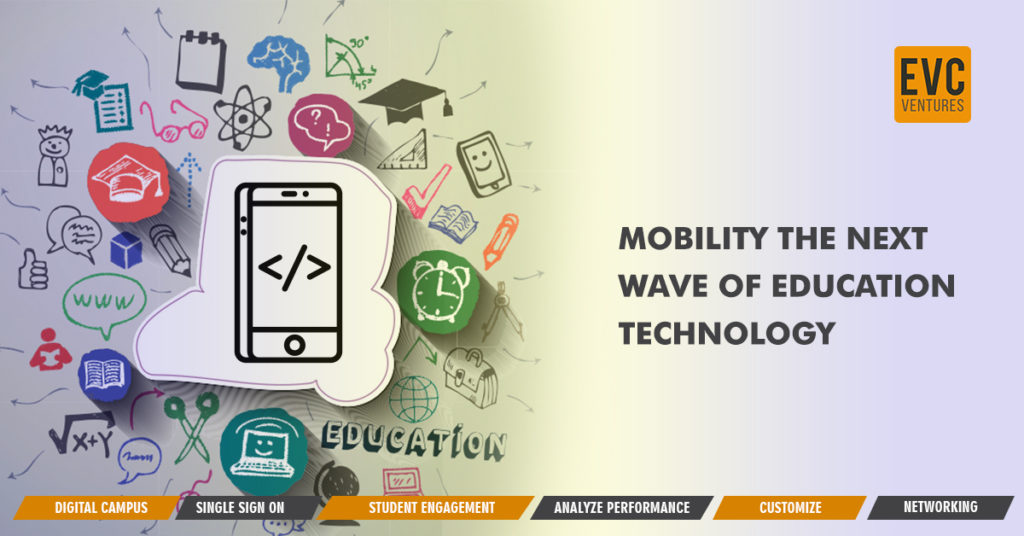 For past 50 years, education has expanded to an extent where it went from being a basic need to a compulsory part of life. The world changed its outlook on education with the growth of technology as it became the new way of learning and had the foremost influences on academics, promoting and building new competencies which students require at different stages of their journey.
Given the digital revolution and rising standards of technology, education became more about having access anywhere and anytime without any hindrance which made learning more socialized and student-centric. This is exactly what students needed to boost their performance helping them to develop their thought process in a more productive manner.
The best thing about digital revolution was the ground-breaking technology of mobile applications which supports the day to day activities performed by the staff members, teachers, and students.
Having worked with many universities, institutions, and EdTech companies as an investor, mentor and educator I believe that we are currently going through a radical shift in the world of education and are headed towards a transition from teaching to learning with an exponential growth of information.
Also Read: Artificial Intelligence, Microservices & Blockchain Technology Transforming Higher Education
With smartphones and tablets taking over the world at large, institutions now can offer students an online classroom experience thereby increasing productivity and learning through the device they enjoy the most.
EVC Ventures, as a venture capital fund leading in technologies in the HigherEd space, is trying to redefine the education processes with much-needed technology when deployed in the institution's infrastructure.
Few of the many EdTech companies EVC Ventures has invested in, whose technology can be deployed by universities to increase productivity while ensuring security and fulfill other technical needs from an infrastructural standpoint are:
BlackBeltHelp Mobile App – This is a unique application made for the students to stay connected to with the campus environment and provides the students, faculty, staff, and alumni instant access to events, course listings, library, news, emergency alerts, directory, and calendar.
It is a one-stop-shop where students can get round the clock support for any queries they may have concerning financial aid, admissions, enrollment, registrar etc.
BlackBeltHelp Classroom Emergency App – This application is created to empower the faculty with a one tap resolution for classroom emergency issues. It helps the teachers and faculty assign emergency tickets to on-site technicians and monitor them real-time, analyzing their performance and resolving issues in no time.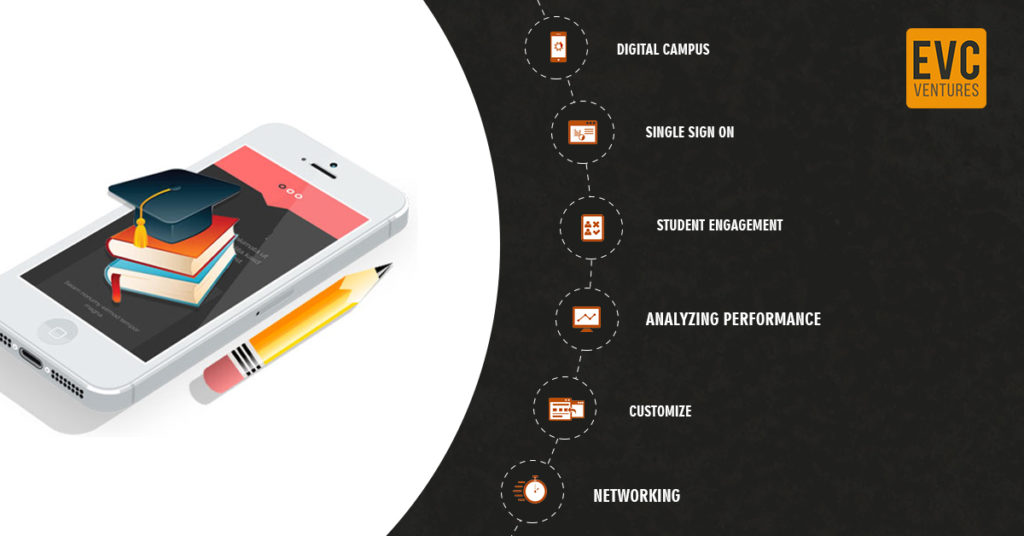 Unifyed Student Engagement Apps – Students, faculty, and staff can now engage efficiently through Unifyed's wide range of applets offering a complete mobile experience for the campus community. These applets range from many purposes keeping in mind the user profile. Students can choose from a number of applications like:
Unifyed Connect Applet helps to get the word out with a virtual campus bulletin board.
Unifyed Help Chat Applet, a web-based help desk solution offering easy and quick resolutions.
Student Attendance Applet helps streamline and automate student and faculty attendance.
Give To Alumni Applet enables institutions to streamline engagement activities and leverage alumni relationships.
I-MADE Unifyed Digital Campus – Institutions can now enhance their learning process and student engagement by digitizing and facilitating information access to students on the go with:
Timetable Mobile Application guides students through classes and the schedule for the day.
Student Wallet, helps students make transactions on the go.
E Notice Board helps students get live updates and keep them updated on what is happening around the campus.
Anti-Ragging Helpline App to report any safety issues or hazards such as ragging to the campus security without any delay.
Quicklaunch Mobile – An Identity and Access management platform which offers higher education institutions with an access to more than 200+ pre-integrated public applets anywhere and at any given point in time. These applets ensure a seamless user experience and an uber security through its single sign-on technology.
The Bottom Line Is
Smartphones are mainly dependent on mobile applications leaving a big impact on youth today. This is the era where everything has gone mobile and has replaced the traditional technology of desktops and computers giving us access to platforms through mobile applications.
Mobile technology has grown to become a lifestyle and is transforming the education system forming a much-personalized experience for time to come. Are you in?
(Disclaimer: This is a guest post submitted on Techstory by the mentioned authors. All the contents and images in the article have been provided to Techstory by the authors of the article. Techstory is not responsible or liable for any content in this article.)
About The Author:
Anjli Jain
 is the Managing Partner at 
EVC Ventures
, a $50 million fund focused exclusively on early stage investments in Ad Tech, E-Commerce, Gaming, Education, Mobile Apps, Enterprise Software, Wearables and Internet of Things (IoT). EVC Ventures also operates EVC Accelerators in the United States and India where it provides capital and mentorship to help entrepreneurs turn ideas into unicorns.