MySportsAdda is an interactive online portal for sports and fitness lovers that helps them make bookings and enrollments for sports and fitness facilities.
---
You have received the cleats you ordered a couple of days ago, and you are raring to don them and set the field ablaze; however, as you call different facilities, the truth that the turfs are either booked or just too far away to be reached in time crumples a promising evening. All of a sudden, your mind sinks deep in the thought that if a booking portal – similar to the one that allowed you to order cleats – existed, the evening could have turned out the way you wanted. If you are still carrying the notion that a site that can provide dynamic booking, comprehensive information, and easy payment options is yet to be realized, just log onto www.mysportsadda.com and you will realize that the booking portal has a number of things to offer that a sports enthusiast inside you is looking for.

MySportsAdda displays information of facilities across Mumbai in a compact and an informative manner. By scrolling or swiping, you can have a close look at the football, tennis, cricket and other sports facilities. Planning a game and booking slots are no longer a hassle involving hasty calls and last-minute plan changes. The user friendly portal allows users to view availability and book slots, whether the user is riding taxi or slouched on his couch. Further, customers can choose from a number of online payment options, thus they do not have to worry about being left high and dry once they have picked up a spot to play; in fact, many loyal customers have been provided with Pay-at-venue option so that a turf, court, or a ground can be booked even without online modes.
[box type="shadow" align="aligncenter" class="" width="600″]Releated Reads:
[/box]
Tech Adda
On one hand the online payment option allows customers to be assured of their bookings hours, days, or even weeks in advance, on the other hand vendors do not have to worry about the payment of the booked slots. Apart from enabling users to book dynamically, the technology helps vendors to curtail their losses resulting from frequent cancellations. MySportsAdda has managed to reduce the losses of a couple of vendors by almost 40%. The benefits of technology offered by MySportsAdda are not limited to the reduction of losses; facility owners can draw strong inferences about the direction in which their business is heading with the help of analytics. The future additions to the technology include a reliable vendor management system, which will help vendors to track bookings, cancellations, revenues, and trends in the market without the heavy pen and paper methods.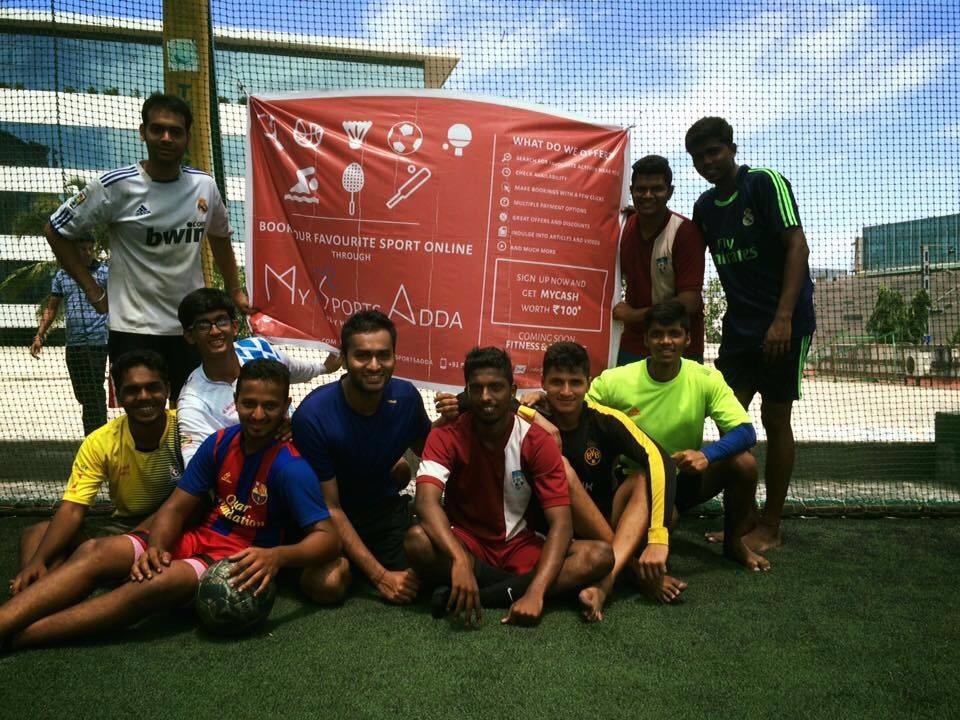 One of the most prominent aspects of technology is the easy access to the target audience. The new UI of MySportsAdda will allow facility owners and managers to promote offers, enabling the established and upcoming players in the sports industry to market their products effectively.
Sports Adda
In the past few years as the passion for sports has soared, the number of tournaments and events has increased and their nature has evolved. Participation is not restricted to any particular age group or section of society. Admirers of Kohli and Messi, youngsters with formal training, women, and corporates have started to actively participate in tournaments. Realizing the importance of such tourneys, the MySportsAdda team added 'Tournaments' section to the offerings. Now, the organizers can smoothly take care of the two of the most important parts of any event, marketing and operations.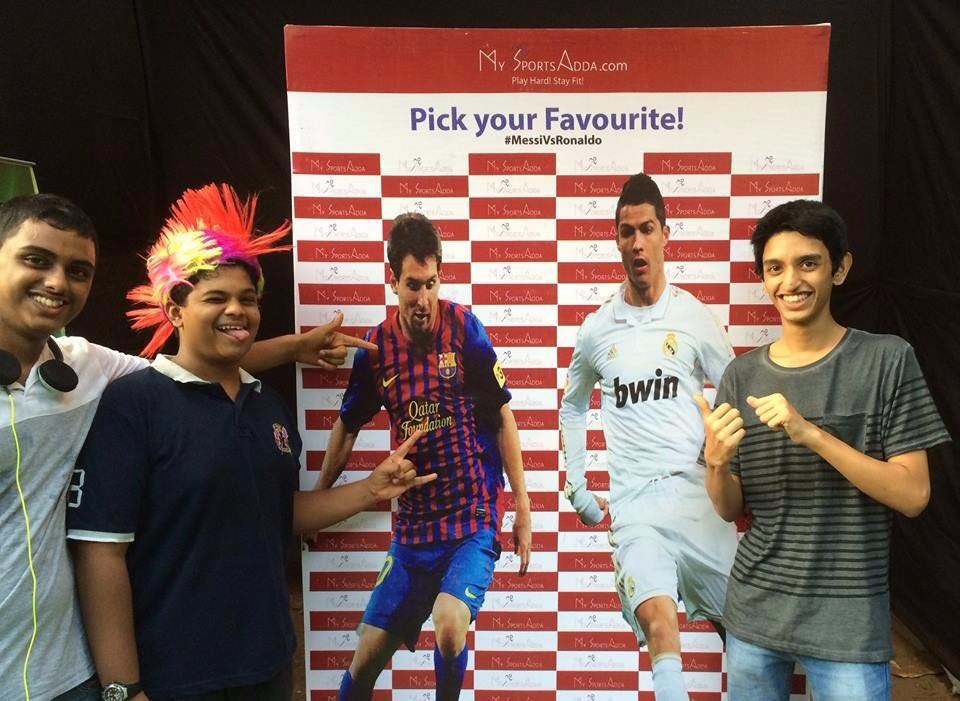 MySportsAdda started its operations in 2015  by its founders Aniket, Ankit, Nakul and Nikhil, during their MBA at NMIMS Mumbai and it is set to play its role in revving up the growth of sports culture by upgrading its existing technology, which has already started to make a difference for users and vendors; establishing a social platform that will connect sports lovers; and the upcoming App, which will ensure that your favorite sports facility is just a few taps away.
Comments
comments