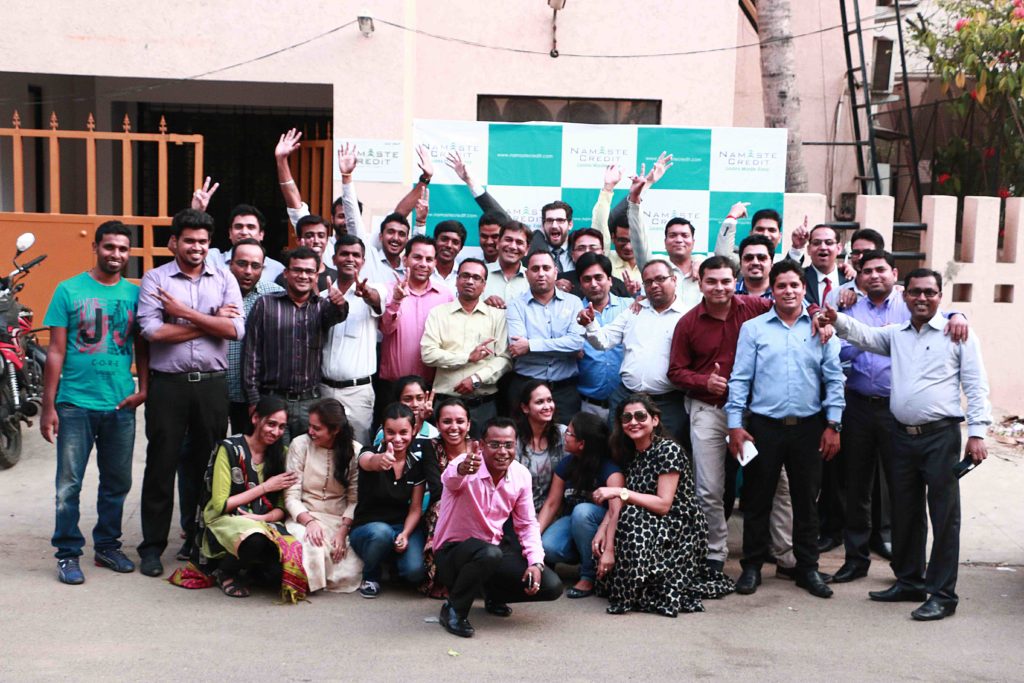 Bengaluru, April 3, 2018: Namaste Credit, a digital marketplace and technology platform for SME loans has raised $3.8 million in a Series A investment round from Nexus Venture Partners.
The company will use the funds to grow its geographic footprint, continue to enhance its technology and data analytics platform and further scale its businesses. The company plans to significantly increase its channel partner program across India and further expand its technology licensing partnerships with leading lenders globally.
Namaste Credit was co-founded in 2014 by Lucas Bianchi and Gaurav Anand (ex Moody's) and Krishnan Parameswaran (ex MentorWare, GE), a team that comes with rich experience on Wall Street and in small businesses across multiple countries.
Namaste Credit's technology platform provides the best outcomes for SME borrowers and significantly improves the efficiency of channel partners and lenders alike.
Over the last 12 months, disbursement volumes on Namaste Credit's platform have increased over 10x with participation of over 30 institutional lenders. Using machine learning and patent pending algorithms, the company has increased its loan conversion rates to over 70%, amongst the best in the industry.
Namaste Credit's 1,000+ channel partners are 3x to 5x more productive than their peers and are rapidly increasing usage across all geographies. Namaste Credit is also starting to license core technology to several leading NBFCs and Banks.
Lucas Bianchi, CEO of Namaste Credit, says, "Our technology provides lenders better quality underwriting and reduced turnaround times at significantly lower costs than existing manual underwriting processes.
Our clients are witnessing much higher productivity as a result of being able to accurately process physical documents digitally and run automated credit algorithms.  This makes our solution truly unique and is driving rapid adoption."
Anup Gupta, Managing Director, Nexus Venture Partners, adds, "SME credit is seriously constrained due to lack of reach and relevant data to assess credit worthiness of borrowers.
Namaste Credit's technology, combined with its channel partners and lender network, is already making a significant impact on facilitating credit to SMEs in a win-win manner for all. We are excited to partner with Lucas, Gaurav and Krishnan in their vision of transforming the SME credit market in India."
According to co-founder Gaurav Anand, "Our technology platform enables lenders to identify potential underwriting issues much faster and also prevent intentional fraud.  We provide predictive analytics on banking and financial data of SMEs very efficiently, which helps lenders more accurately assess and price risk."
SME credit, a $500+ billion market in India, remains largely traditional and offline.  Recently there has been a strong focus by the government on this sector and by private lenders to expand their SME loan books significantly.  However, concerns over underwriting and asset quality of SME loans remain.
Sunstone Capital, run by ex McKinsey and Bank of America professionals, acted as the exclusive financial adviser for this transaction.
Also Read: The Fintech Periodic Table: Key Enablers and Drivers Influencing Indian FinTech Startups