There are times, where we might find ourselves being lost in our own hometown. It's not because you don't know the location, but because you don't know the locality.
With the world being so advanced, we can find anything with just a pinch and zoom of our Safari, Google Maps or Microsoft Maps on a global level. But, what about the highlights of our very own locality? If we don't share about them, then who else will?
Ever been bored of trying to determine the location of a shop or an event in a locality using pre-determined keywords? Well, here is the solution for all your queries and worries.
All you gotta do is take your smartphone and post a question in the Nearfox, and there will be multiple people within your locality to assist you.
Not a Eureka moment?
The founders of Nearfox had been mulling over the issue of a lack of information on the micro-locality level. When they themselves faced similar crisis, they realized the lack of information and apparent inability of present portals to meet the requirements of people. Thus, was born the Nearfox. They might maintain a low profile by considering the inspiration as not an eureka moment, but who knows, more people might have witnessed the actual Eureka moment, had this app been developed the Archimedes era.
The birth of the Nearfox
Nearfox was started in January 2015 with a simple aim of filling the colossal information gap in the hyperlocal domain. What sets Nearfox apart from any other platform is that it offers significant local information on one platform, which is a really unique idea. Presently they have web presence sharing news and events and are targeting on interacting with people within the locality, asking for suggestions, help, ideas so on and so forth. Over the past couple of months they have evolved in leaps and bounds. The Nearfox App is in its final stages of development and with that it is expected to be easily accessible to a hyperlocal audience.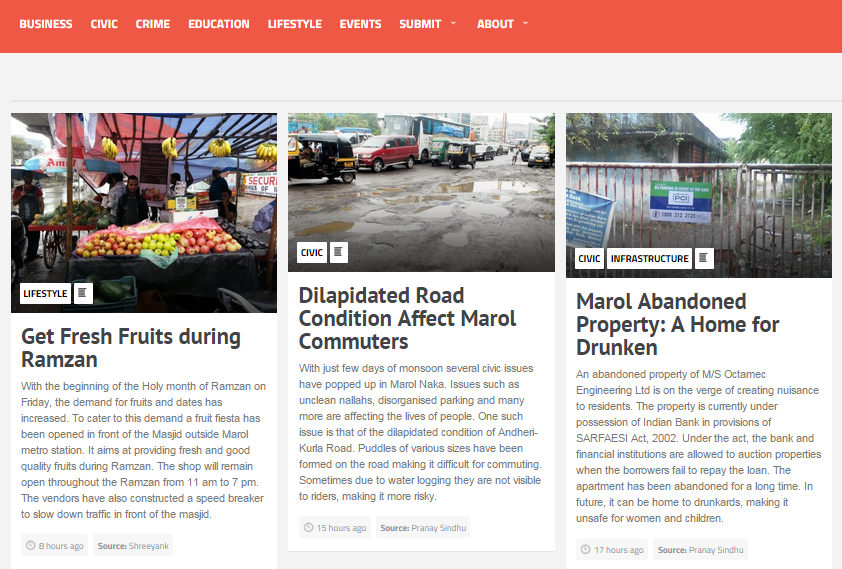 The Relevance Factor
User Engagement both with the app and within the app is the primary focus of Nearfox. Getting neighbours to interact with each other and in this era of a technology driven people, what better way to do it? What gives Nearfox edge over other information or engagement centric forums is the 'relevance factor', as a user if you select a particular location then the content provided to you will be pertinent to just that. After all connecting globally, starts with the knowledge gained locally.
What does the fox say?
The co-founders of Nearfox are Kiran Patil and Pritesh Mittal, both IIT Bombay alumni. Kiran graduated in 2004 from IIT Bombay whereas Pritesh completed his graduation in 2014. Before this Kiran was heading sales in Chaupati Bazar before it got acquired by Future Bazaar in 2010. As of today Kiran has two other profitable ventures organicfacts.net and villcart.com. After graduation from IIT Bombay, Pritesh started working in JP Morgan Chase but soon left to follow his passion of starting up and started Nearfox with Kiran. Though they graduated a decade after each other, Nearfox was able to bring them nearer to each other.
The good thing about Nearfox is that, they value innovation and data, which is bound to keep them moving in the right direction. They are presently 17 full time people working on this. Once again, engagement is the key! They are aiming to provide locality specific information via user generated content that would help them to achieve their goal of facilitating an interaction amongst neighbours.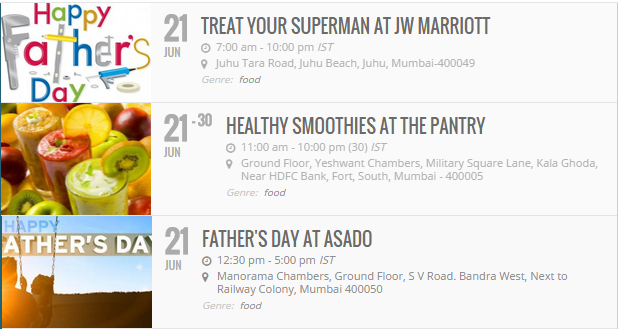 The Cross Challenge and Exciting Moments
One of the most critical challenges faced is that founders are from a non-information-media background. Developing a network among the locals for first hand hyperlocal information about events and news or any other happenings must've definitely been a challenging task, it requires a different kind of innovation all together. Looks, like this time their non-media background has favoured them to think innovatively, they have adopted the strategy of getting user submitted news and events.
The highlighting moment of this strategy is when one of its user submitted a new about a half-broken tree that was becoming a nuisance to residents and passers-by. Meanwhile, another user called up the fire department using the Nearfox news as proof. Team Nearfox was nowhere near the incident, yet their platform was able to bring in a change. Such moments definitely motivates them to work harder and map further in their journey. They currently want to increase the user generated content to 75% of their total content in next six months.
The Ripple Effect
They already have a web presence and it has created quite a few ripples in the areas they have focused on; their next step is the App. It's must be pretty fascinating to work with because they're toying with a lot of ideas; for instance a personalized content system where users will be able to choose the kind of information they want to receive. Since it's a unique idea, they have the liberties to eliminate the barriers of existing app functions.
"The best way to find yourself is to lose yourself in the service of others".
That was quoted by Mahatma Gandhi. You need not lose yourself too here, all you have to do is just help other not to lose themselves in your area.
With the current progress the app has shown, they have sufficient funds for at least a year but to ensure fast pace and growth they are looking for funding as well. So, the next time you are in a locality and don't know where to find and what to find, ask the Nearfox.
Comments
comments