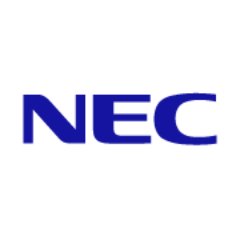 18 September 2018, India:
NEC Corporation today introduced a new integrated business solution, the NEC LIVE SERIES, at Infocomm India 2018 at the Bombay Exhibition Centre, Mumbai.
"Designed to boost efficiency and productivity, the NEC LIVE SERIES comprises of seven sets of solutions: LIVE Canvas, LIVE Commerce, LIVE Hub, LIVE Signage, LIVE Play, LIVE Touch, LIVE Space; each is designed to be easy to use, easy to teach, easy to learn and easy to implement. The NEC LIVE SERIES offers a wide range of solutions that help share information, promote sales, expand business collaboration and enhance communication."
In order to best serve the demanding requirements of many industries, NEC has combined aspects of technical and market analysis to create a range of the world's best professional displays.
Ranjit Singh, Technology Consultant, NEC Asia Pacific Pte Ltd (Multi Media Platforms Business Unit) said, "We actively seek to bring the latest and finest technologies together to create the ICT-enabled society of tomorrow. The NEC LIVE SERIES is one such solution, offering the personal touch of a small business as well as the global outreach of a larger enterprise. We are fully dedicated to enhancing business sustainability by delivering higher efficiency and lower operating costs over the long run."
(Source – NEC)
Comments
comments