The Department of Consumer Affairs, Government of India, intends to impose more regulations on e-commerce platforms such as Flipkart and Amazon. Flash sales of goods and services may not be allowed by the government on e-commerce portals. By July 6, the concerned authorities are looking for feedback and suggestions on proposed changes to Consumer Protection. Throughout the year, Walmart-owned Flipkart and Amazon run plenty of sales that appear to be hurting local businesses; however, such sales would be forbidden under the new rule.
In a press release, the government stated that it had received numerous complaints from customers, traders, and trade associations regarding extensive manipulation and unfair trading practices in the e-commerce industry. In response, the Ministry of Consumer Affairs has proposed that no e-commerce platform be permitted to host flash sales in India. Flipkart, Amazon usually conducts flash sales in India, particularly on Republic Day, Independence Day, Diwali, and Holi. Although these sales must benefit e-commerce companies and customers, the government may not allow them to continue such practices.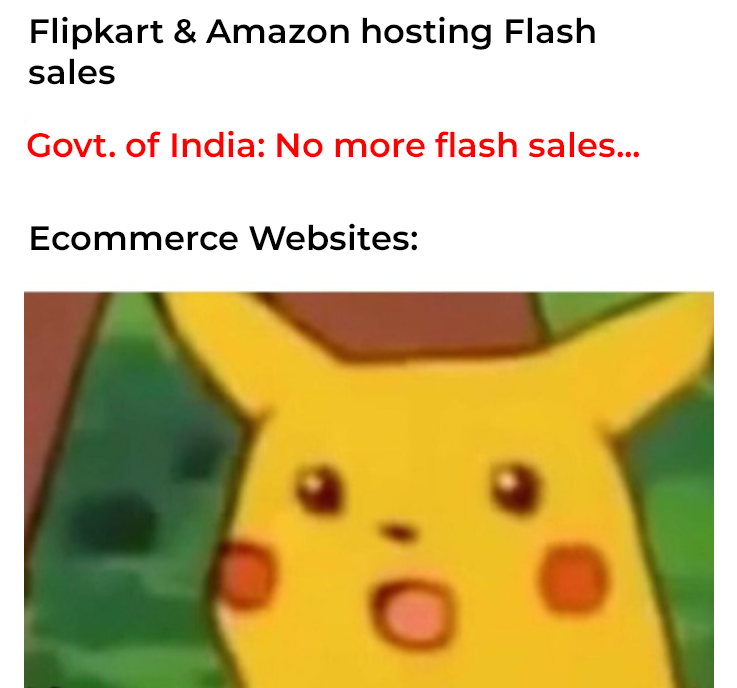 On Monday, the government released a set of regulations to change the way e-commerce marketplaces operate fundamentally. A proposal to ban flash sales has sparked controversy. "No e-commerce entity shall organize a flash sale of goods or services offered on its platform," according to Clause 16 of the proposal. For context, flash sales are rapid, significantly discounted time-based sales offers. The proposals also aim to provide a level playing field for Indian-made goods and protect domestic manufacturers from bias. According to the proposed regulations, use on platforms to sort products by the nation of origin should be accessible for consumers.
According to the official, only"fraudulent flash sales" that deviate from regular business practices and use software to exclude one or more sellers from giving preferential treatment are being addressed.
The Government proposes that e-commerce companies appoint a Chief Compliance Officer, a Nodal Officer, and Resident Grievance Officers in India, just as it has mandated Facebook, WhatsApp, and Twitter to appoint Nodal and Compliance Officers.
E-commerce platforms would also be prohibited from displaying associated parties as sellers for direct sales to customers, according to the ministry. Furthermore, e-commerce platforms will be required to provide the best before or before the date for items enabling customers to make an informed buying decision. This way, they'll know when the thing they're buying is going to expire. Flipkart and Amazon have yet to comment on the matter.