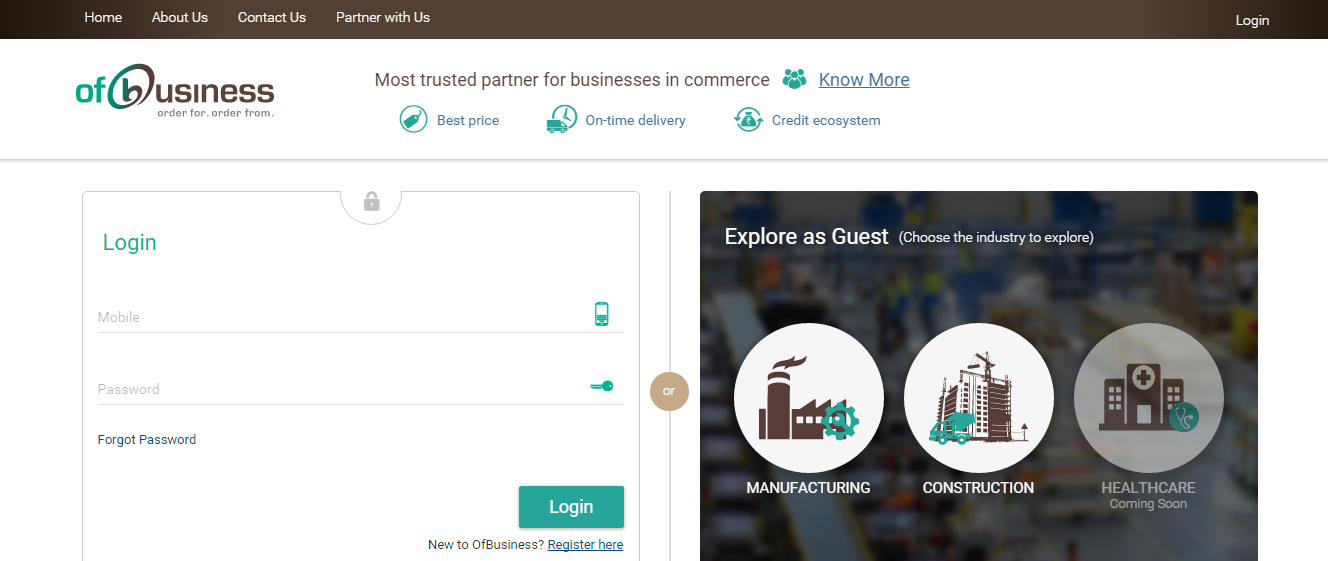 25 February, 2016, Gurgaon: In its Series A round of funding, OfBusiness has acquired US $5 million funding from Matrix Partners India. The round also saw the participation from Angel investors Apoorva Patni, Bhavish Aggarwal, Pranay Chulet, Prashant Malik, Rohit MA and Sumesh Menon.
The raised amount will be utilised in building its team and enhancing its technology platform to support SMEs. Commenting on the investment, Vikram Vaidyanathan, MD, Matrix India said, "SME's in India are already using the internet (through Whatsapp) for information sharing and communication. We believe in the OfBusiness vision that these SMEs are ready to transact, beginning in an assisted manner for all their monthly purchases."
The company was founded by Asish Mohapatra, Bhuvan Gupta, Ruchi Kalra, Srinath Ramakkrushnan, Nitin Jain and Chandranshu in 2015. It deals in providing e-shopping of manufacturing and construction goods. "Given the absence of technology in this domain, we see a large scope for innovation to enable convenience and rapid scale for the SMEs and us," said Mohapatra.
The company operates in 10 states across the country and is active across two verticals construction and manufacturing. It also plans to offer healthcare products on its platform soon.