Ola Electric Mobility PVT. is in talks for an initial public offering a lot sooner than it was initially planned by the founder – this also signals the Indian start-ups fast paced growth ever since it began selling Electric scooters in the end of 2021.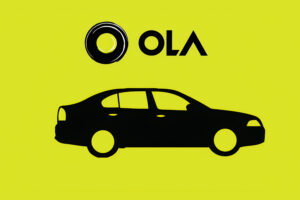 While sipping iced Vietnamese coffee in Connaught Place, New Delhi, founder and chief executive officer of Ola – Bhavish Aggarwal, revealed in an interview, "I thought it would take me 4 to 6 years of revenue to go public. Now I can feel that it will be much earlier. Ola electric has grown and matured faster than I had initially planned because the market response has been very strong."
The Indian startup, which is backed by Softbank group Corp and Tiger global management, recently became leader in electric scooter market of India with 38% market share. Since December 2021, Ola has sold over 2,39,000 electric scooters, according to a data report revealed by the Society of Manufacturers of electric vehicles.
Since most of the demands previously came from first-time scooter buyers, a majority of Ola electric customers now are converts who chose Ola over other companies, said the company's CEO in an interview. The ambitious CEO Agarwal looks ahead to expand, and also has plans to reveal a motorbike before the end of this year as well as a car powered by battery next year. The timelines are subject to change as per the requirements of the company. The CEO also said that he would still want to continue the export of scooters in south-east Asia, Latin America as well as Europe – a subject that got delayed because the prevailing demand at home was so dense.
In August 2o21, a report by the Bloomberg news mentioned that OlaCabs went as far as selecting banks for a $1 billion IPO that was scheduled in Mumbai, but however, it never got materialised.
Bhavish Aggarwal – whose maiden start-up, a NI technologies Private, runs Ola ride hailing operation which is a rival to Uber Technologies said in last week's interview in Delhi that selling electric scooters " is a profitable business for us now." However, he did not mention any renewed attempts to list neither did he hint on a possible date for a Ola electric IPO.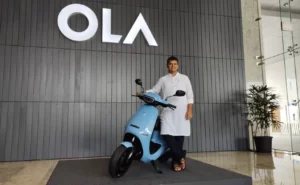 Currently, he is building a factory Spanning over 115 acres in South India, in association with billionaire Mukesh Ambani's reliance industries Ltd, with the objective of making lithium ion cells solely for Ola electric vehicles, alongside offering potential energy storage and home energy solutions.
The production of EV parts at home will definitely help Ola electric cell cars on a huge scale and increase profit margins, revealed Agarwal – a graduate from IIT Mumbai. The company will gain an upper hand on the quality as well as costs if the company designs vehicles from scratch in a market where majority of EVs are converted from gasoline models, he added.
According to Bhavish Aggarwal, claiming success in electric cars won't be a piece of cake. In India, combustion engine vehicles still remain the most preferred mode of personal transport and can be seen dominating the traffic. Electric vehicles haven't yet gain that popularity among masses due to the lack of charging facilities in India as well as the high cost of vehicles. According to some statistics, only 49,800 electric vehicles were sold last year, which is just 1.3% of the total 3.8 million passenger vehicles that went on roads.
The Bengaluru-based automaker is also competing against more experience manufacturers like Tata motors Ltd, Mahindra and Mahindra Ltd and even Tesla Inc, which is reportedly set to invest in India.
Still, Bhavish Aggarwal is confident on his strategy to take lead in different stages of the EV supply chain in order to diminish cost and enhance the performance of the product as well as its design.
He concluded by saying, " Tesla is for the West, Ola is for the rest."