Bhavish Aggarwal, the CEO of Ola Electric, stated that the cab-aggregator-turned-electric-vehicle startup will start producing electric motorcycles as well as more affordable electric scooters by next year.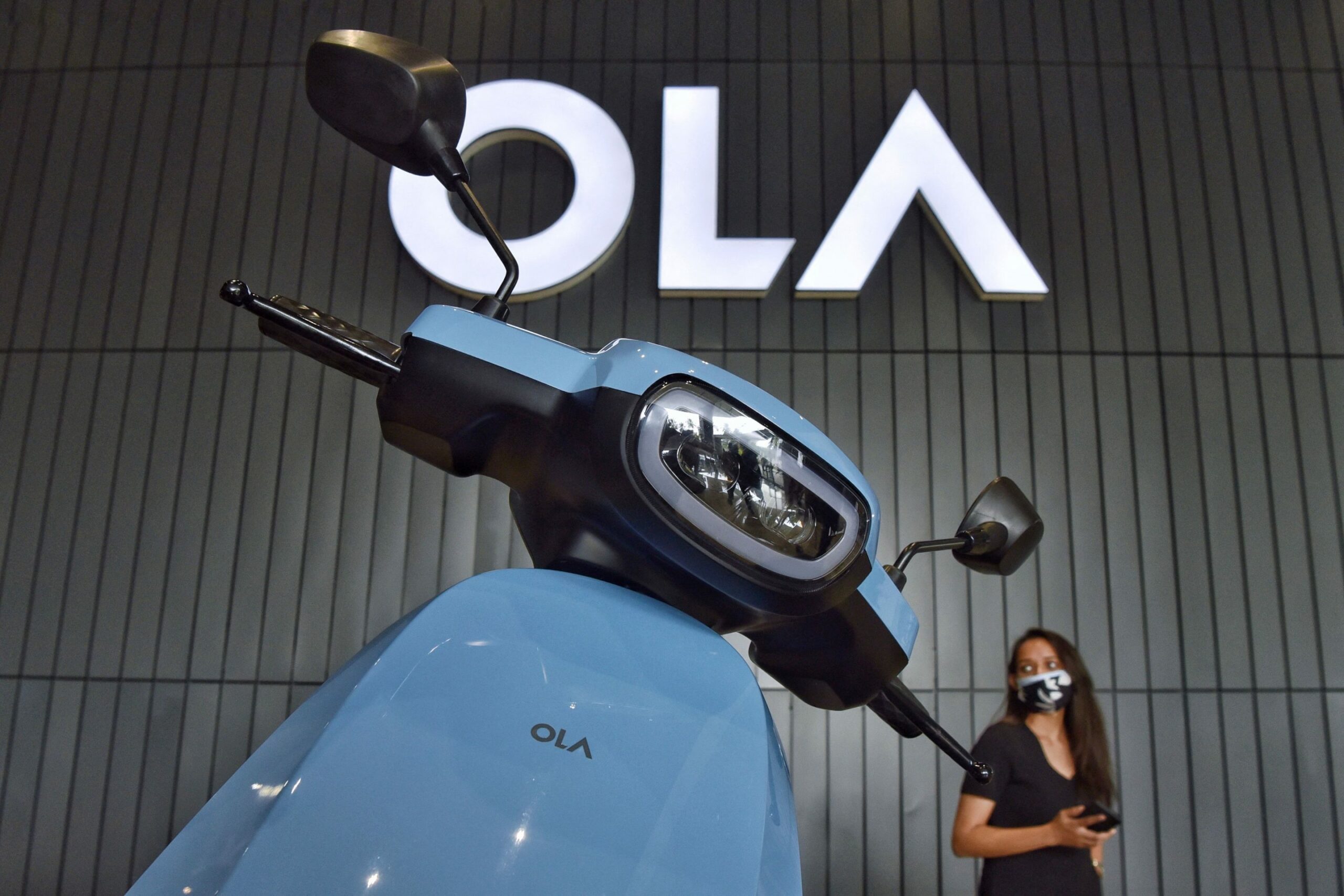 In a previous blog post, Aggarwal stated that the company intends to broaden its EV offering beyond e-scooters to include e-bikes and e-cars. He took to Twitter to announce the company's focus on electric bikes and lower-cost e-scooters. Aggarwal tweeted, "Yes next year," while retweeting an Electrek news report related to the production of electric motorcycles and cheaper electric scooters.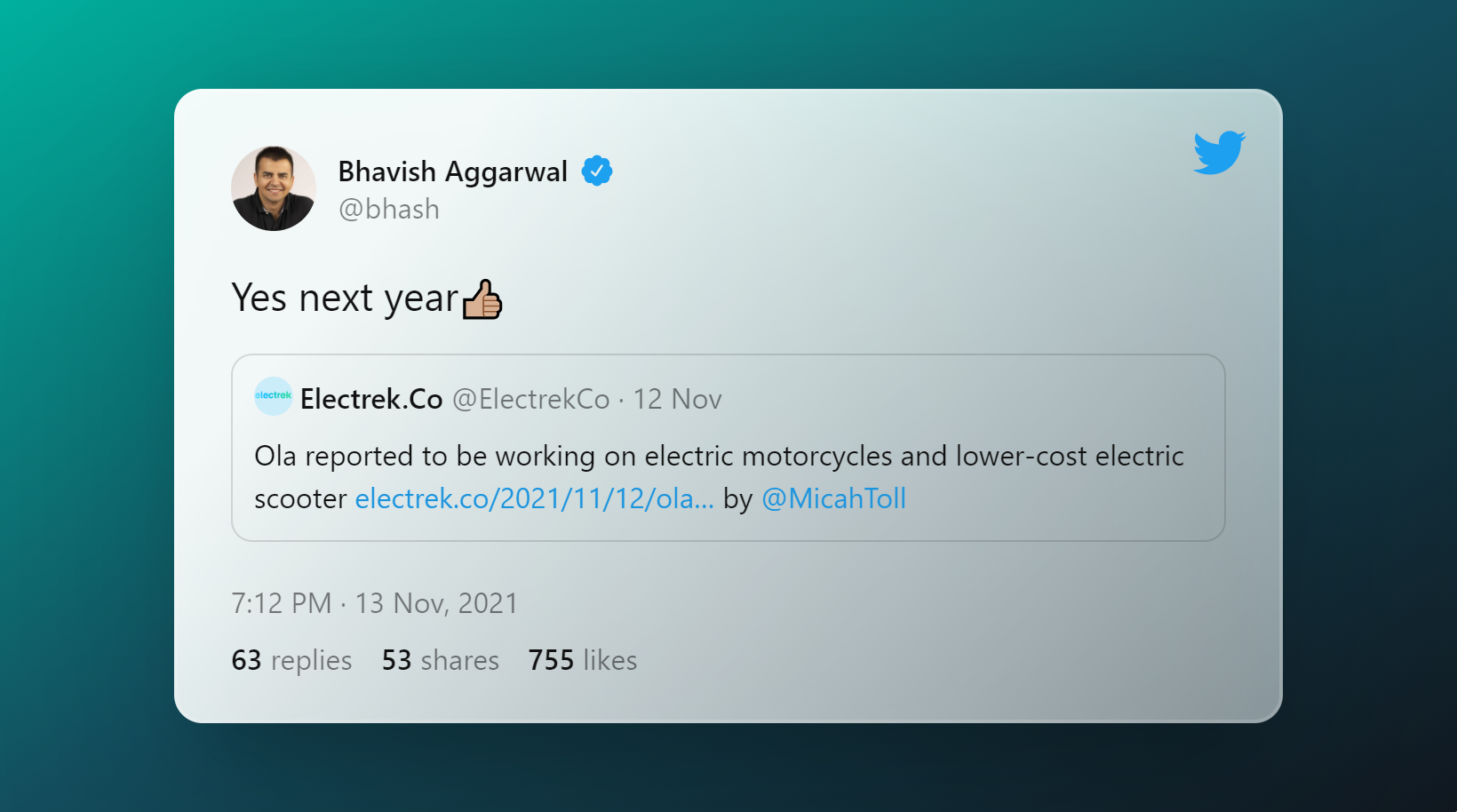 Ola Electric had secured $200 million in funding earlier in September to speed up its ambitions to manufacture electric motorcycles and cars. According to Aggarwal, the capital infusion is part of the EV startup's commitment to promoting its 'Mission Electric: No petrol 2W in India after 2025.' By the middle of the decade, the startup believes there will be no petrol-powered two-wheelers on the country's roads.
The Banglore-based EV startup unveiled its first battery-powered scooter, the Ola S1/ S1 Pro, in August of this year, and the scooter is now available for test drives across cities such as Delhi, Bengaluru, Kolkata, and Ahmedabad. The test rides have been planned so that those who have reserved a unit can review the product and its performance before finalizing the buying process. The company plans to launch the first batch of deliveries soon after the test rides end, though no exact date has been specified.
The company started taking orders of its electric scooters in September, and the next ordering window will open on December 16 because Ola is currently 'busy fulfilling existing orders' that it has received so far amid an 'unprecedented demand' for its scooters. Ola announced last month that sales of its first electric scooter had surpassed Rs 1,100 crore in two days.
The Ola Electric scooter comes in two models: S1 and S1 Pro. The Ola S1 is priced at Rs 1 lakh and has a stated range of approx 120 kilometers on a single charge, however, the S1 Pro is priced at 1.30 lakh and has a claimed range of 180 kilometers on a single charge. These are the ex-showroom pricing of the e-scooters and will vary from state to state based on available subsidies.
The company had earlier noted that it would start with a 10 lakh annual manufacturing capacity and eventually grow up to a 20 lakh capacity in the first phase, depending on market demand. Ola Electric said that once completed, its plant would have a capacity of one crore units per year, "that is 15 percent of the world's entire total two-wheeler production".