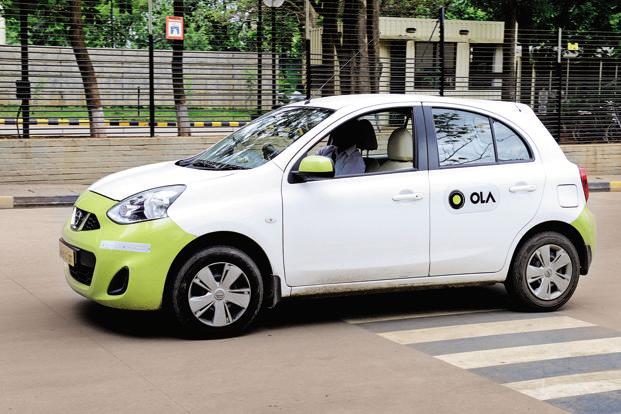 04 May 2017, India:
Bangalore-based Cab-hailing startup Ola has raised Rs. 670 crore from Falcon Edge Capital and Ratan Tata's RNT Capital Advisers (a venture between the University of California and Ratan Tata).
ANI Technologies, which is not a publicly-traded company, has raised investments of over $1.5 billion from investors, including SoftBank Group, Tiger Global, Matrix Partners, Steadview Capital, Sequoia India, Accel Partners US and Falcon Edge.
As we reported in April, ANI Technologies which operates Ola had stated its board has approved raising "up to $100 million (about Rs 670 crores) by the issue of 495,526 Series 'l1' preference shares of face value Rs 10 each at a price per subscription share equivalent to Rs 13,521."
Also read- Inspite of Double the Bookings, Uber lost $2.8 Billion in FY16!
RNT Capital invested about Rs 267.9 crore, while Falcon Edge, an existing investor in the company, put in another Rs 402 crore as per the filings with the Registrar of Companies. Ola issued 4.96 lakh shares to the two investors at Rs 13,521 each, higher than the Rs 12,905 per share at which it allotted a stake to Japanese investor SoftBank in November to raise Rs 1,675 crore.
The latest capital infusion comes at a time when Ola's cash burn rate has reduced as the company trims incentives to drivers. Ola now charges around 20% per trip. Compared to Uber which has its presence in just 29 cities, Ola is presently active in 110 cities. Uber too is rapidly working on to expand to more cities.
Ola recently raised Rs. 1,675 crore in fresh funding from its existing investor SoftBank. Post the funding, SoftBank now owns the majority of the shares in Ola. According to estimates made by VCCircle last year, SoftBank held a 22.5% stake in Ola, followed by Tiger Global (20.5%). Ola has widened its losses in the Financial Year 2016 to Rs. 2313.7 crore whereas the company registered Rs. 758 crore revenue in FY16. (Image- Livemint)
Also read- How to Build an Ecommerce Business That Will Last