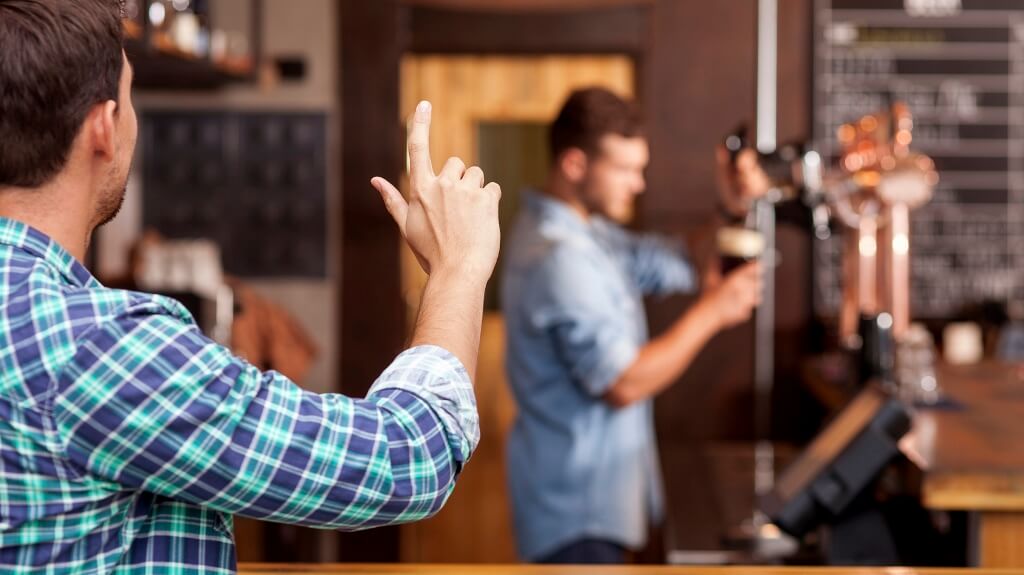 "The more we share, the more we have."
– Leonard Nimoy
Of course, the Star Trek actor and songwriter quoted above was not referring to anything pointedly economic. Our focus for this post is slightly different – we do not merely advocate an ethos of sharing, but also want to understand the mechanisms for it.
What could be better than taking the example of the grandest system we have in place today that advocates sharing? I'm referring of course, to the on-demand economy.
It is 2016, and it's been quite a year for the on-demand world. We take a moment here to cursorily examine the on-demand economy, and look at certain features and trends.
While endless battles may rage as regards the on-demand economy's motives, we need to look at both sides of the coin. On one hand, we have the obvious profit motives being declared, with every company out there to get a chunk out of the disrupting verticals in various stagnant industries. On the other hand, realize that those sectors were stagnant in the first place and rejuvenation is actually going to be more beneficial for the long run.
The tenet of 'sharing' here is simple. It seeks to avoid the conventional transaction buy replacing the traditional way of doing business by eliminating the 'perishable' nature of those transactions. The renting, sharing, exchange and hiring of goods and services 'temporarily' and in many cases 'instantly' is what defines the on-demand spirit. Obviously, revenue is earned by enabling most of these transactions on an online platform or technological space, and not by owning any off the services and assets on your own.
In that sense, it also brings about independence through on-demand when we talk about the on-demand of work. Work is also subject to the on-demand economy trend because freelancing, while inspired after the economic fallout during 2008, is now a very viable option for the millennial generation of working class individuals. Remember, these are the same individuals that are also principle stakeholders in the economy, from those who begin start-ups to those who consume their services.
Lastly, commenting on the nature of the economy and its tremendous growth – most of its disrupting potential comes in the form of technology, and its integration in conventional and new workplaces. Business itself takes on myriad forms when augmented, and thus, we see the new nature of work emerge. Let's just say that if Uber did not possess such a stellar platform, it would not enjoy the position it has today – the same goes for all logistical and ecommerce based businesses.
The Uber For All
Uber, being a prime mover and industry leader saw a huge amount of expansion in the form of diversification. But that led us to asking, is diversification the best thing? Not necessarily. Companies who take a hyperlocal focus, like Grab and Deliveroo, operate much better if they stick to their guns for a while. Scaling up needs to be slow, deliberate – and analytically motivated.
Uber is also an exception to the general potential that businesses in the on-demand economy have – not many make it above the one billion mark (famed unicorns) and many work on low budgets which makes technology irreplaceable for them. Washio and Homejoy are interesting cases of failure.
Treating The Right
Your employees may be somewhat distinct shareholders when they're freelancers, but that doesn't mean they're expendable. To balance the demand side of the equation, it is important that you have a strong employee management program at hand despite the irregular operating, forever mobile hours. Payments and other compensation needs to be well-oiled, or lawsuits and sever crippling will follow.
Uber again, being an exception can stull continue operations when faced with such challenges. Deliveroo is already suffering losses – and Washio tanking had a crucial factor of employee attrition due to negligence. Grab, on the other hand, boasts a stellar program and you can see how loyal their drivers are, and how dedicated they keep their service.
Technology Redux
With 2016 being a tremendous year for technological innovation and application, online platforms and Business Analytics have become the stuff of necessity. Even conventional businesses do not hesitate when seeking help from other companies – those who handle big data, cloud computing, analytics, web design and optimization, workforce planning, automated systems – ALL have thrived this year and their importance continues to grow.
With automation reaching sci-fi levels – Tesla's leaps and bounds in the self-driving car development, for instance, or even something like chat-bots – it's hard to ignore it for too long. Soon, furious competition will only be resolved by which company uses its tech effectively, and symbiotically.
Many industries will be disrupted even further the coming year due to this growth and innovation. Imagine Uber really doling out a self-driven car – means extreme things for drivers.
Corporate-Startup Merge
We have been indicating that integrated work environments will become more common. Outsourcing professionals will become more commonplace, as the reduction of costs is glaringly obvious. Many companies now specialize in making all this expertise accessible and are even working with enterprise-level businesses to make this happen.
Flexibility is the new tomorrow in the workplace – and its here to stay.
Order In The Court
What a year it's been for legislative activity! This year, we saw the reinforced importance of many organizations, private and public, shaking hands or at least trying to come towards compromises in order to make room for the on-demand economy in terms of its expansion.
Since it plays the game differently, newer rules have had to be formulated. Regulations on AirBnb, Uber and even on-demand gasoline have emerged, and ways are being worked out in terms of smooth functionality.
Coalitions and organizations to facilitate the on-demand economy in both, Singapore and the European Union (UK has been a fintech giant for a while) have been helpful in establishing the legitimacy for the economy and in taking things forward for economic, social and environmental benefit.
Sector-Wise Defense
Watch your sectors wisely the coming year. On-demand transportation and logistics are hitting new peaks, so definitely take a look at investing there. On-demand healthcare has become immensely feasible with countries wanting to try out smart city models and using the IoT approach to delivering healthcare.
The food and laundry industries are very saturated – Instacart is shakily trying to sit on its $2 billion throne and more players flood the market. Amazon's services and UberEats with their considerable resources have already made inroads – so think twice before jumping in here.
All in all, it's a great year for on-demand and the coming one promises much more activity. Growth and challenges go hand in hand – if you don't have anything to overcome, there will be stagnation. Thus, for those who are looking to make a killing – look with optimism, despite the volatility and the unpredictability. The swath of human and machine intelligences are all pooling their resources to solve these problems, so come on-board.
(Disclaimer: This is a guest post submitted on Techstory by the mentioned authors. All the contents and images in the article have been provided to Techstory by the authors of the article. Techstory is not responsible or liable for any content in this article.)
Image Source: minutehack.com
About The Author: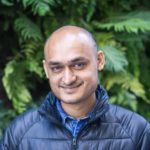 Samar Singla is the founder of Click Labs, a technology solution provider with 5+ years of industry experience in developing enterprise grade solutions with focus on mobility. The bootstrapped company has created over 300 platforms that handle more than 2 million transactions per month.
Click Labs excels in product development outsourcing in general and building On Demand platforms in particular.