As a part of the tech in Techstory, we bring you the latest in the technology from around the world under "TECH THIS WEEK!" every Sunday! This week we saw Microsoft Translator app rolling out real time translations feature and Snapchat launching Groups feature. We also saw Google's update on its Internet of Things front with the all new Android Things and Facebook's latest messenger update with Snapchat like features. In case, if you've missed any of those, along with the reveal of largest hack in the tech industry, don't worry just keep reading !
Microsoft Translator App Enables Real-time translations!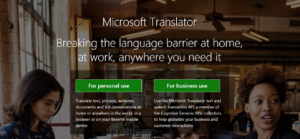 Microsoft is competing with Google Translator by launching it's own translator. It has this unique feature which translates conversations in real time with up to 100 speakers using their own smartphone, tablet, or PC.
So far Microsoft Translator has nine languages are- Arabic, Mandarin Chinese, Spanish, English, French, German, Russian, Portuguese and Italian. With written text, the translation expands to reach 50 languages, the company said.
The technology is applicable in one-to-one conversations such as a traveler getting information from a concierge, one-to-many interactions such as a tour guide speaking to a throng of tourists, and many-to-many communications such as multiple immigrants sharing experiences in a support group.
The feature builds on the same Microsoft Translator speech translation technology that powers Skype Translator, a service that allows people to communicate in real time over the Internet while speaking different languages.
Google Updates Its New Internet Of Things Platform – Android Things And Weave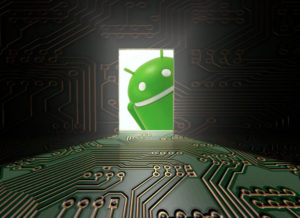 Google in an effort to make its mark in the Internet of Things has announced two latest developments to its IoT developer platform to make it faster and easier for developers to create smart connected products.
The developer preview of Android Things, a platform to build connected devices for a wide variety of consumer, retail, and industrial applications was launched today. The statement explaining Android Things read,
Now any Android developer can quickly build a smart device using Android APIs and Google services, while staying highly secure with updates direct from Google. We incorporated the feedback from Project Brillo to include familiar tools such as Android Studio, the Android Software Development Kit (SDK), Google Play Services, and Google Cloud Platform. And in the coming months, we will provide Developer Preview updates to bring you the infrastructure for securely pushing regular OS patches, security fixes, and your own updates, as well as built-in Weave connectivity and more.
Yahoo Discloses Largest Hack Of Over 1 Billion Users' Accounts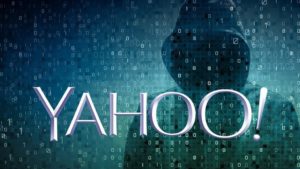 After a series of hacking attacks this year, Yahoo released a new statement stating that the company had been hacked in 2013 and accounts of over 1 billion users have been compromised.
In an effort to identify the data breach disclosure in November about its attack in 2014, Yahoo hired a expert forensic team to analyse the data that was allegedly hacked by the hacker named Peace and confirmed that it was Yahoo user data. In a further disclosure, the company stated that based on the analysis it was revealed that the company was hacked by an unauthorized third party in August 2013 and more than 1 billion user data were compromised during this attack. Yahoo feels that this attack is distinct from the one the company previously disclosed in September where over 500 million users were attacked.
The statement read, for potentially affected accounts, the stolen user account information may have included names, email addresses, telephone numbers, dates of birth, hashed passwords (using MD5) and, in some cases, encrypted or unencrypted security questions and answers. The investigation indicates that the stolen information did not include passwords in clear text, payment card data, or bank account information. Payment card data and bank account information are not stored in the system the company believes was affected.