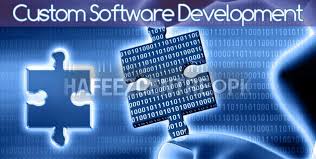 Why would I need custom software development when I have an out of the box (OOTB) software readily made for my business? This question often pops up when companies are looking into solutions to streamline their operations.
Usually, software development companies have in-house teams that do both but these days, remote work has become extremely popular and there are more ways to hire programmers successfully. For example, there's outsourcing, offshore software development, freelance, virtual teams, and more.
Anyways, let's go deeper into the definition of an OOTB and custom software development.
Out of the Box Software
As the name suggests, an OOTB solution is simply readily made and catered for your business. It works immediately and should require minimal efforts to install it. An OOTB solution is usually meant for businesses with a standard operation process and it does not require much customization.
Custom Software Solution
A custom software solution is designed and developed specially for businesses with special needs. The software developed by the software developer should be unique and fit the needs of the business. It should also be customizable whenever the customer requires it. According to Velvetech LLC's comparative study, custom software development is at least two times more aligned with the demands of a particular business.
Benefits of Out of the Box Software
When you need a solution for your standard business process, an OOTB solution might just be perfect for you. Let's take a look at some of the benefits of the OOTB solution.
Minimal effort to set up: A solution made ready to go, businesses can deploy and use it quickly.
High availability: Essentially made to meet the industry's demands. Hence, it's an easy feat to find the right one for your operations.
FAQs: Expect to easily find answers to your questions with the large community using this solution. An excellent example of a large community would be SAP ©.
Minor customization: A quality OOTB solution should require minor customization due to their array of features.
Economical: Lower upfront cost due to the solution being made to sell.
Cons of Out of the Box Software
While this solution may be the ideal one for your business, you might not find certain features that you really need. Here are some drawbacks of using an OOTB solution.
Migration: As the templates in an OOTB solution are usually standard, the migration of information and processes from your existing system might prove to be time-consuming and tedious.
Lack of customization: With the standardization of UI/UX and features due to the general demand of the community, you may find some specific features that are essential to your business, missing.
Overcrowding features: Businesses may often find themselves using, let's say 5/15 of the solution's features. Redundant resources are often wasted due to non-usage.
Benefits of Custom Software
If you need much more than a standard software to match your business' needs, this solution may just be your lifesaver.
Competitive edge: By using a solution that is catered perfectly to your business' needs, you will outshine your competitors by delivering a higher value to your customers.
Customization: The main point of implementing this solution is to allow you to customize it in any way you want it. From interactive dashboards to inventory stocking, each detail can be altered to your liking. A good example can be found here.
API integration: Contrary to an OOTB solution, a custom software is extremely flexible. A professional software developer will be able to integrate third-party Application Programming Interface (API) into your custom software solution.
Agile software development: A method that is user-centric uses an incremental, iterative approach. Software developers will collaborate with you during the development process. Encouraging adaptive planning and improvement of the designing process.
Cons of Custom Software
While a custom software may sound ideal for your business, there are some limitations that you might face.
Costly: Developing a custom solution requires a sophisticated knowledge of coding and programming. Hence, to find a software developer suited towards your business may cost you a higher budget.
Deployment time: The time it takes to build one may vary according to various aspects. Compared to an OOTB solution, a custom one will take a longer time to develop and implement.
So, Which One Should I Choose?
While there are pros and cons to both the solutions, the ideal solution ultimately depends on your business' requirement. Here's my take on making the correct decision. Make a checklist to compare both solutions. Here are a few questions to ask yourself before deciding on the final one.
Do I need a high level of customization for my solution?
Can either of the software integrate my current APIs?
Which solution fits my budget?
Which solutions are my competitors using and how can I outperform them?
How can I find a good software developer?
How to Find a Good Software Developer
Okay, so now you've made your checklist and finalized on the solution. What now?
If you're going for the OOTB solution, it's no feat to find the more popular ones. You will find them usually having a large and active community on the web. The real nutcracker here is finding a good software developer for your custom software.
One of the recommended ways is to hire an in-house software engineer as you will be required to follow up closely with him/her on the project. It's imperative to read through a software engineer resume as their skills may differ. Ensure that you hire the software engineer with the correct skill sets for your project.
"If you have a killer business idea and wondering who can help you to plan, architect and develop that Mobile App or Web App, you should look for a Custom Software Development Company."
Here's a TL;DR list to make your life easier.
An out of the box (OOTB) solution is an 'off-the-shelves' solution catered to a business' general needs.
A custom software is catered to businesses which require a high level of customization for their processes.
OOTB solutions are cheaper and quicker to implement with high availability and technical support.
OOTB solutions lack customization and integration.
Custom software is unique and customizable with seamless API integrations capabilities.
A custom software may cost more and take a longer time to implement as compared to OOTB.
Make a checklist to smoothen your selection process.
Pick a software engineer with the right skill sets for your requirements.
Image Credit: Clasf.pk