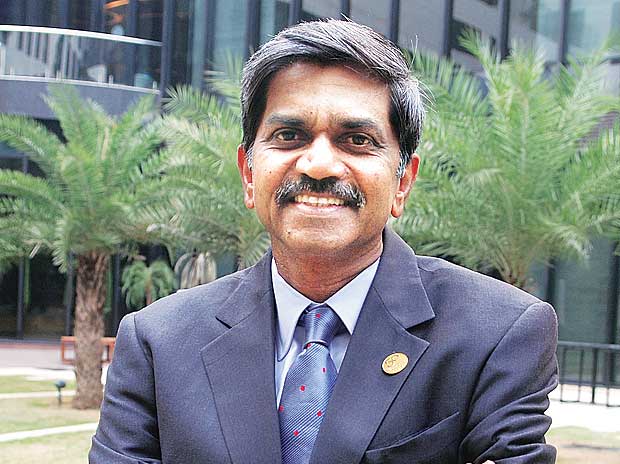 10 October 2017, India:
PepsiCo India Chairman D Shivakumar has resigned, almost four years after taking over as head of the cola and snacks giant. Shivakumar is set to join the $45-billion Aditya Birla Group as group executive president in January, as per the report by ET.
Ahmed El Sheikh, currently senior vice-president and general manager for PepsiCo Egypt and Jordan, will succeed Shivakumar as PepsiCo India CEO, the beverage maker said in a statement.
Shivakumar, who headed PepsiCo for almost four years — he joined in December 2013 — was instrumental in leading the transformation of the company's nutrition business. PepsiCo's Chadha said Shivakumar was a key driver of portfolio transformation developing the firm's nutrition business, and launching innovations under Quaker Oats and Tropicana.
Related Read: GoJavas Sends Rs. 300 Cr Notice to Snapdeal for Criminal Breach of Trust, Siphoning Off Money
He will join the executive team of the Aditya Birla group and will be reporting to Chairman Kumar Mangalam Birla. Shivakumar has been the recipient of many laurels and accolades. He has been rated as one of the top five Indian marketers by the Economic Times and the Chief Marketing Officers` Council named him the Brand Builder of the Year in 2008 and the following year selected him as the CEO of the year.
He was awarded Foods Innovation award for novel teas in 1988, the Unilever Innovation award for Sunsilk shampoo across Asia in 1999 and the Asia Pacific Philips leadership award for turning the Philips consumer Electronics business profitable and competitive. The Hindu Business Line marked him as one of the future leaders in 2000.
PepsiCo is the company that manufactures the carbonated soft drink Pepsi. The company was founded in 1893 and has established itself as one of the world's largest food and beverages brands. (Image- Business Standard, Feature- Digital Trends)
Also Read: Tata to Shutdown Telecom Services Soon; Layoff 5,000 Staff!