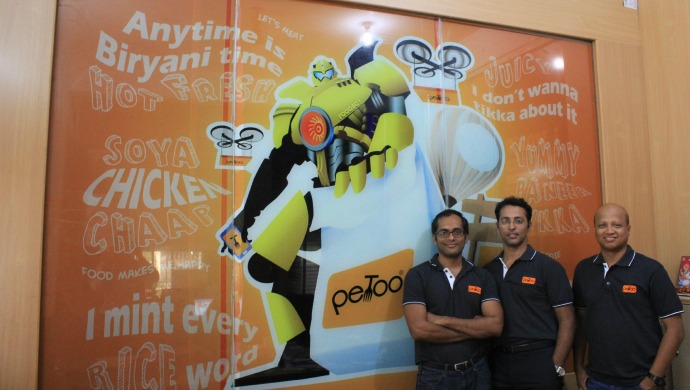 8 April, 2016, Bangalore: In its recent round of funding, Bangalore based foodtech startup Petoo has acquired US $1 million funding from Axilor Ventures and some HNIs. The firm was floated in the market in March 2015 by Kumar Setu and Ritesh Dwivedi. It deals in providing its customers mouth-watering Indian delicacies in neatly packed boxes.
Commenting on the investment, Ganapathy Venugopal, Co-Founder & CEO, Axilor Ventures said, "Petoo has one of the most experienced teams in the food delivery space in the country. We liked the integrated model, the team's focus and the strong analytical approach they bring to business."
The startup plans to utilise the raised amount in enhancing its business and backing its food research. As per the company's plans, in next few months, it will be spreading its wings to other places in Bangalore and will also be entering into the markets of Chennai and Hyderabad.
Elaborating further on the investment round, Kumar Setu, stated, "It doesn't only give us more financial bandwidth but it's also a vote of confidence by veterans like Chris and Shibu Lal themselves regarding our lean business model and deep understanding of this business."
Image-e27.co
Also Read-
Tesla Model 3 Zooms The Market; Orders Hit The $3 Billion Mark
Verizon And Google Are Planning To Bid For Yahoo's Web Business
Comments
comments