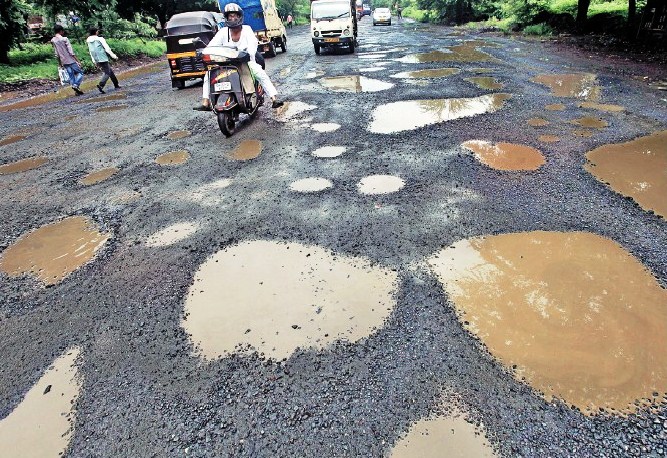 25 July 2017, India:
While there are huge controversies going on over the potholes and how the government is unable to come up with a plan to fix it before the monsoon, Nitin Gadkari, Union Minister of Road Transport & Highways and Shipping has some huge plans for Indian transport.
Gadkari stated that India will not compromise jobs of the people and hence will not implement Self-drive cars here.
"How can we allow driverless cars when we already have a huge number of unemployed people," Nitin Gadkari said in response to a query.
Related read- China Empowers Itself, Launches World's Largest Floating Solar Power Plant
"Cab aggregators like Ola and Uber are making money by using our driving skills. If cab aggregators think they can make more money by introducing technology like driverless cars and render people unemployed, the government is not going to allow it," he said.
"I saw electric buses using inductive charging technology, which is a way of wirelessly charging a bus, in Sweden recently. I even spoke of developing an electric highway. We can make a lane from Delhi to Mumbai with electric charging cables akin to overhead-cables used in the railways," Gadkari said at a media interaction.
Gadkari also said the government won't reduce the import duty on electric vehicles as it seeks to "encourage manufacturing" in India". He said the focus will be on having an indigenous, cost-effective and pollution-free public transport.
Also read- Ola to Turn into Electric Car maker with Help of SoftBank, Government
The minister also revealed plans to transform public transport in the country and replace 180,000 buses across states. "We are in talks with the World Bank and the Asian Development Bank to help India replicate the London transport authority model where all public transportation buses are replaced by luxury buses and the common man can travel in them by paying 30-40% less than what the current charges are," Gadkari said.
8-Lane flyover of length 1.4km at Hero Honda Chowk in Gurugram to be inaugurated today by Haryana CM Shri @mlkhattar /1 pic.twitter.com/VJqXMEUBoU

— Nitin Gadkari (@nitin_gadkari) July 24, 2017
"If we see the increasing number of vehicles on road, we will need to add one lane to the national highways every year. The cost is huge," the minister said responding to queries. "Therefore, we plan to strengthen public transport system. More buses running on electricity, ethanol, biodiesel, biogas and LNG will be added," he said.
While the plans for the future seems set, hoping someone will take care of the present condition of the roads, to begin with. Last week, A 34-year-old biker was killed after she hit a pothole on the national highway near Mumbai and was crushed by a truck.
Also read– How Digital Technologies Are Changing The Way We Work