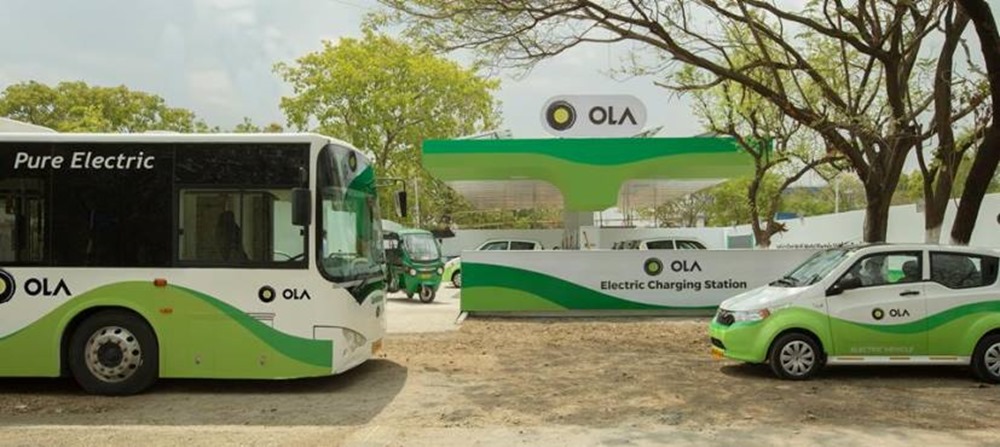 29 May 2017, India:
One of the leading ride-hailing company in India- Ola will soon start manufacturing Electric cars with the help of Japanese-conglomerate SoftBank.
Commenting on the development, an anonymous source told Factor Daily, "Ola is also in talks with Toyota to give them the car bodies, and the companies will work together on electric cars. Ola will be the largest electric car company in India."
Just last week, Ola launched India's first multi-modal electric vehicle project at the Nagpur Airport Complex, making Maharashtra the first state to provide various incentives to e-taxis.
Union road transport and highways minister Nitin Gadkari and Maharashtra chief minister Devendra Fadnavis inaugurated the ambitious project. Speaking at the event, Fadnavis said, "To promote electric fleet, we have waived VAT, road tax, and registration for all electric vehicles in the state, and we look forward to building Maharashtra as a model state for others to emulate in future."
The pilot project here will commence with a 200-strong fleet, including 100 of Mahindra's new e2o Plus vehicles. The rest will consist of vehicles sourced from other OEMs, including Tata Motors, Kinetic, BYD and TVS, among others.
Also read- SoftBank Names India-born Rajeev Misra as One of the Board of Directors
Commenting on the launch, Bhavish Aggarwal, co-founder and CEO of Ola said, "India has the need as well as the potential to set a global example on electric adoption to power its mobility needs. We are excited about how this could transform the mobility experience for millions of citizens, unlock immense opportunity for driver partners and positively impact the environment and quality of life in our cities. We believe that Electric Mobility in a multi-modal format, will be key towards realising our mission of building mobility for a billion Indians."
Last year in December, Masayoshi Son was in India to attend Hindustan Times Leadership Summit. Back then he also met PM Narendra Modi and proposed to partner with the government in making the 'electric vehicles' initiative into reality as per the report by The Mint. (Image- Trak.in)
Also read- Chetan Bhagat to Quit Writing to Get Into Electric Cars!?
Comments
comments