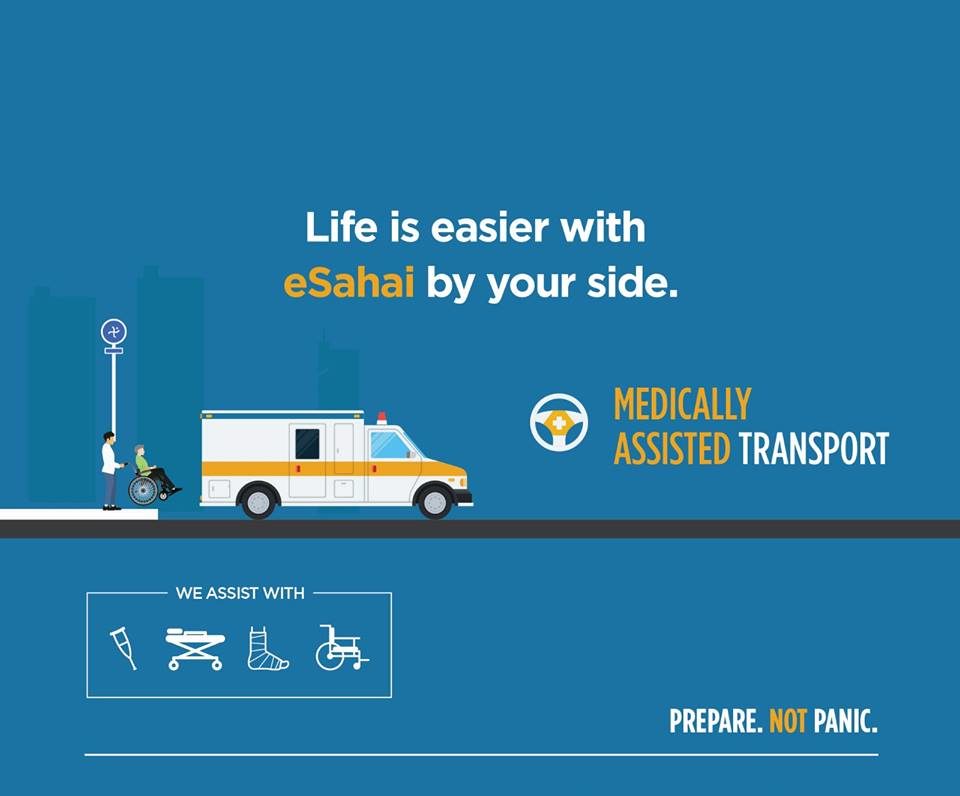 In the healthcare industry, there is an absence of an integrated platform for availing emergency medical services and a lack of non-emergency transportation facilities for differently-abled, senior citizens and people with special needs. There is also a lack of an efficient medical transportation model for Healthcare providers/Hospitals.
As per the Office of the Registrar General & Census Commissioner, India, there are 48  million+ urban senior citizens, pregnant women differently-abled, temporary disabled & diagnostics/dialysis/rehab patients. Regular transportation will never work for these patients and transportation can be quite painful.
Ambulances also don't reach on time because of poor infrastructure, bad roads, high traffic and lack of directions, which is another big challenge. In India, the average time taken for an ambulance to reach the spot is 20-25 minutes. The global average is 7 minutes.
On the ambulance front, according to the Ministry of Road Transport & Highways, Govt. of India, there are over 0.5 Million road accidents and more than 0.1 Million die in road accidents. All of these lives could have been saved if the ambulance had reached on time. This is where the ambulance aggregation piece comes into play.
eSahai Offerings
MyInd Medtech Innovations  founded in October 2016 was aimed at solving these issues and their flagship product is eSahai, is a one stop solution for all the Medical Transport Services by serving to all the Medical Transportation needs including non-emergency Medically Assisted Transport by creating  India's first medical taxi.
The company currently has three offerings
One is the Emergency Medical Services (EMS) which was launched in January 2017. EMS brings together the corporate fleet of large hospitals and private ambulances onto a single platform where users can book an ambulance.
The app helps the user book the nearest ambulance which then reaches the user location or the accident spot using GPS technology. They are working on a Project named 'CAL9' – [Call – Ambulance – Location – 9 mins] where they aim to lower the response times of EMS under 9 mins or less.
The second offering is the Medically Assisted Transport (MAT) which is a taxi transportation facility for people with mobility difficulties including the differently-abled, senior citizens, pregnant women, post-surgery patients and dialysis patients.
They have different variants within the taxis. One where the seat rotates 90 degrees to ensure the patient sits comfortably after which the seat rotates back in place. Other variants include the seat itself being converted into a wheelchair which was introduced in the month of March 2017.
Their customized medical taxis can ease their commute not only from home to hospitals and back, but even to functions, family- get-togethers, religious places etc.
The third offering is Medical Transport Management for HealthCare Service Providers. With the experience in the field of Medical transport along with technology and analytics they offer fleet management solutions for any HealthCare Service provider who are looking to maximize efficiency and profits on Medical Transportation Fleet.
eSahai Providers
The company was first started by Hari Bharadwaj and Dr.Dr. Satish G. Agraharam. Hari has quit a lucrative career as Director at Amazon and Accenture to start eSahai. He has expertise across consulting, technology, sales.
Being an Angel Investor himself and a mentor for several tech start-ups and have played an integral part in nurturing several inspirational ideas in their initial stages, raising these fledgling businesses and turning them into profitable ventures.
Dr. Satish G Agraharam is the Founder and Managing Director of Anand Eye Institute. He is a specialist in ophthalmology with an in depth knowledge of vitreo retinal surgeries and uvea services. A pioneer in several socially relevant medical initiatives over the past two decades, Hari's healthcare domain experience is being supplemented by him.
"I have always had the interest and passion to do something impactful, at the same time make commercial sense." – Hari
So, early August 2016, Hari quit his job and started working out of his friend's office Targetorate and used it as an incubation centre. He was mapping out the healthcare horizon to see what is working and identified the low hanging fruits. The gap was clearly in the pre and post hospitalization stages. Slowly ideation became creation and finished the full circle to become a product.
Also Read: Predictive Analytics And Machine Learning: Drivers Of Preventive Healthcare
"I'm the first entrepreneur in my family, so to speak. Everybody has either been a doctor or engineer. Most people think I'm crazy to quit my million dollar job to get into this. But I know that if I don't do it now, I'll never be able to do it again" adds Hari.
eSahai is designed as a one stop solution for all healthcare transportation needs. Apart from the app, they have a number 47911911 which is operational 24×7, making it very accessible to everybody and are also applying for a 4 digit number which is easier to recall and dial.
eSahai's Edge
Healthcare is one of the most cluttered spaces with many competitors in the ambulance aggregating space. But, the duos approach towards the problem is different.
The duo started e-Sahai as there was no go-to solution with top of the mind recall when it came to healthcare services for customers during emergency situations. They call family, neighbours, friends, colleagues seeking advice; or they Google for the nearest hospital or ambulance.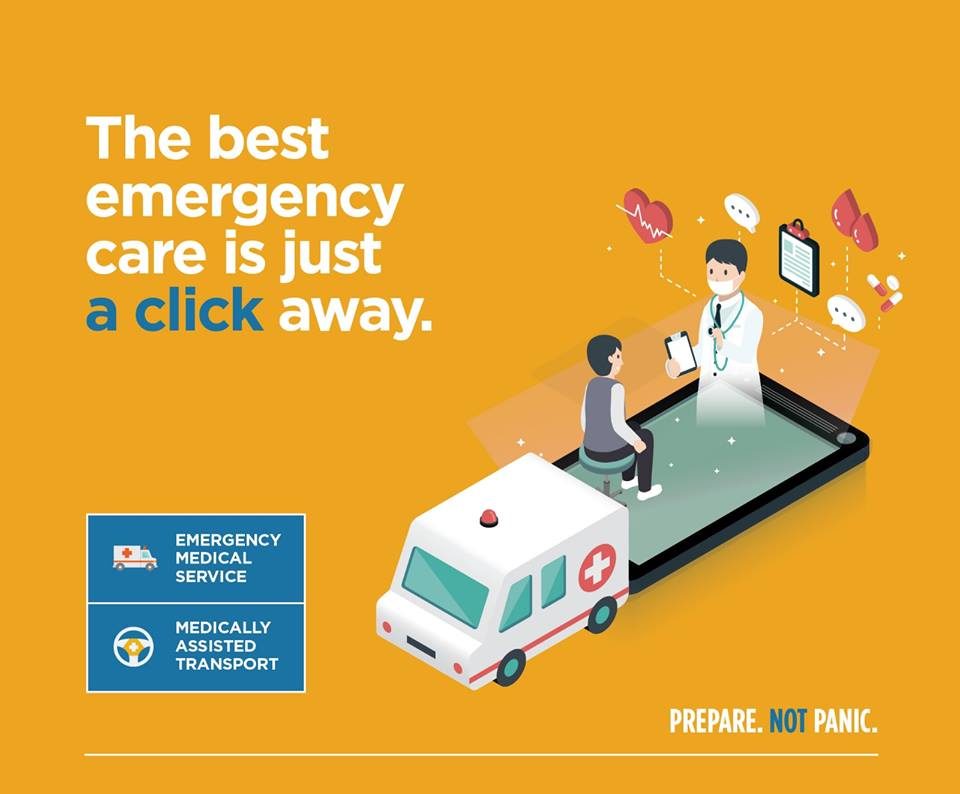 By not just providing a mobile number and an app, they are also trying to build a Medical Transport Ecosystem with the help of Technology integrating each and every piece of the puzzle.
May it be HealthCare Service Providers, Ambulance Vendors, Government, Communities, Corporates,  people and so on, they are trying to connect everything for an optimal performance of the whole system ultimately saving more lives primarily and making lives easier secondarily.
Practical Challenges
There are many challenges which were critical to eSahai as they are dealing with HealthCare. Some of them are:
1. Availability and accessing the ambulances at midnight or early mornings where the ambulance vendors are very inactive. They had to call them continuously and sometimes visit their places at times.
2. Unlike the drivers in Uber or Ola, the ambulance drivers are hard to handle. Incepting the technology or usage of smart phones has become a critical challenge for the team at the start. Upon training and mentoring they were able to achieve some progress.
3. In the distance ambulance trips, the drivers were out of communication sometimes and they have seen some cases where customers faced some issues like delay or communication gap with the drivers. After some initial training and pitching about the safety and reminding the responsibilities helped them to decrease the amount of these cases.
4. There were some cases where customers book the ambulance and after the ambulance is dispatched the customers doesn't attend the call. With some changes in the customer care communication techniques they were able to reduce the random calls.
5. Ambulance mechanical health and equipment are sometimes not well maintained. This causes lots of problems with the rides. They are able to overcome these issues with strict guidelines and monitoring the vendor vehicles.
eSahai's Growth
They have about 24776 downloads till date which was initially achieved through advertisements on Facebook, Twitter, Google and friends and family network. Later it was word of mouth that played a major role in getting the numbers. They aim at making the app a must have application for everyone.
They have grown rapidly over the last 6 months with 145 ambulances on they platform; they work with 35 hospitals and operate 6 medical taxis. With a team size of 20-25 people under tech, operations and sales together, this short and efficient team, were able to pull up great numbers.
As they deal with mission critical situations and most of their customers have a life and death scenarios they needed to be exceptionally time bound with uttermost care and 0% chance to any kind of miss-management.
In Hyderabad, they were able to make very good relationships with the ambulance vendors and tie-ups with the Hospitals. Understanding the user need and meeting their requirements especially when the users are in the unhappy moods is definitely a tough task to achieve and for which they made some progress so far.
Also Read: How Can The Healthcare Startup Revolution Be Taken To Rural India?
In what could be called as an exciting moment, one of the hospitals in Hyderabad had an emergency situation at 1.30 – 2.00 am. They had a short circuit, and there was a risk of fire. They didn't want to take any chances and immediately called the eSahai call center.
The eSahai executive did his job diligently and sent ambulances to the hospital. Overnight the patients were shifted from one branch of the hospital to another. It was exciting to see how everything worked out so seamlessly and end up with a happy client. 

With an initial investment of $500K raised so far, they are actively looking for impact investors and normal investors to raise $4-5 million in a pre-Series A round.
They are also planning to expand further and take the business to markets such as Visakhapatnam, Cochin, Pune, Chennai and Bangalore. They also have plans of getting into the medical equipment segment in about a year's time.