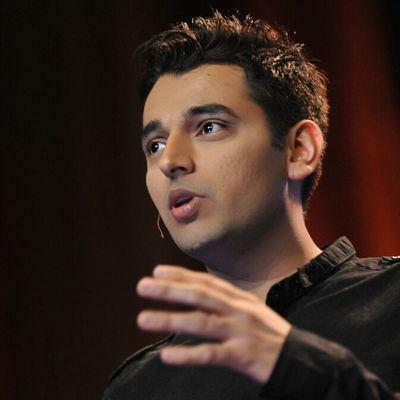 02 June 2017, USA:
Pranav Mistry has become the youngest top-level executive ever when Samsung announced him as the Senior Vice President of the company.
Pranav Mistry, 36, is a computer scientist and Inventor. He also heads Think Tank Team and is best known for his work on SixthSense, Samsung Galaxy Gear and Project Beyond. Pranav has worked with Microsoft, Google, CMU, NASA, UNESCO, Japan Science & Technology before joining Samsung.
Not many can even dream about the level of creativity that he has already brought into existence. Pranav Mistry has become a synonym to SixthSense interface (Off course, he created it!), innovations, and obviously – Samsung!!
They feel now I am senior enough to be called – Senior Vice President.
More responsibilities, More work, More fun 🙂@Samsung_RA @Samsung

— Pranav Mistry (@pranavmistry) May 23, 2017
He is a renowned computer scientist who has realized the augmented reality (AR) technology, which can only be seen in movies, in real life. When he was a student at the Massachusetts Institute of Technology (MIT) Media Lab, he realized "Sixth Sense," an innovative augmented reality (AR) technology which allows users to pop up a screen on the wall by moving their fingers and control it with their fingertips in the air, at TED talk in 2009, attracting global attention as per the report by Business Korea. (Image- Pranav Mistry)
Must read- What Do You Know About Pranav Mistry – The "Inventions" Guy!!
Comments
comments