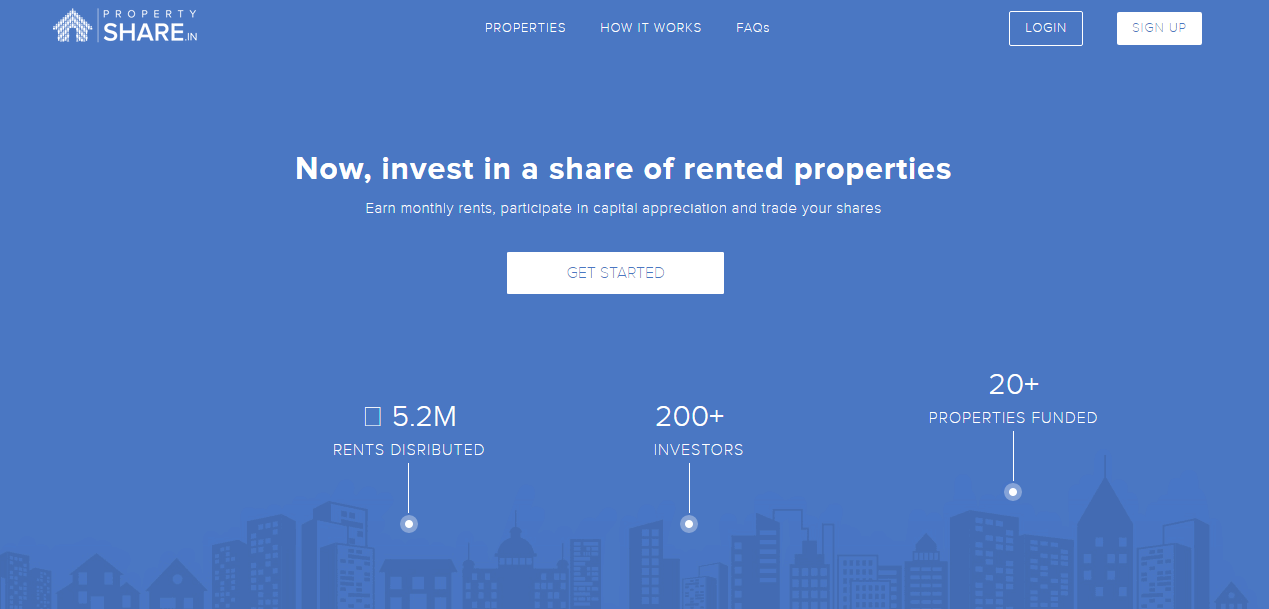 10 March 2017, India:
Bengaluru-based startup Property Share has raised an undisclosed amount of funding from Japan-based asset management firm Asuka, existing investors Pravega Ventures and Singapore-based BEENEXT as per the report by ET.
Founded in 2014 by IIM Ahmedabad alumni Kunal Moktan and Hashim Khan, Property Share is a real estate investment platform that allows investors to purchase, lend or borrow against fractional shares in completed rent-generating residential and commercial properties. The platform facilitates co-ownership, manages the property on behalf of investors (including tenancy) and sells the property after three to four years.
Talking about the model, founder Kunal Moktan said, "We have about 15 properties under management. We try to find properties that are likely to make 15-20% returns per year for investors in real estate. We have about $4 Mn in assets under management (AUM)."
The startup will utilize the fresh funds for technological upgrade and recruitment across areas such as investment, operations and technology.
Comments
comments