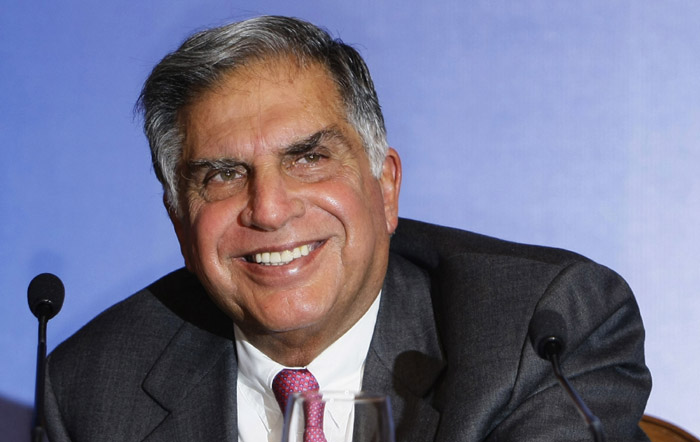 8 February, 2016, New Delhi: Moglix, an ecommerce company specializing in B2B procurement of industrial products, today announced an undisclosed financial investment in the company by renowned industrialist, Ratan Tata. This marks Tata's entry as an investor in a manufacturing tech-startup, adding to his varied portfolio of ecommerce and new-age technology enabled companies. With his expertise and keen interest in the sector, Tata will play an important role in mentoring Moglix on business growth, global expansion and leadership.
Founded in August 2015 by Rahul Garg, a former Google employee, Moglix is focused on technologically disrupting the B2B Industrial products space for suppliers and buyers across the globe. The company currently specializes in B2B procurement of industrial products such as MRO, Fasteners and Industrial Electricals and is partnering with manufacturers and distributors across these categories in India, China and other Asian countries.
Moglix recently raised Pre-Series A funding from Accel Partners and Jungle Ventures. The funds are being used to enhance the technology platform, build a deep supplier base as well as increase marketing spends across Asia.
Rahul Garg, CEO and Founder of Moglix, said, "We are extremely pleased to have an icon of Indian manufacturing as our advisor.   Tata's contribution to the manufacturing sector has been inspirational and we look forward to his guidance as we steer the company towards transforming the buying and selling process for manufacturers in the country. While globally, top manufacturers have evolved towards adoption of technology for procurement and sales – Indian manufacturers have been slow to adopt technology, leading to process inefficiencies and limited marketing exposure. Moglix strongly believes that the unorganized supply chain in India can only be solved with a technology-1st mindset. We are confident that   Tata's role as an investor and mentor will help us gain a strong foothold in the sector and realize our vision".
"The Make in India program when combined with the digital initiatives in the country have great potential to play a transformative role in India's manufacturing sector.  We need to attract young entrepreneurs to commit to the "Make in India" initiative for it to succeed," adds Rahul.
Read: See more news articles on Ratan Tata's investment in startups
Ratan Tata Invests In India's Largest Pet's Portal DogSpot.in
Ratan Tata Shows Trust In Teabox
Tracxn Raises An Undisclosed Amount Of Funding From Ratan Tata
Ratan Tata Makes His Fourth Investment In Startup 
Comments
comments